47 Souvenirs from All 47 Prefectures!
Chubu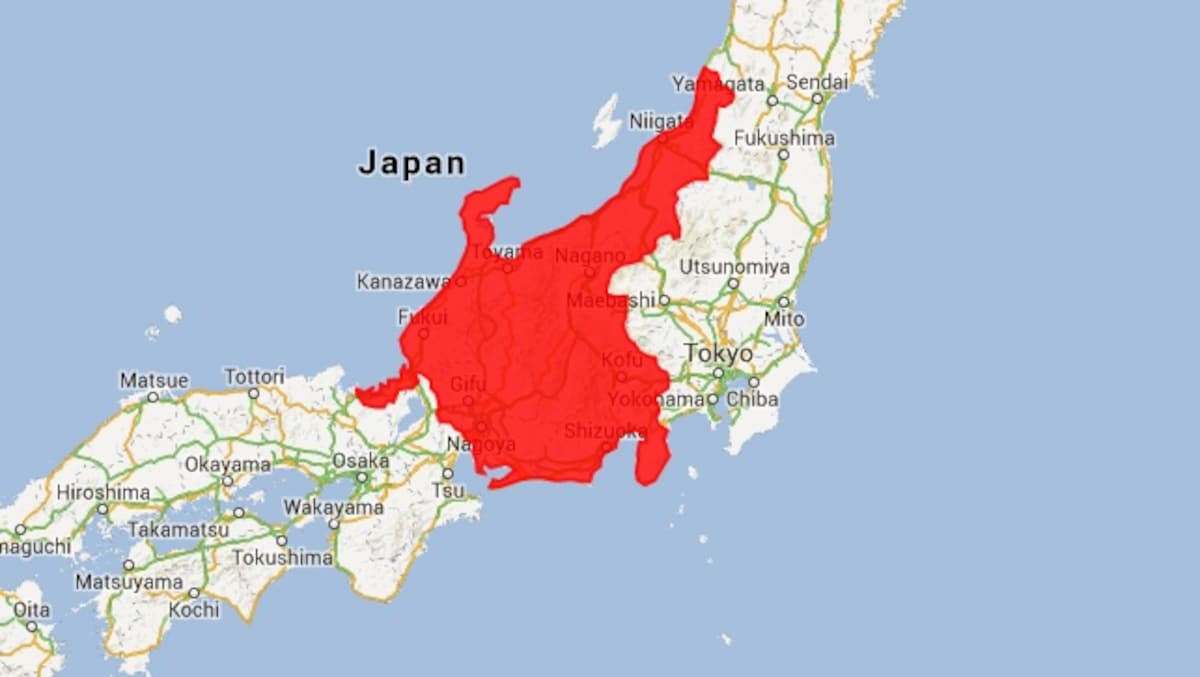 Chubu, the central region on Japan's main island of Honshu, comprises of nine prefectures: Aichi, Fukui, Gifu, Ishikawa, Nagano, Niigata, Shizuoka, Toyama and Yamanashi. The region also lays claim to Mount Fuji, Japan's highest and most famous mountain.
Niigata — Kakurei Daiginjo Sake
It's widely believed in Niigata Prefecture that the best sake in the world comes from their snowy lands. This very snow provides the region with clean, naturally distilled water that lends its purity to the flavor of sake. Aokishuzo has been producing Japanese sake for almost 300 years, and its Kakurei Daiginjo (daiginjo being a delineation of premium quality) is "aromatic, slightly floral, full-bodied [with] hints of pear & apple." Winter or spring, this is certainly one refreshing way to warm your heart.

If you need a refresher course in sake terminology, we're happy to help!
Shizuoka — Unagi Pie
This Shizuoka specialty isn't so much a pie as it is a crispy cookie. The secret ingredient is a powder made from of eel (unagi) bones, which is kneaded into the dough. Instead of a fishy eel taste, your first bite should be surprisingly sweet and buttery. Eel is regarded as stamina food in Japan, and this snack is a great way to recharge during those long, hot Shizuoka summers.
Yamanashi — Shingen Momo
Yamanashi Prefecture may be the home of Mount Fuji, but it's also quite famous for an abundance of delicious fruit. People travel long distances to pick fresh fruit from Yamanashi orchards, and one of the region's specialties is its peaches, or momo.

Shingen Momo puts a local twist on the time-tested manju, a sweet, traditional Japanese cake (by way of China) usually filled with sweet red bean paste. The Shingen Momo is filled with white bean paste and gooey peach jelly, which should be decadent enough to entice any manju purists out there.
Nagano — Kuri Kanoko
Kuri Kanoko (fawn chestnut) is an inventive dessert from Nagano sure to warm your heart in the cold, snowy winters. Sweetened whole chestnuts surround a jam made with agar, a gelatin-like substance popular in Asian desserts, with the final product often arranged in adorable shapes or mounds. The true chestnut lover cannot refuse such a delectable gift.
Toyama — Tsuki Sekai
Tsuki Sekai, which translates as Moon World, is an out-of-this-world treat from a Toyama Prefecture confectioner that's over 100 years old. Made out of molasses, eggs, white sugar and wasanbon, a traditional light gold Japanese sugar, this heavenly cake simply melts in your mouth. You can snack on it as-is, but we recommend pairing it with a nice hot cup of green tea or coffee.
Ishikawa — Wari Gori
Wari Gori may look like rock candy, but that's where the similarity ends. Made by drying agar for six days, this omiyage from Ishikawa Prefecture is much softer than rock candy. Its refreshing and subtle flavor is a tried and true way to beat the heat in the summertime.
Gifu — Mizu Manju
Mizu Manju (water buns) may look like a drop of water frozen in time, but this special omiyage from Gifu Prefecture gets its watery appearance thanks to a starch made from the root of the kudzu (arrowroot) plant. A seasonal treat usually enjoyed in summer, the makers of Mizu Manju take pride in using fresh, cold groundwater in production. Several flavors can be found, from traditional ones like red bean and green tea to seasonal fruit jelly-filled varieties.
Fukui — Habutae Mochi
Habutae Mochi, a specialty of Fukui Prefecture, gets its name from Habutae silk, a traditional product in the area. Made from rice flour combined with sugar and starch syrup, then steamed, it's a thin and silky rice cake that really resembles its namesake. The translucent paste that forms the base of this treat takes a long time to make, which adds to its elegance.
Aichi — Uiro
Uiro is made from non-glutinous rice just like mochi (commonly translated as "rice cake"), but this Aichi specialty is also mixed with sugar and carefully steamed, creating a smooth texture and mouthfeel. The dessert is also well known for its wide range of colors, indicative of the various flavors available. These flavors include the usual suspects, such as matcha green tea and sweet red beans, as well as seasonal delights like cherry blossoms and yuzu (Japanese citrus).