47 Souvenirs from All 47 Prefectures!
Shikoku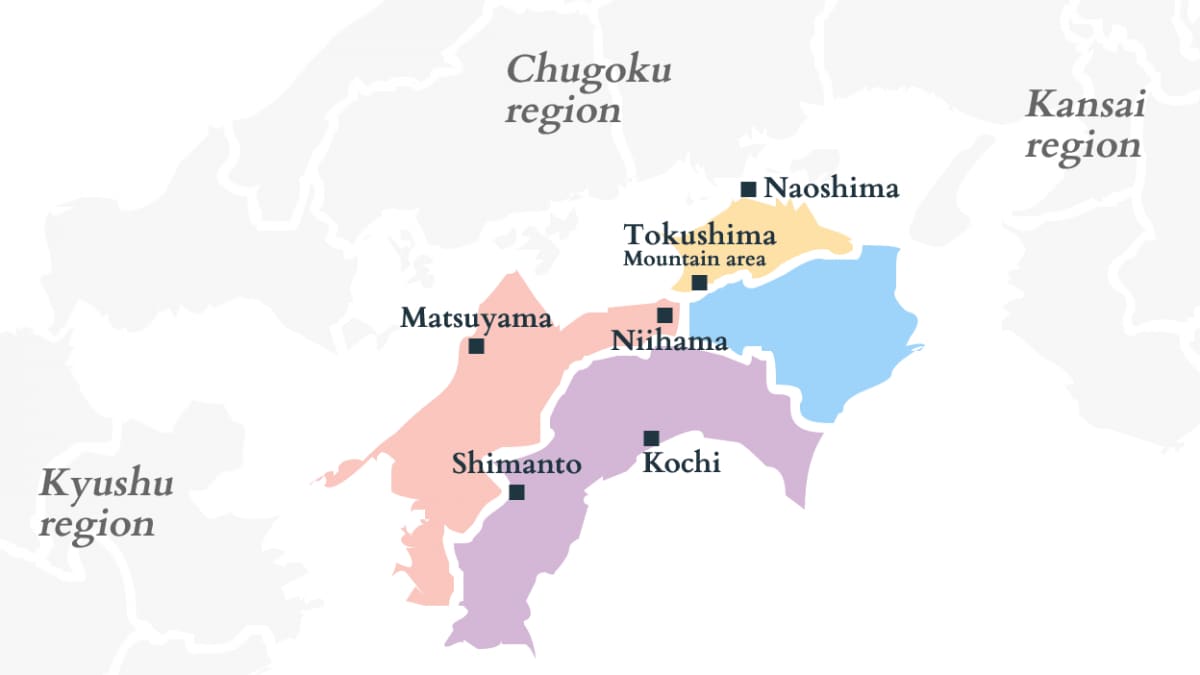 Shikoku, hanging out between the coasts of Kyushu, Chugoku and Kansai, is the smallest of Japan's main islands, and home to four prefectures: Ehime, Kagawa, Kochi and Tokushima.
Ehime — Tart
While you'd be forgiven if you expected this to be a pie-like crusty treat, Tart, as it refers to the Ehime omiyage, is actually a roll cake that's filled with red bean paste with a citrus twist. Depending on the season, you might be able to find a few extra twists on this roll cake, including chestnut or cherry blossom flavors.
Kagawa — Olive Oil
Shodoshima is an island located in the Seto Inland Sea. What makes this island unique is the fact that it was the first place in Japan olives were successfully grown. The olive is so synonymous with the island's identity that it was even designated as the official flower and tree of Kagawa Prefecture. Gifts from "Olive Island" made from olive oil are considered very popular and stylish goods.
Kochi — Kanzashi
One of the most popular souvenirs from Kochi, roughly 45 million pieces of Kanzashi are sold every year! This treat takes white bean paste mixed with yuzu citron and wraps it with madeleine cake dough. And its appearance is a big selling point, as it resembles kanzashi, a traditional Japanese hair ornament. Go ahead, let your hair down and enjoy this tasty little prize!
Tokushima — Naruto Kintoki
Naruto Kintoki is a kind of golden sweet potato from Naruto City in Tokushima Prefecture that's used to make products from Japanese alcohol to desserts. In this confection, smooth potato cream delicately fills a soft cookie boat, providing a mildly sweet but elegant experience. While the potato has little to do with the popular anime ninja, these sweet potato snacks are indeed known to disappear quickly!