47 Souvenirs from All 47 Prefectures!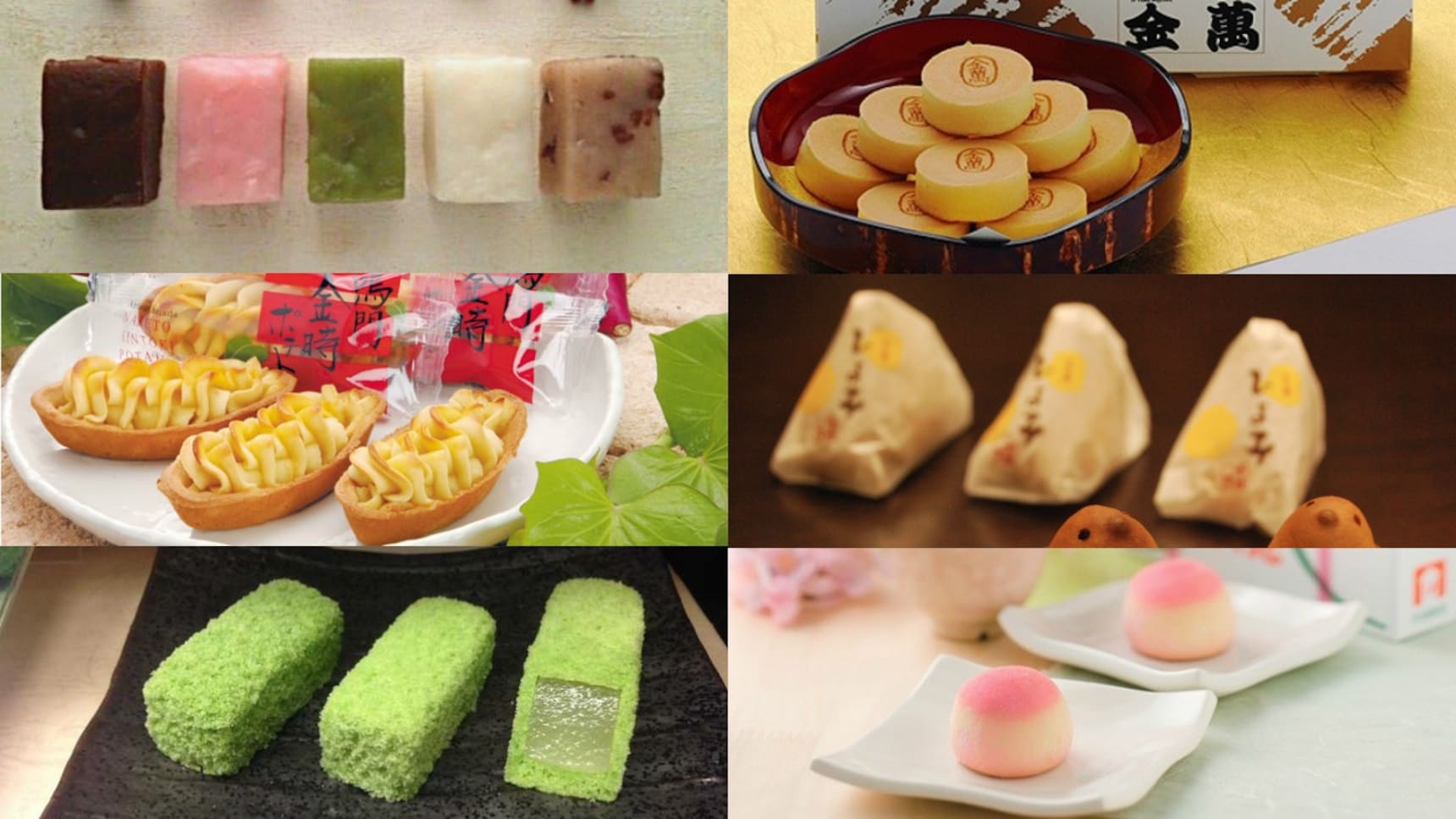 Hokkaido & Tohoku
Tohoku, the north-easternmost part of Honshu, the largest island of Japan, is made up of six prefectures: Akita, Aomori, Fukushima, Iwate, Miyagi and Yamagata. Not wanting to isolate Hokkaido (though it's easy to write solely about delicious Hokkaido treats), we've included it in this list.
Hokkaido — Shiroi Koibito
Shiroi Koibito are an incredibly popular sweet in Hokkaido that can be found just about anywhere on the island. A simple but rich snack, it's the marriage of two langue de chat cookies, bound together by white chocolate in buttery bliss. People across the nation know about this Sapporo specialty, so don't forget to bring a box or two if you visit a friend from another prefecture.
Aomori — Ki ni Naru Ringo Pie
Each region of Japan takes pride in a particular culinary specialty, and in Aomori the apple reigns supreme. And what's a better way to showcase your special food than by serving it whole! Even better, you can eat the entire apple without worrying about pesky seeds.

Ki ni Naru Ringo Pie ("You'll Love It Apple Pie") is a cored Aomori apple, sweetened with syrup, and then surrounded with a flaky pie crust. It's said to taste better served warm, like a real apple pie, but we"ll take it any way we can get it!
Akita — Kinman
Kinman (golden buns) are delightful little bites of castella, a type of Japanese sponge cake (well, by way of Portuguese traders, but that's a long story). There's a distinct surprise inside these Akita treats: they're filled with a sweet white bean paste instead of the standard red bean paste connoisseurs of Japanese sweets typically expect.
Iwate — Kamome no Tamago
Kamome no Tamago, or seagull's eggs, are sweets similar to Akita Prefecture's Kinman, above. However, these egg-shaped cakes are filled with a smooth white bean paste and then coated in a soft white chocolate shell. If you make the trip to Iwate, you'll want to come back with these in hand.
Miyagi — Zunda Mochi & Hagi no Tsuki
Zunda Mochi may not look especially appealing, but those living in Miyagi are very partial to it. Young soybeans are sweetened and mashed into a kind of edamame paste, then wrapped around a typical mochi rice cake. It's a great gift for someone interested in traditional Japanese sweets.

If that doesn't sound tempting, we also recommend Hagi no Tsuki (pictured right), a very popular and generally more palatable choice for non-locals.
Yamagata — Sakuranbo Kirara
People from Yamagata will be happy to tell you that their prefecture and cherries are an inseparable combination, and Sakuranbo Kirara is one way of representing that ideal. This adorable jelly houses an entire cherry in the middle. The smooth, easy-to-eat texture, combined with the refreshing taste of a real cherry, is a great summertime pick-me-up!
Fukushima — Mamador
The name Mamador might be strange if your native tongue is Spanish. Literally meaning "people who drink mother's milk," Mamador have a sweet, milky bean paste filling. They may resemble Twinkies, but they definitely pack a lot more flavor.