All About Mount Fuji: A Comprehensive Guide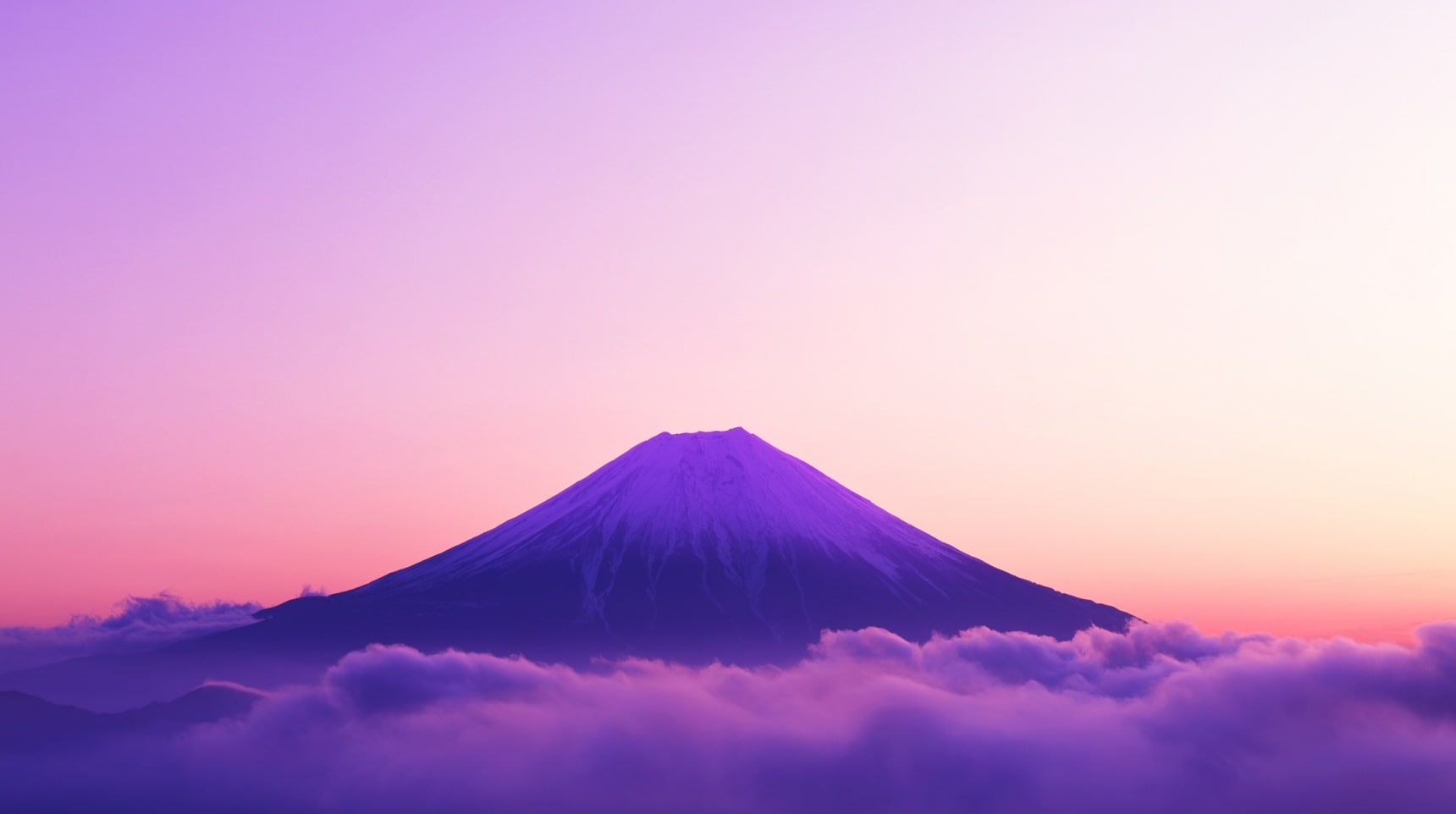 Japan is known for many things around the world, but nothing stands out quite like Mount Fuji. This guide will take you from sea to summit, showing you the mountain's magic in art and photography as well as the nature surrounding it. Get your hiking gear ready because we are All About Mount Fuji!
The Stunning Symbol of Japan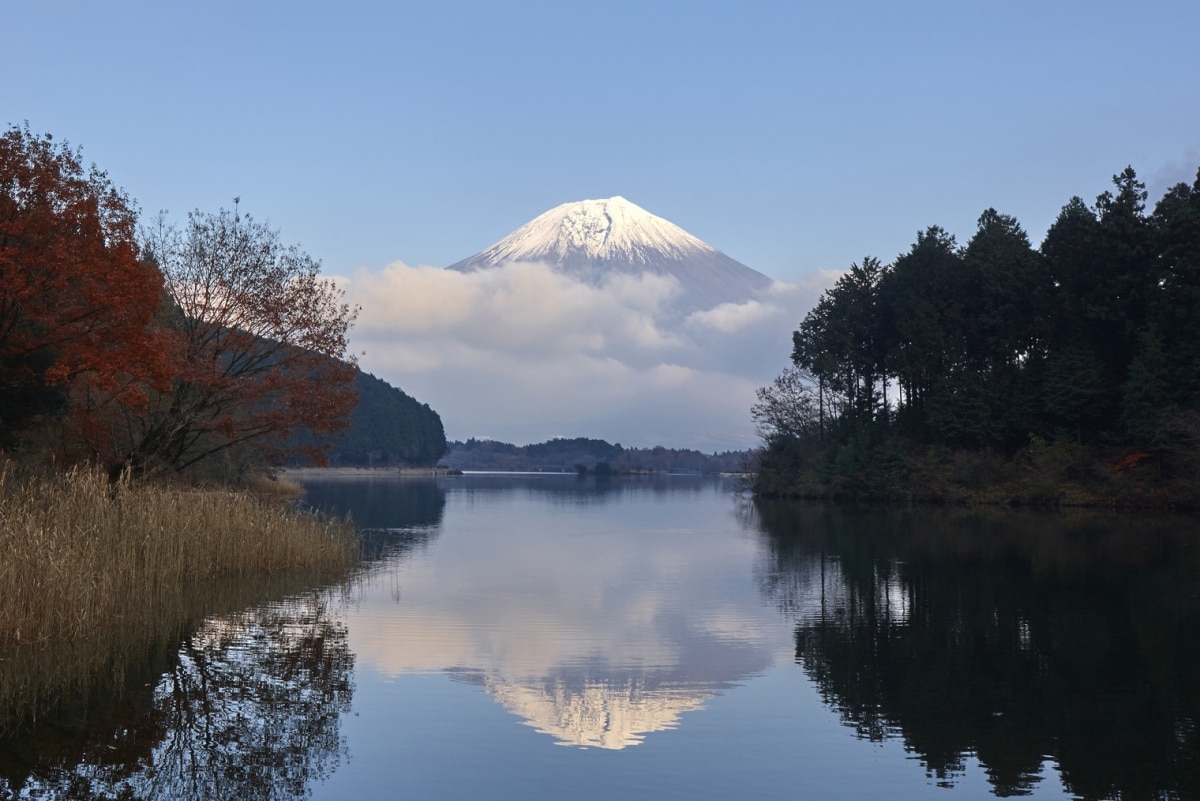 Even if you don't know your samurai from your shinkansen, you likely know about Mount Fuji, the stunning symbol of Japan. At 3,776 meters (12,389 ft), this active volcano is the tallest mountain in the nation and has been immortalized in artwork and poetry since antiquity. Throughout the prefectures around Tokyo, you can easily find Mount-Fuji-themed foods, stationery and souvenirs to bring a bit of mountain magic home with you. But, besides the shopping options, few experiences would be more spiritual than making your way to the top while you're in Japan.

While it may come as no surprise that the gorgeous and picturesque Mount Fuji was chosen to join the ranks of global UNESCO sites, it might seem unusual that it was awarded that status as a site of cultural interest and not as a natural site. But, UNESCO recognizes the mountain and 25 spots around it as an inspiration to pilgrims, artists and poets.
Inspiring Artwork
Among the historical figures who found inspiration from the majestic mountain, one of the most internationally recognized masters is the great painter Katsushika Hokusai (simply known as Hokusai). Between 1830 and 1832, Hokusai—in his sprightly seventies—painted a collection of paintings titled "Thirty-six Views of Mount Fuji." Among this collection are some of his most prolific works, including The Great Wave off Kanagawa (top left) and Fine Wind, Clear Morning (also known as Red Fuji, top right).
Mount Fuji in Photography & Video
If paintings aren't your thing, perhaps you'd fawn over Fuji photography and videos. Mount Fuji is occasionally shy, hiding behind clouds on gray days, but she's a glorious model, beautiful from all angles! And it's hard to find a video about Japan that doesn't feature Mount Fuji, such as a thrilling high paced jaunt (video above) through the country or these breathtaking time-lapse videos.
Making the Climb
Looking at the mountain is fine and all, but perhaps you actually prefer to see the incredible view from the top. Never fear—we've got just the resources you need to prepare for your trip.

Every year from July 1, the climbing season begins, opening a two-month window to make it to the top before the cold weather, snow and icy conditions prevent general climbers from reaching the summit. Hardcore climbers can continue to climb in the offseason, but we sincerely do not recommend this for novices. There are several ways to get to the base of the mountain, from Tokyo, from the sea or even from Kansai.

Once you arrive at the base, check your gear one last time before you begin the journey. While the climb can be likened to a long hike (under the proper conditions) you'd need to be well prepared for the long trek (and possible long queues). There are several guides out there on what to do while climbing, but make sure you take a look at our "top five don'ts." If you're worried about your navigation skills before taking the trek, there are English-speaking guides out there who are willing to bring you and your group to the top with no stress.
The Power Spot at the Top
If you can brave climbing (and resting) at night, you just may be treated to one of the greatest sunrise experiences you could have in your lifetime. Mount Fuji is regarded as one of Japan's "power spots" and many people who climb to the top describe a feeling of peaceful bliss relaxing at the top and taking in the incredible sights. Be sure to have your camera ready (although selfies and live social media posts are more common these days). Luckily for smartphone posters, there's Wi-Fi at the top, available during the climbing season!
Your Destination for Japanese Natural Beauty
Finally, if you just want to enjoy the majesty of the mountain without the strenuous activity, you can easily walk around any of the Fuji Five Lakes: Kawaguchiko, Saiko, Yamanakako, Shojiko and Motosuko (ko, or 個, is Japanese for lake). The view is simply incredible during cherry blossom or autumn leaves season! The forest around Mount Fuji, while good for a hike in nature, is also quite infamous. Several documentaries and reports feature the chilling Aokigahara and its nickname "suicide forest."

However, if you want something a little more fun and exciting than a stroll, there are several areas near the mountain that can offer even more Fuji-viewing opportunities while enjoying other activities, such as the hot springs haven of Hakone or the exciting amusement park Fuji-Q Highland. Glancing at the peak of Mount Fuji from the apex of a roller coaster must truly be a thrill!