6 Fantastic Fuji-Inspired Papers & Textiles
The majestic Mount Fuji is always an incredible sight for locals and visitors alike. Occasionally hiding behind clouds, even if you live at its foot, it isn't possible to see Fujisan every day—until now! These everyday items can bring both the mountain to your home or office, as well as a smile to your face!
6. Mount Fuji Storybook Tenugui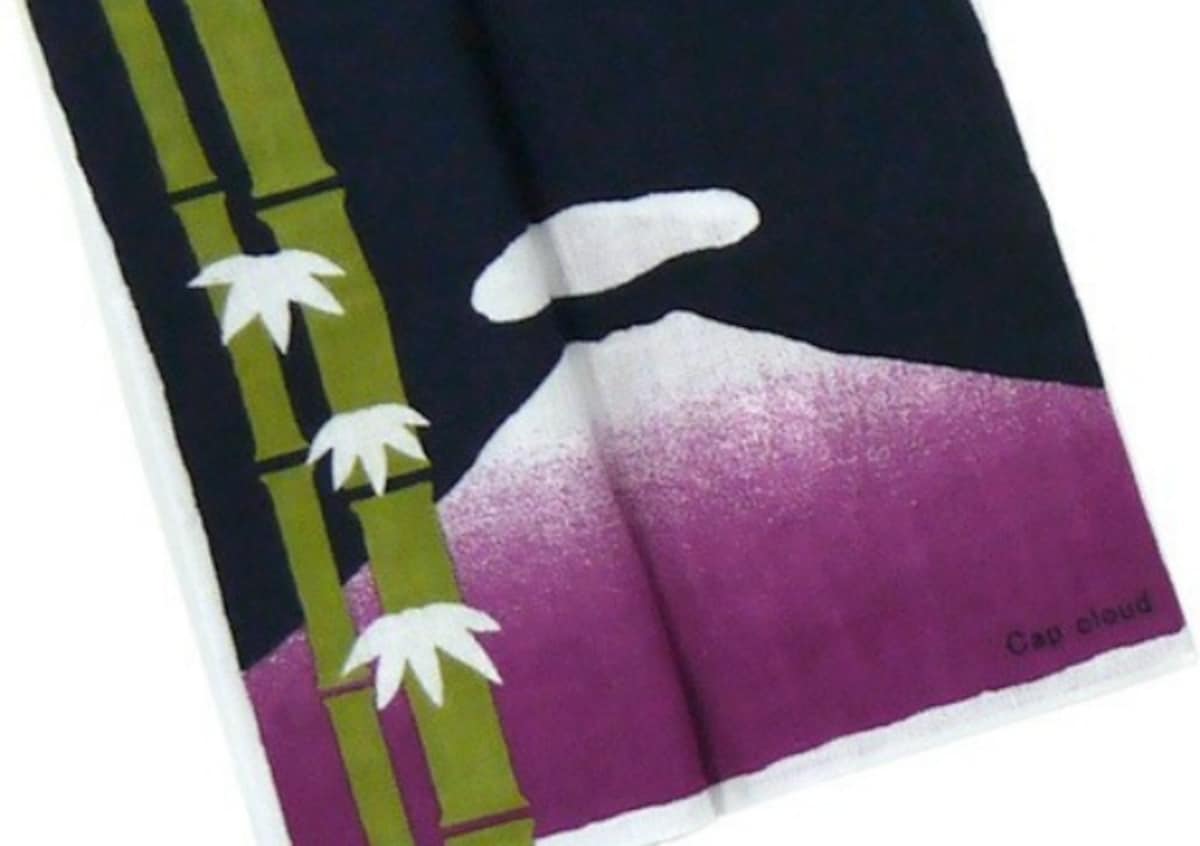 This storybook tenugui is a collection of traditional Japanese cotton hand towels printed with typical Japanese patterns and folded in such a way that it looks like a book. Enjoy different renditions of the mountain in creative colors!
5. Mount Fuji Envelope
One way to make receiving a letter a monumental event is to send it in a Mount Fuji envelope from Goodbymarket. While it may look like a standard white envelope, the interior opens to expose a remarkable, snow-capped Mount Fuji, as well as its reflection in one of the Fuji Five Lakes.
4. Mount Fuji Paper Napkin
Decorate your table with a warm welcome from Japan. This Mount Fuji napkin makes for a cute table setting, from the pine tree at the bottom of the napkin—a symbol to welcome your guests—to the soft white mountain peak. There's also an amazing feature that isn't immediately apparent: if you pinch the center of the napkin, you'll have a "real" Mount Fuji on your dinner table!
3. Mount Fuji Tissue Bag
This Fuji-inspired tissue case, also from the creator or the Mount Fuji envelope above, is not only beautiful but also very practical. It carries a pack of Japanese tissues, and the dispenser slot features the snow cap of Mount Fuji. The case even has space to store cards and coins on the back!
2. Mount Fuji 360° Memo Block
This 3-D memo block features Mount Fuji in a playful way. A practical but beautiful addition to any desk, it includes 150 memo sheets, making it a perfect souvenir or gift from Japan. If you've managed to conquer the majestic mountain, keep this on your desk as an everyday reminder of your journey!
1. Peti Peto Glass Cleaning Microfiber with Shape Memory
This glass-cleaning cloth from Perrocali is shaped like Mount Fuji made of origami paper. You unfold the paper-like microfiber cloth to clean your glasses. Now, if you're not an origami expert you might wonder how to bring it back to its Mount Fuji form. But as is the case with the company's other origami-shaped cloths, you just need to toss it around a bit until it returns to its original shape! Don't believe us? Check out this video!