Storybook Tenugui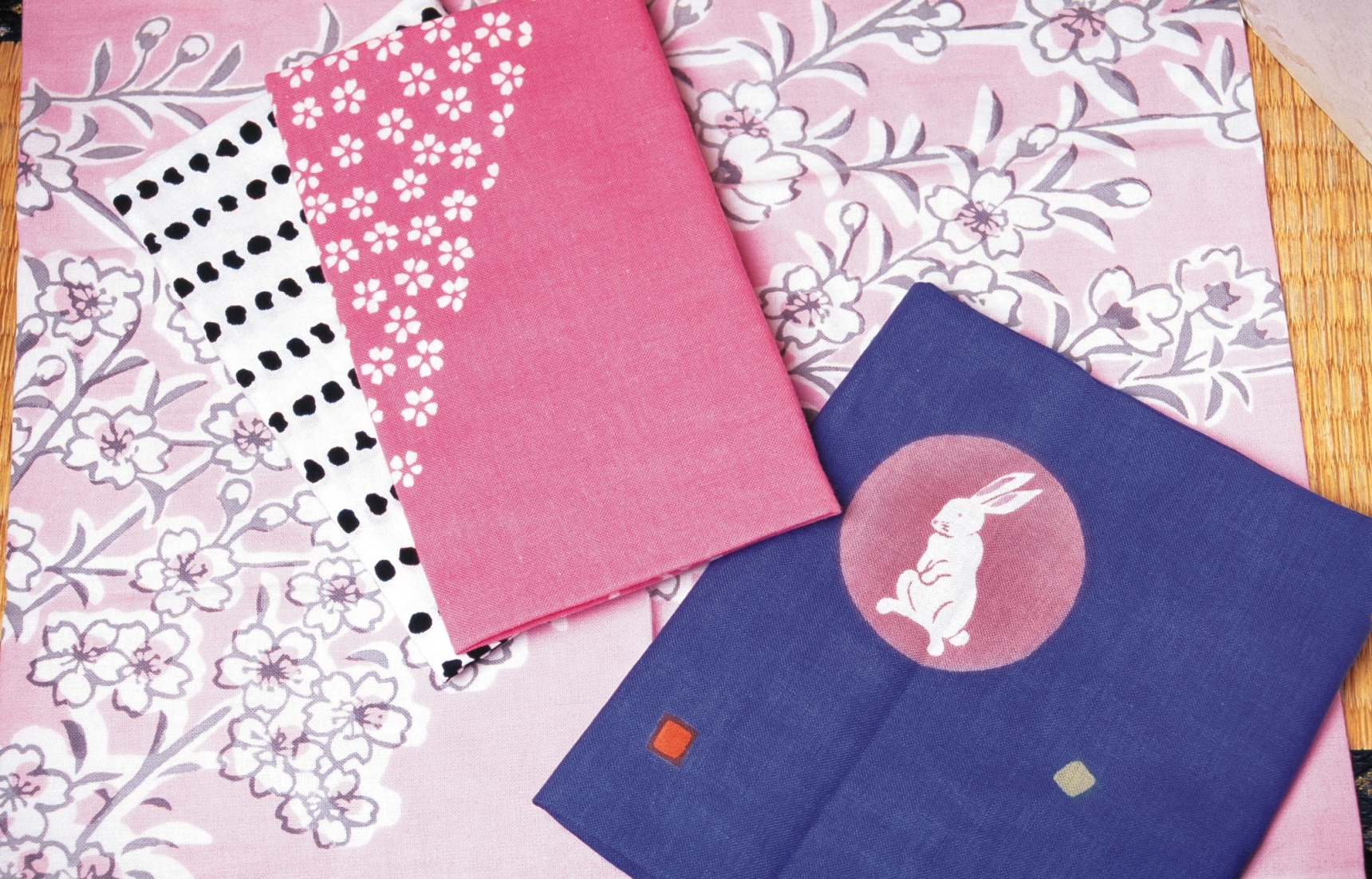 Tenugui are traditional Japanese hand towels made of cotton. They have a smooth texture and can be used in a variety of ways, serving as a souvenir, a decoration, or for wrapping. And at the onsen, people may even use one as a headband! Here we present two tenugui that have an added touch, each telling a soft, seasonal story.
Tenugui Storybook: Mount Fuji

Our first form of tenugui storybook (or tenugui hon in Japanese) presents the principal symbol of Japan, the iconic Mount Fuji. This tenugui allows you to savor various different views of the famous mountain throughout the year—and when you fold it up, you'll discover that it becomes an actual book, with soft cotton "pages" you can flip through!
Tenugui Storybook: Hakone
Located between Tokyo and Mount Fuji, Hakone is a popular mountainous region with onsen and sightseeing spots for tourists. The area is also famous for Hakone Marquetry, or Hakone Yosegi Zaiku, the art of creating decorative designs using thin veneers that are sometimes supplemented with other material such as shells.

Through this tenugui storybook, you can enjoy various beautiful views of Hakone, making it a great souvenir to grab when you're in the area. But why wait? You can snag one below!