100 Best Drinks from Japan: #3 Sakura Tea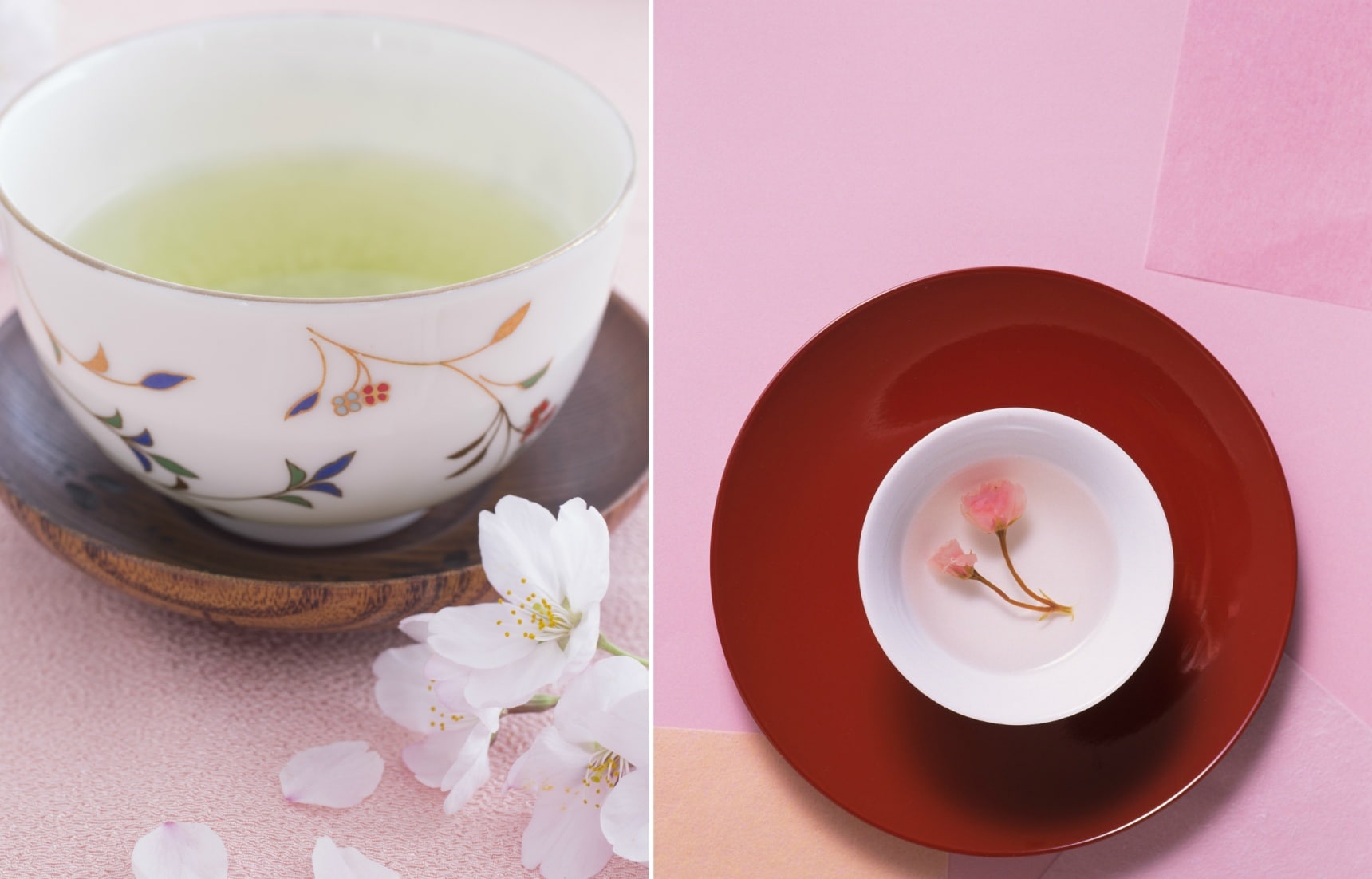 As fresh cherry blossoms can be harvested only once a year, Japanese people started pickling them in salt and ume plum vinegar in order to be able to enjoy the sakura flavor throughout the year. In the old days, many households with gardens and cherry trees used to make their own pickled sakura. Nowadays most people will buy salt-pickled sakura flowers from one of the few companies that still make this product.
Sakura tea has a very authentic taste of Japan, with a subtle, flowery scent and flavor. When the tea flows over the palate, the first sensation is the saltiness, which might be a bit unusual for Western people, after which the beautiful flowery fragrance opens up in the mouth. The unique flavor of sakura is unforgettable, like the flavor of a rose. A nice, subtle aftertaste remains for a few minutes.
There are two ways to prepare sakura tea.

The most common way is to take one or two flowers for each cup of tea and remove as much salt from the flowers as you like before using them. Pour hot water over the flowers and you get a light-colored tea that has a faint scent of cherry blossoms and an intense flavor. Although edible, the flowers in the tea are usually not eaten.

For a gentler flavor, it's best to first soak the blossoms in warm water for five minutes. You then put one or two of the flowers in a tea cup and pour hot water onto them. The flavor and saltiness can be adjusted by adding some of the salty soaking water with a spoon.

A common variation is to add a flower or two to green tea when pouring hot water over the leaves.

Sakura tea is not only a must for the cherry blossom season, but a wonderful drink for a moment of peace and pleasure.