5 Awesome Autumn Leaves Tours around Japan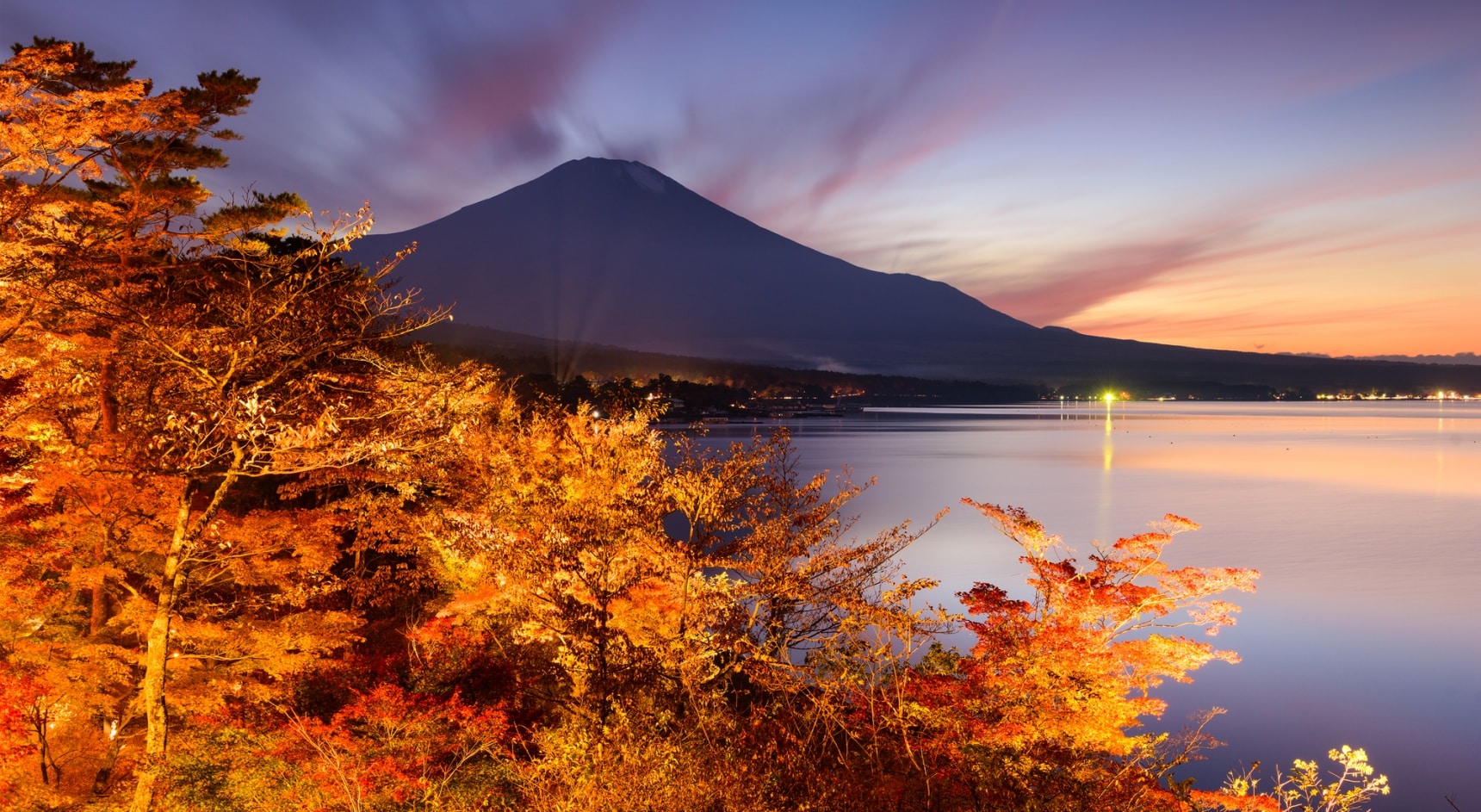 5. Lunch at Bishamondo Temple (Kyoto)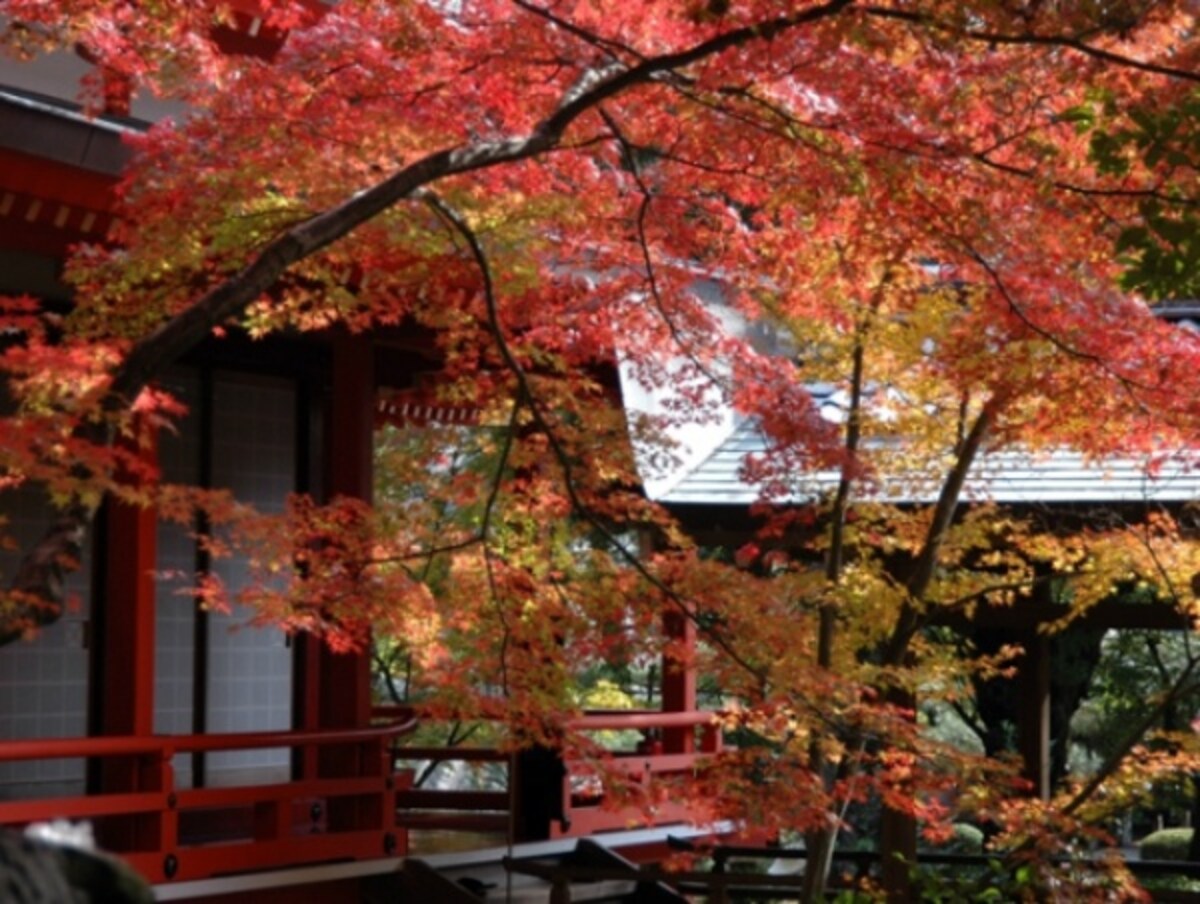 Walk through the path of autumn colors and make your way to the famous Bishamondo Temple. Pay a visit to the seven deities of good luck while tasting a Kyoto-style lunch. Make sure to take lots of pictures of the dramatic stairway full of brightly colored maple leaves.

This ¥3,800 (US$36.60) tour, which includes access to the temple as well as lunch, is only available from November 12 to Decemeber 4 and reservations are highly recommended. Visit the link below for more details.
4. Full-Day Autumn Foliage & Shopping Tour (Sapporo)
For the nature-loving shoppers out there, we've got a great tour for you. See the best seasonal views around Sapporo, enjoying the colorful leaves of fall. After a scenic nature tour, enjoy shopping for gifts and souvenirs at the Sapporo Factory Mall too. Take your time enjoying a stroll in the seasonal scenery while touring around on a comfortable bus. Finally, three meals are included, so you can get a real taste of Hokkaido!

At only ¥6,980 (US$67.26), you can use those savings to get some sweet deals at the Sapporo Factory Mall.
3. Arashiyama Sagano Scenic Railway & Hozugawa River Boat Tour (Kyoto)
Step into a quieter time as you take a relaxed ride on the Sagano retro train. Enjoy the scenery from the train windows and aboard a boat as you cruise the Hozugawa River before exploring the Arashiyama mountain range. Begin with meeting at Kyoto Station, then relax with a nostalgic train ride followed by an exciting adventure down the river on this full-day tour from central Kyoto. At the end of the rides, you will find yourself in scenic Arashiyama, where you will have a bit more than two hours to explore the area. From the fast flowing river to green forests and mountains, you'll get closer to the power of nature. Close your eyes for a moment and be serenaded by the birds chirping and the shuffling of leaves, all for only ¥9,320 (US$89.79). Open your eyes to lush greenery in summer, bright red and yellow leaves in autumn and the silvery scenery in winter, before the cherry blossoms repaint the whole landscape pink in spring.
2. Mount Fuji Autumn Foliage Viewing Tour (Tokyo)
The contrast of the fall foliage with Mount Fuji in the background can only be experienced in the autumn. Walk through the 150 meter (492.126 ft) tunnel of maple trees known as Lake Kawaguchi's maple corridor with Mount Fuji in the background. Glide above the trees and see the autumn leaves of Lake Kawaguchi and Mount Fuji from the Mount Kachi Kachi Ropeway. Finally, you'll get to enjoy the untouched Japanese scenery of a thatched roof village which features a glorious view of Mount Fuji.

This incredible, all-day tour costs around ¥10,980 (US$105.65) and can be reserved at the link below.
1. VIP Eight-Day Guided Fall Foliage Tour (from Tokyo to Osaka)
This special VIP tour is limited to just eight people! Travel in a comfortable private bus and enjoy the full attention of your guide. You'll be provided with six nights at a Western-style hotel and one night at a Japanese-style accommodation, which includes a wonderful private hot spring bath! Experience Japan's dramatic fall season in style.

This trip is on the luxurious side, costing ¥309,000 (US$2,971) a person. But, includes all access to incredible sites like Tsukiji, Tokyo Skytree, Asakusa, the Imperial Palace, Hakone, Lake Kawaguchi, Matsumoto Castle, Shirakawa-go, Kiyomizudera Temple, Kinkaku-ji Temple and Todai-ji Temple, all while being accompanied by an accredited English-speaking guide. Throw in your meals and accomodation and you've got an amazing trip for you and seven friends to experience fall in Japan.

For full details, head to the link below and take the stress out of planning your next trip.