Japan's Fabulous Fall Colors Guide by Month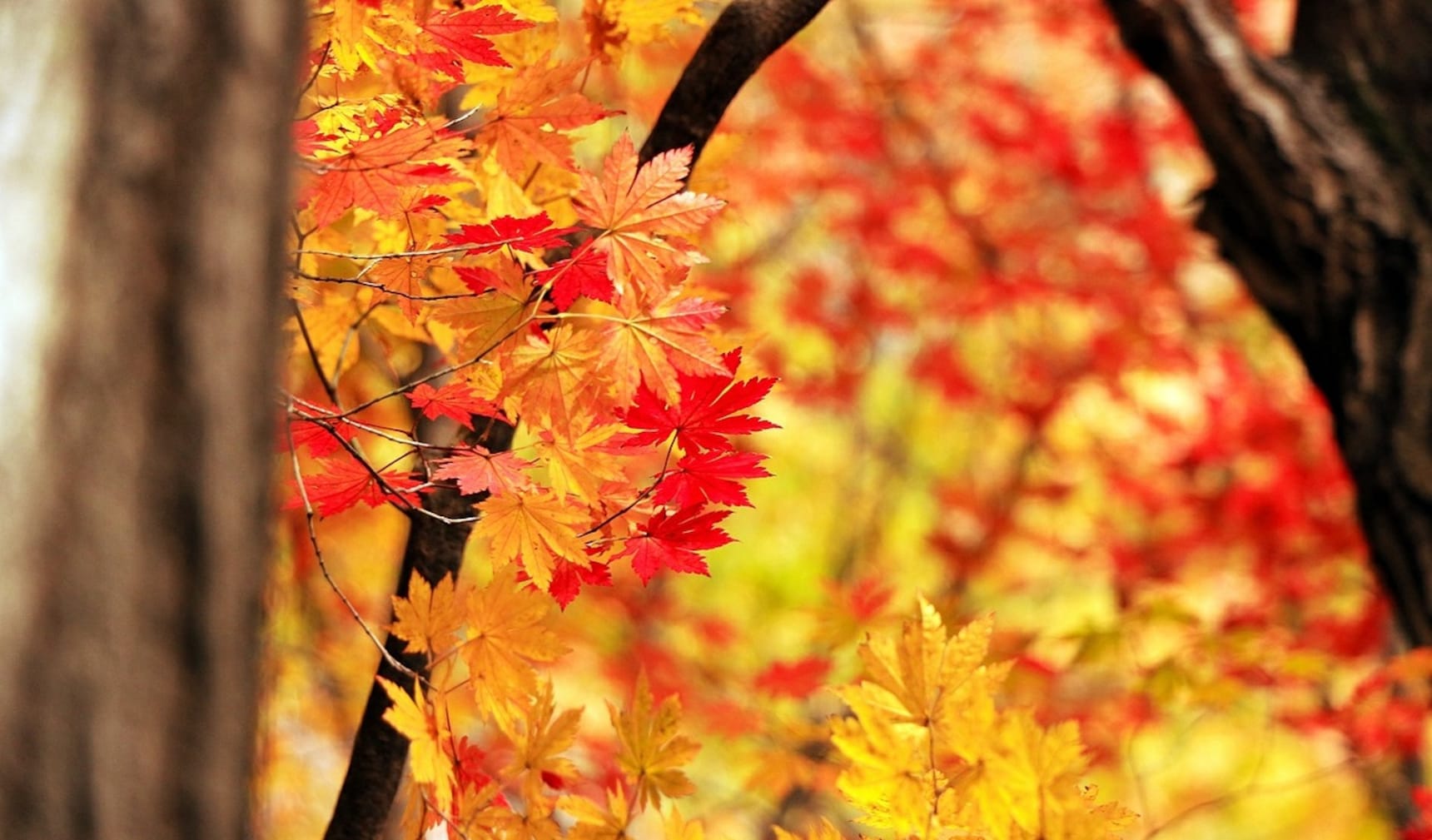 Fall Flower Fields of Furano (September – Mid-October)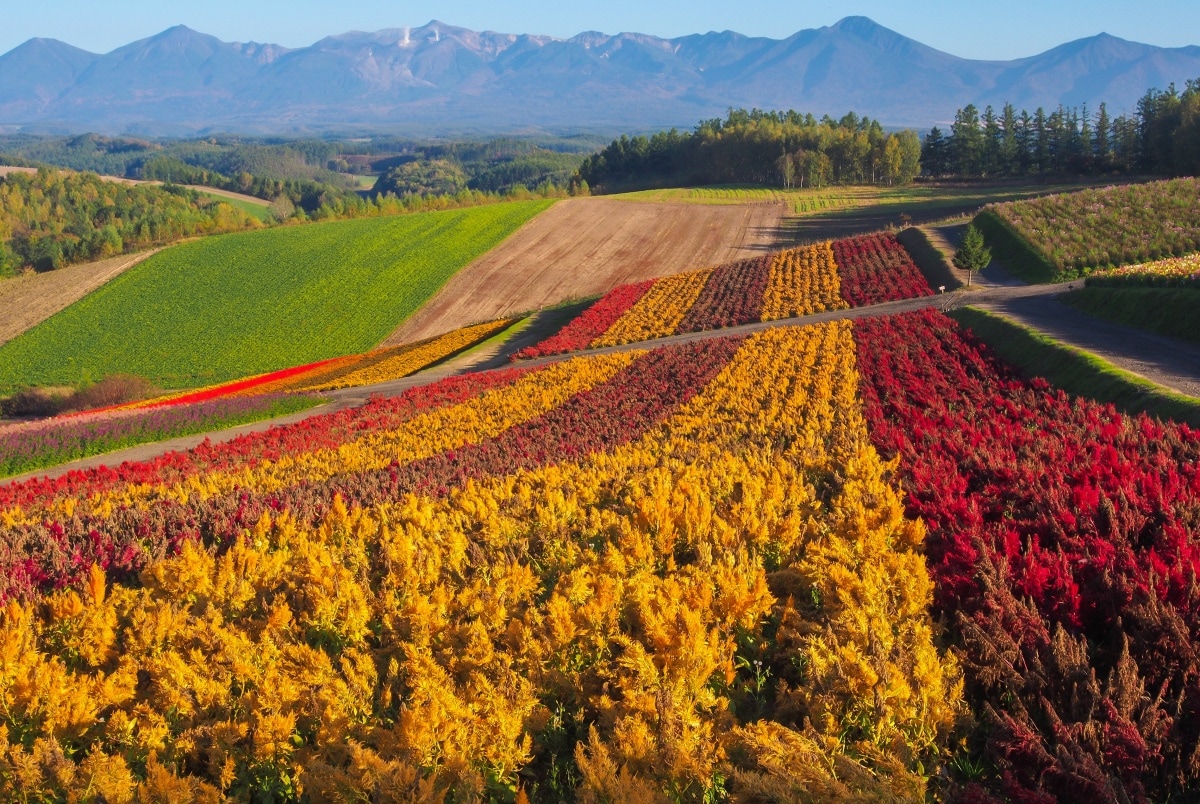 Due to its northerly position, fall arrives in Hokkaido much sooner than the rest of the country. Both Daisetsuzan National Park and Noboribetsu are well known for their autumn foliage, but visitors should also keep in mind the flower fields of Furano and Biei, which during the summer are filled with crowds wandering among the sprawling lavender fields. In the autumn the rush abates, allowing you to enjoy a more muted, but still very pretty, view of the blooming stripes.
Hitachi Seaside Park's Bright Red Kochia (October)
An absolute must-see if you're visiting Tokyo around early to mid-October, the fluffy kochia bushes that cover an entire hill transform this (already very pleasant) park into something out of Dr. Seuss! As the park is located in Ibaraki, which can be a bit tough to get to from Tokyo, one of the easiest ways to get there is by booking a tour.
Mt. Fuji and Lake Kawaguchi Maples (November)
Kill two birds with one stone by seeing Japan's most famous mountain and gorgeous red maples at the same time. As the mountain is famously shy and can often be clouded over, a visit in autumn ensures that even if you only get a few glimpses, the colorful scenery will make your trip more than worthwhile.
Leafy Stairway of Bishamondo Temple & Seasonal Lunch (Mid-November – Early December)
Bright red momiji (Japanese maples) can transform landscapes into almost surreal works of art. Although Kyoto boasts many foliage-festooned temples, this dramatic stairway may be one of the most iconic. The view is lovely both when the trees are in full bloom as well as later in the season, when the steps are carpeted in russet leaves. During the fall season the temple also offers special Kyoto-style lunches, which you can enjoy while looking at the colorful trees (reservations recommended).
Daigoji Temple's Evening Illumination (Late November – Early December)
Kyoto is a great place to see autumn colors in Japan, but many of the most famous spots, such as Kiyomizu-dera Temple, can be very crowded. A bit further out, Daigoji Temple is a good alternative, and provides plenty of opportunities for photos. Additionally, this temple is a lovely spot for an evening visit, as during the fall the gardens and buildings are lit up, creating a festive atmosphere.
The Ginkgo Road of Jingu Gaien (Late November – Early December)
Japan's capital has dozens of parks and even more temples and shrines where you can capture fall colors, but Jingu Gaien (not to be confused with Meiji Jingu) is worth a visit because it is just so YELLOW! The long line of ginkgo trees covered in golden leaves contrasts beautifully with the bright blue autumn skies, and the fallen leaves make a vibrant carpet to stroll upon. If at all possible, avoid going on a weekend, as the crowds of visitors can be a bit intense.