This Region's Sushi is So Good it Has a Museum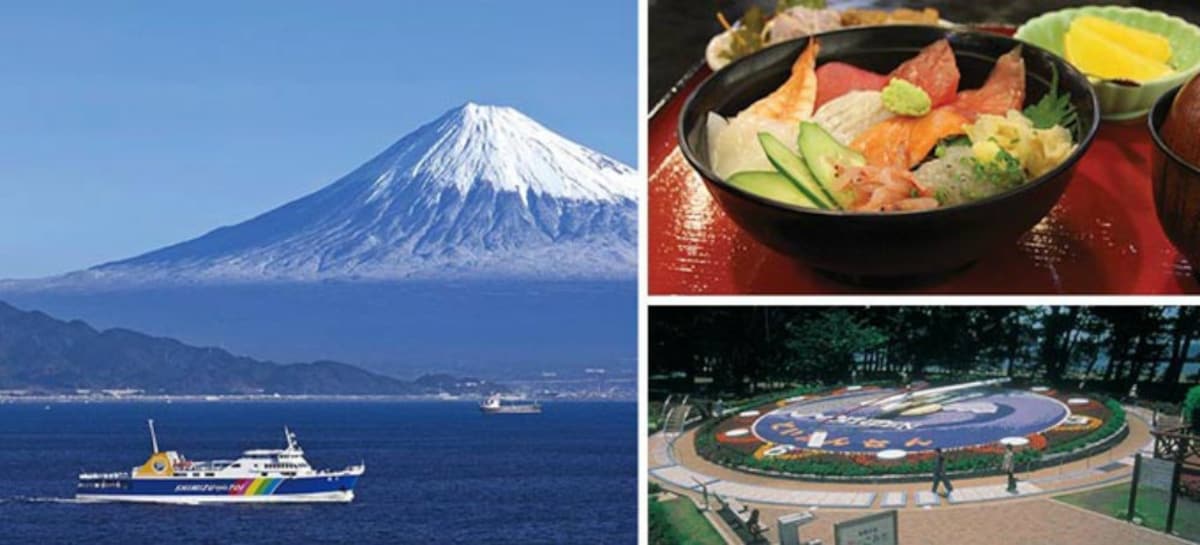 Shizuoka Prefecture is only about an hour and a half southwest of Tokyo on the Shinkansen, yet it seems a world away from the endless churn of the big city.

Wrapping around Suruga Bay, Shizuoka holds many treasures: to the east, the Izu Peninsula offers tranquil beaches, stunning cliffs and myriad hot springs. To the west are Shizuoka's centers of commerce and serene green tea plantations. To the north, the crown jewel of Mount Fuji—known as Fuji-san—is queen of all she surveys.

The Suruga Bay Ferry—which runs between Shimizu and Toi on the Izu Peninsula—is a pleasant and convenient way to cross from one side of the prefecture to another. In Shimizu, visitors to S-Pulse Dream Plaza can ride the Ferris wheel and enjoy a panoramic view of Mount Fuji. Dream Plaza also has a sushi museum and a restaurant area of eight sushi restaurants called Shimizu Sushi Yokocho (Sushi Alley). They serve mainly locally caught delicacies like tuna, sakura-ebi (cherry shrimp), and shirasu (whitebait).

About half of the tuna Japan consumes is offloaded at Shimizu Port, including most of the country's frozen tuna. Whitebait are caught from mid-March until mid-January. Sakura-ebi are only found in Japan in Suruga Bay, Tokyo Bay and Sagami Bay, and Suruga Bay is the only place they are caught. These ocean delicacies can be eaten at local restaurants and purchased in the shops at S-Pulse Dream Plaza. This is the best place to enjoy Shizuoka's delicious seafood.