Take a Chilling Hike Through Aokigahara Forest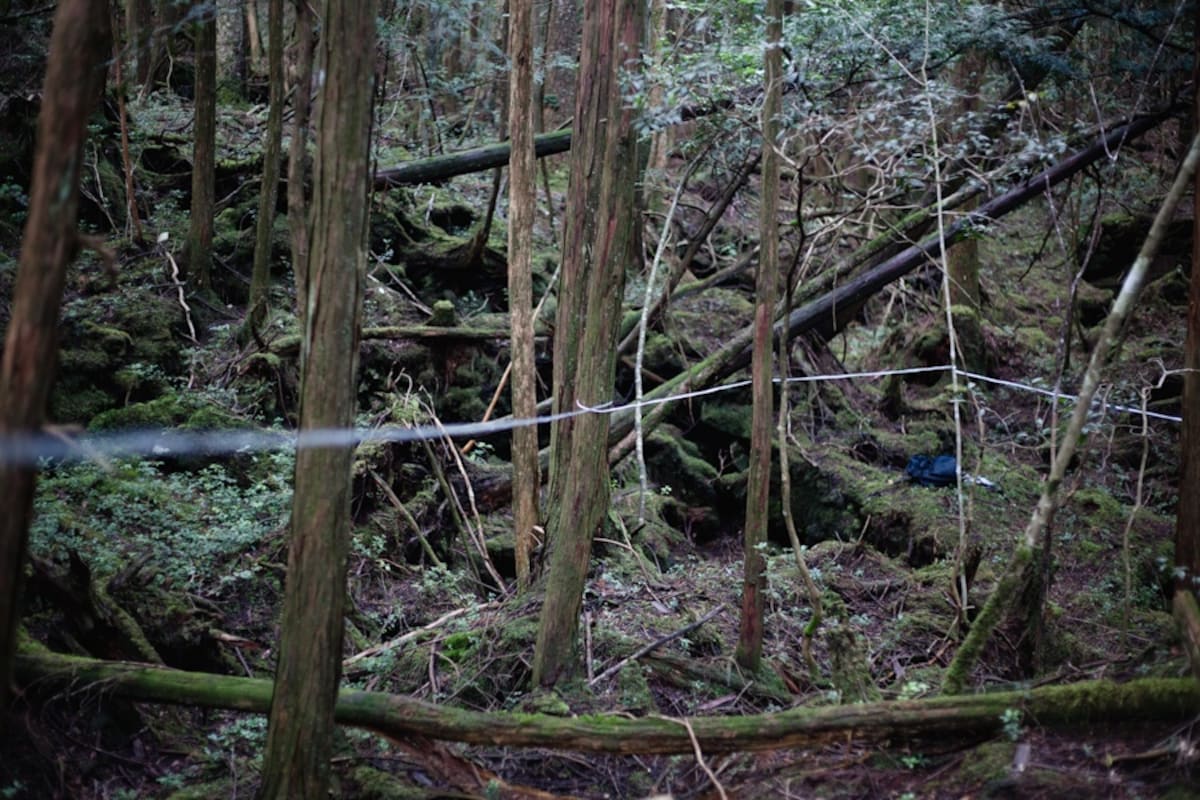 To complement your trip to Mount Fuji, why not take a detour and visit Aokigahara. It has been dubbed as a "suicide forest," made famous by Seicho Matsumoto's 1960 novel Kuroi Jukai (Black Sea of Trees), and is our top spookiest spot in Japan. Finding an entrance to the forest takes a bit of time driving around the area, but look out for some of the car parks along the road surrounding the forest and you will find an entrance close enough. All of the entrances are now signposted with anti-suicide messages that encourage those thinking such thoughts to turn back.

Entering the forest is akin to entering a fantasy world. There are clear paths that lead you through a comfortable hike but the surrounding trees and plant life are covered in moss and all of the roots intertwine with each other to create a fairytale aura with a ghostly twist. Walking further into the forests will entice you with crossroads. Usually, only one of the ongoing paths is left open for hikers and the other is taped off with an off-limits sign. Colored tapes left by volunteers of the forest can be seen heading in the direction of the closed paths. These volunteers seek those who have entered on the premise of committing suicide and try to convince them to leave the forest safely.

Ignoring the off-limits sign and heading into the deep forest is tempting but not recommended. The tape may be able to guide you for a while but the forest is deceivingly disorientating. Belongings of previous hikers and campers are left behind, leaving you to wonder what might have happened down the paths you are walking on. Strange noises and footsteps can also be heard even though no person or animal can be seen in any direction. Technological devices fail to catch a signal or to pinpoint your location in the forest, making getting lost a tiresome and somewhat a frightening situation. It's unclear whether all of the problems faced when hiking off course were due to the abnormal nature of the forest, or whether it was a predetermined mindset based on the chilling content found about the forest.

Accessing the forest on public transportation is very difficult so the recommended route is to go by car. Stick to the designated paths to ensure a safe hike through the forest. You'll still be guaranteed a walk through the eerie atmosphere of Aokigaraha Forest.