Hike From the Sea to the Summit of Mount Fuji
While Mount Fuji is Japan's highest mountain, it's also one of the most popular destinations for hikers in Japan. Less popular, however, is hiking from the sea to the summit. But with bilingual maps from Fuji City in Shizuoka Prefecture, featuring English and Japanese guidance, it could be gaining traction among overseas hikers.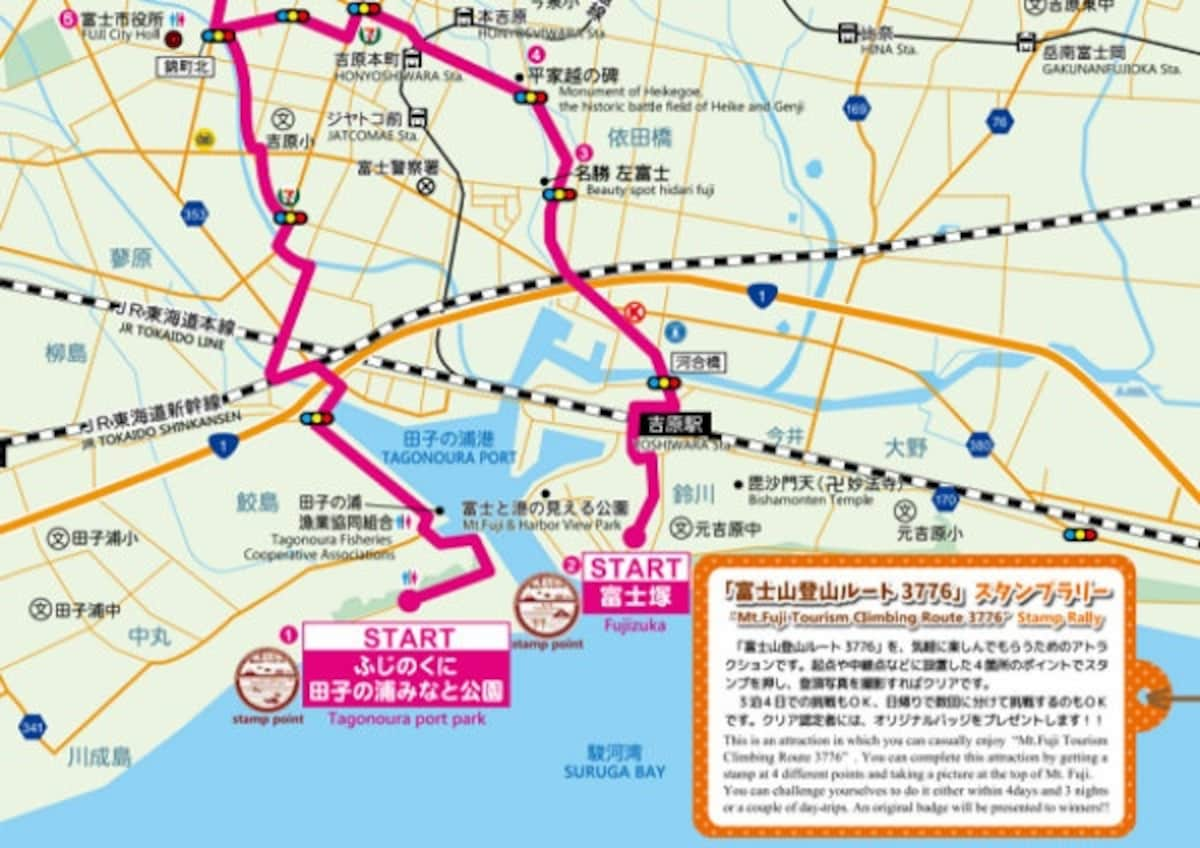 While the route has been technically doable for years, Fuji City has now formally designated it as the Mount Fuji Tourism Climbing Route 3776, referencing the mountain's height of 3,776 meters (12,389 ft).
A series of maps with both English and Japanese explanations lays out the route, starting at sea level from either Tagonoura Port Park or Fujizuka, both of which are located on Suruga Bay.
Also included is information on sightseeing and accommodation options along the way, since the map's creators recommend a leisurely four-day, three night pace, as opposed to the single-day trek undertaken by the hardcore expats.
Alternatively, those with a desire to walk the entire course, but without the time to do it all in one stretch, can elect to break it up into segments for repeat trips to the area.
From start to finish, the Mount Fuji Tourism Climbing Route 3776 is 42 kilometers (26.1 miles) long and, as implied, 3,776 kilometers high, though most of the elevation change comes on the third and fourth days. The map can be found here on Fuji City's official website.