Top Japanese Food From People Living in Japan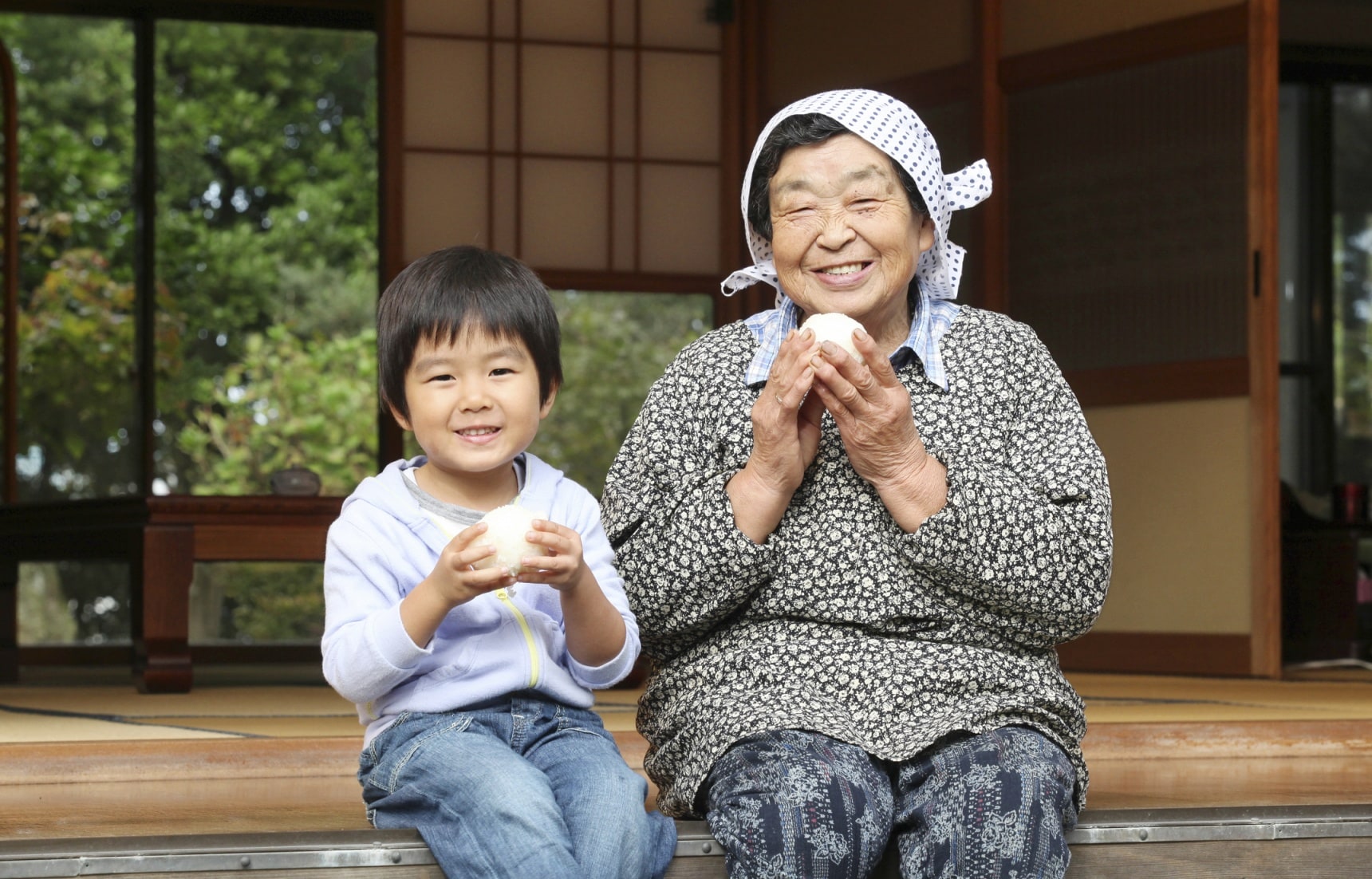 There are several lists out there claiming to be the top Japanese foods, but not all of them represent what people here in Japan eat on a regular basis. Here are our Top 10 foods that are actually eaten daily. While Japanese delicacies like blowfish and whale might be known to those living overseas, we're only including everyday eats on this list.
10. Sushi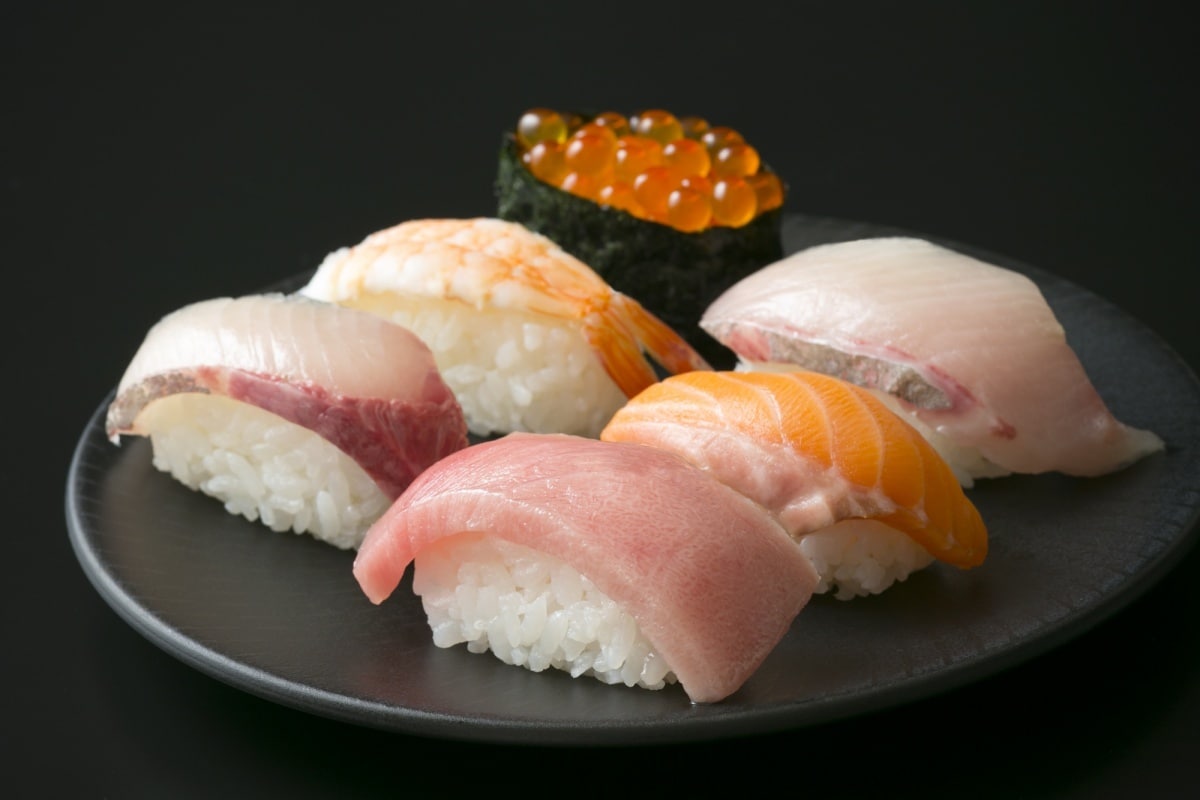 Probably the best known Japanese food throughout the world is sushi, or raw fish served with or without rice (sashimi). Sushi can be found all over the country, but there's more on offer than just the basic slice of fish on rice. A wide variety of sushi exist in Japan, from rolled sushi (makizushi) to toppings loosely piled on rice (chirashizushi), and even seafood that fills a seaweed-wrapped portion of rice (gunkanmaki). Gunkanmaki, 軍艦巻, is especially interesting as its name combines the words gunkan (軍艦, "battleship") and maki (巻, "roll")
9. Okonomiyaki Savory Pancake
While it's tough to define okonomiyaki (often called a savory Japanese pancake), it's best described as Japanese soul food- simple, comforting and delicious. This dish is easy to make at home but it's fun to cook this at a restaurant with friends. Popular fillings include pork, beef, mochi, mentaiko and cheese, but okonomiyaki (お好み焼き) means "as you like it." So you can enjoy this dish however you want!
8. Yakiniku Grilled Meat
Better known as Japanese barbecue, yakiniku, 焼肉, literally "grilled meat," is a carnivore's dream. There's nothing better than sitting with your friends or family over a hot grill cooking a nice piece of meat or fresh veggies. Japanese dining places importance on conversation and socializing while waiting for your food, so cooking at your table is not only delicious but fun for everyone. You're likely to find a good yakiniku restaurant in any Japanese city, but if you need a yakiniku recommendation while in Tokyo, we've got you covered.
7. Tempura-Battered Seafood & Vegetables
While tempura (天ぷら) was brought to Japan by Portuguese missionaries centuries ago, this is one dish the Japanese have truly perfected over the years. And though you can get tempura in other countries, the most delicious and crunchy tempura, that doesn't leave an oily residue, can be found here in Japan. Typical ingredients include shrimp, mushroom, fish, sweet potato and pumpkin; however, there are always seasonal and regional specialties throughout the year. Look out for those when you're traveling the country.
6. Tonkatsu Pork Cutlet
While the traditional diet of Japan was fish and vegetable based for centuries, the country quickly adopted meat into the national diet in the late 19th century. Tonkatsu (とんかつ), or pork cutlet, is one good example of a recipe that spread quickly. This breaded hunk of pork is sliced and often served alongside a bed of cabbage and a regional sauce that slightly changes depending on where in Japan you visit. Another way to enjoy tonkatsu is mixed with cooked eggs and onion, called katsudon.
5. Soba & Udon Noodles
Soba (そば) and udon (うどん) are both well loved healthy dishes that you can find all across the country. Both are noodles and often served the same way, however, they are made with different ingredients. Soba, made from buckwheat, is typically thinner and a little firmer in texture compared to the thicker udon noodle, made from flour. Both have regional varieties and are very easy to make yourself. You should definitely travel all around Japan to experience all the different kinds available.
4. Gyudon Beef Bowl
Gyudon, (牛丼), or beef and rice bowl, is another popular form of Japanese soul food that's literally everywhere around the country. It starts pretty simple, sliced and spiced beef and slivers of onion are piled on rice, but you can add several toppings to liven up the flavor, including shredding daikon radish, pickled ginger and Korean picked cabbage, or kimchi. Matsuya and Yoshinoya are two of the most popular chains, with stores even dotting the United States, but for high quality gyudon, try Jojoen. You'll truly impress your Japanese friends with a Jojoen bento box.
3. Onigiri Rice Balls
Onigiri (おにぎり), or rice balls, are literally everywhere in Japan. Rice balls themselves are not glamorous, but they remind Japanese people of their childhood as parents often make these snacks for their kids the same way peanut butter and jelly sandwiches are the go-to dish for American families. Flavors greatly vary from tuna and mayonnaise and konbu seaweed to sour plum and salmon. And, these are a low-cost snack, generally under ¥200 each from your local convenience store.
2. Yakitori Grilled Chicken
Yakitori (焼き鳥) is your choice for a low-cost meal that allows for lots of conversation between bites. Often served at izakaya, or Japanese pubs, yakitori is fun and casual dining and offers many different kinds of options of skewered and grilled chicken parts (tori). You can keep it simple with the classic chicken thigh (momo, もも), go a little healthier with chicken breast (mune, 胸), get adventurous with chicken heart (haato, ハート), or just snack on chicken skin (kawa, 皮). You'll likely be asked if you want it served with salt (shio, 塩) or sauce (tare, 垂れ). Also, herbivores can rejoice as there are several other kinds of skewered goods (kushiyaki, 串焼き) for those who don't eat meat. Get your fill of grilled veggies as one of the better options for vegetarian or vegan dining.
1. Ramen
Ramen (ラーメン) in other countries may be simple fare, but in Japan, it ranges from instant Cup Noodle to gourmet noodles in Japan. You can find ramen anywhere in the country, but standouts include the popular Ichiran chain (where there is almost always a queue of diners) and the Michelin-starred Tsuta and Nakiryu. However, if you want to avoid the packed restaurants, and you love spicy food, we recommend Moko Tanmen Nakamoto (or simply Nakamoto), considered the spiciest noodles in Tokyo. If you're in food haven Fukuoka, on the other side of the country, we've got three reasons why you should visit Taiho Ramen.