The First Ramen Shop to Get a Michelin Star!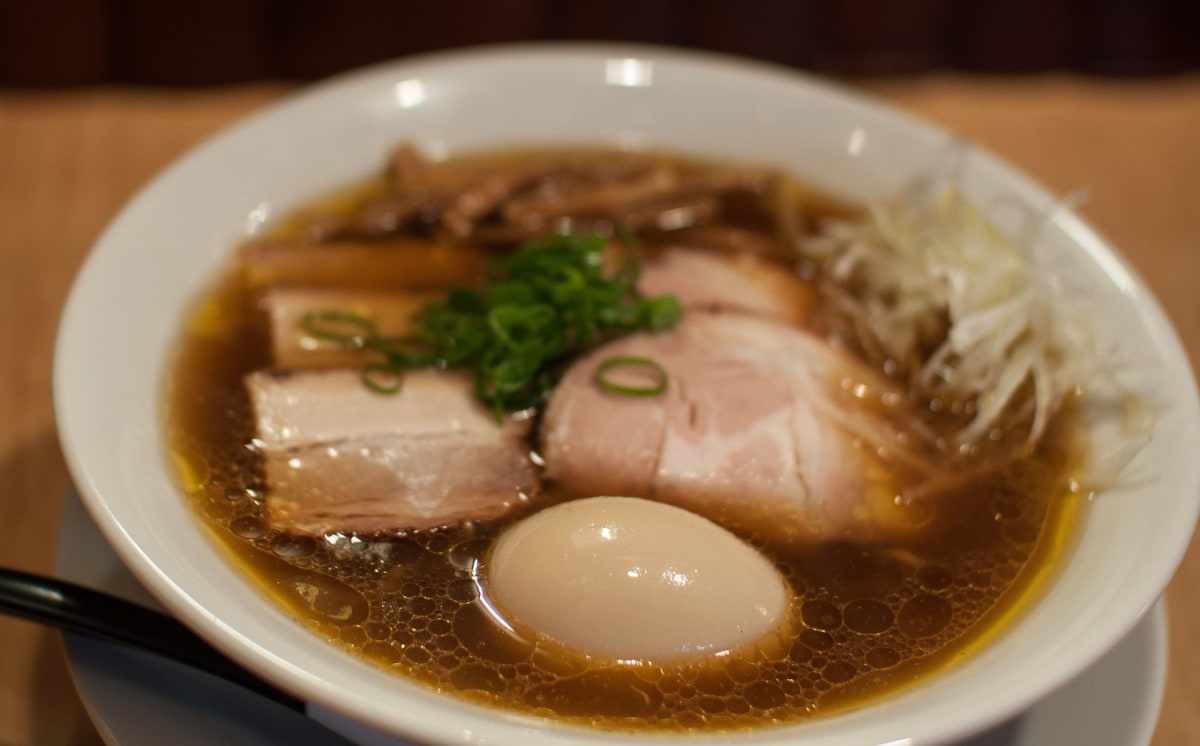 With the release of the Michelin Guide Tokyo 2016, Tsuta in Sugamo, Tokyo, became the first ramen shop in the world to be awarded a Michelin star. This may at last overshadow its No. 1 ranking in Tokyo Ramen of the Year magazine when it opened in 2013. Even Ramen Adventures agrees: "This is shoyu perfection."

The 2016 Michelin Tokyo guide was just released on December 1, and among Tokyo's 217 starred restaurants you'll find an unassuming looking ramen restaurant. While there's a certain stylish minimalism to the building's facade, Tsuta (which means "ivy" in Japanese) definitely didn't get the prestigious award for emanating an aura of luxury. The restaurant has seating for only nine customers at a time along an L-shaped counter, and customers pre-purchase their meals by buying a ticket out of a vending machine.

But these simple surroundings belie the high-class ingredients that go into Tsuta's ramen. The restaurant's signature dish is its shoyu soba, or soy-broth ramen. The soy is aged for two years in cedar vats in Wakayama Prefecture, and the noodles are made in-house by Tsuta's staff from 100 percent Japan-sourced wheat.

Despite these traditional Japanese elements, the ingredient list has some modern and international components too, as the soy-broth ramen also contains red wine and Italian black truffle oil.

While the soy is the most popular type of ramen broth at Tsuta, the restaurant also serves shio soba, ramen with a salty broth, made with a mix of Okinawan sea salt and another variety of salt from Inner Mongolia. Italian white truffle oil is also substituted for the black oil used in the soy broth.

And finally, if you're in the mood to double down on carbs, there's also Tsuta's niku meshi, a bowl of white rice topped with chashu pork with a red wine sauce.

Gourmet as these offerings may be, Tsuta isn't significantly more expensive than any other Tokyo ramen restaurant. Prices for soy-broth ramen range from ¥950 to ¥1,250, with the salt-broth variety going for between ¥850 and ¥1,250. The niku meshi, which is a side-order portion, is just ¥250.

The presence of several non-traditional ingredients may have ramen purists worried, or perhaps even scoffing that Michelin's judges simply don't know what good Japanese ramen is supposed to taste like. But even before the French guidebook bestowed the honor on Tsuta, it was already one of the highest-ranked restaurants on website Tabelog, Japan's equivalent to Yelp, which has a user base that's far from generous with its praise. As such, it's probably a safe bet that Tsuta's ramen will please the palate of even experienced ramen fans, and also that its newly acquired fame will have diners from around the world lining up for a taste.