This Bowl of Ramen Will Have You Seeing Stars
Tsuta made international headlines after it became the world's first-ever ramen restaurant to be awarded a prestigious Michelin star in 2016. Tsuta once again received a star this year, and after having tasted their noodles last year, it was now time to head to Nakiryu, located in the same neighborhood.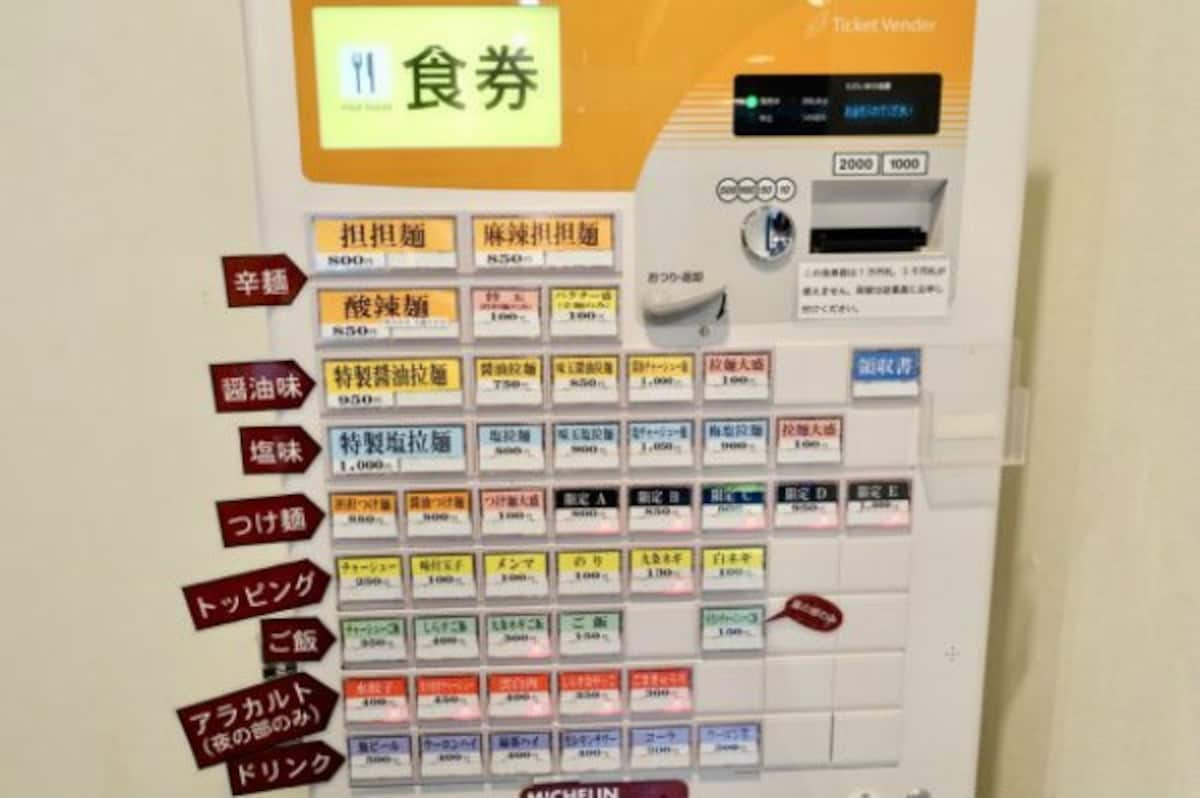 Nakiryu is renowned for its Dandan noodles, a spicy dish that originates from Chinese Sichuan cuisine, which is filled with minced pork, scallions and a spicy sauce containing chili oil. As it is the most popular dish on the menu, it took just 15 minutes for the food to arrive after selecting it from the ticket machine.
The simple ingredients are clearly visible, with the mound of noodles sitting perfectly in the middle of the dish, topped with a serving of scallions and minced meat. What is most striking, however, is the color of the broth. Dandan noodles usually come served in a reddish-colored sauce or broth, but these were like nothing we'd ever seen before, with a creamy, orange color that was glossy and enticing.
The soup is thick, yet mild, and after it passes down the back of your throat, it leaves a remarkable mixture of deliciously sour and salty flavors on the tongue. How they managed to pack such a flavor punch with a mellow broth like this is truly astounding.
The noodles themselves are also superb. Made by hand, these wheat noodles have a nice bite to them, providing a wonderful, chewy texture to the dish. They mop up the soup perfectly, creating a gorgeous mix of wheat-and-broth flavors in the mouth.
Rounding everything out with a remarkable balance of flavors and textures are the scallions, minced pork and slivers of nuts, which give a crunchy accent to the meal. These Dandan noodles truly have everything: a wonderful depth of flavor, deliciously tantalizing sour and salty overtones, and a satisfying balance of textures that make it a spectacular dish.
At ¥800 (US$6.99), this was an absolute bargain for a meal at a Michelin-starred restaurant. This is definitely a place worth visiting, but if you don't want to wait in line for a taste of their famous Dandan noodles, it might not be long before Nakiryu releases a takeaway version of the dish at convenience stores, like fellow Michelin-starred ramen restaurant Tsuta did last year!

For more information including the location of this exquisite ramen, be sure to read the full story from RocketNews24 below!