This is One Classy Beef Bowl Resturant!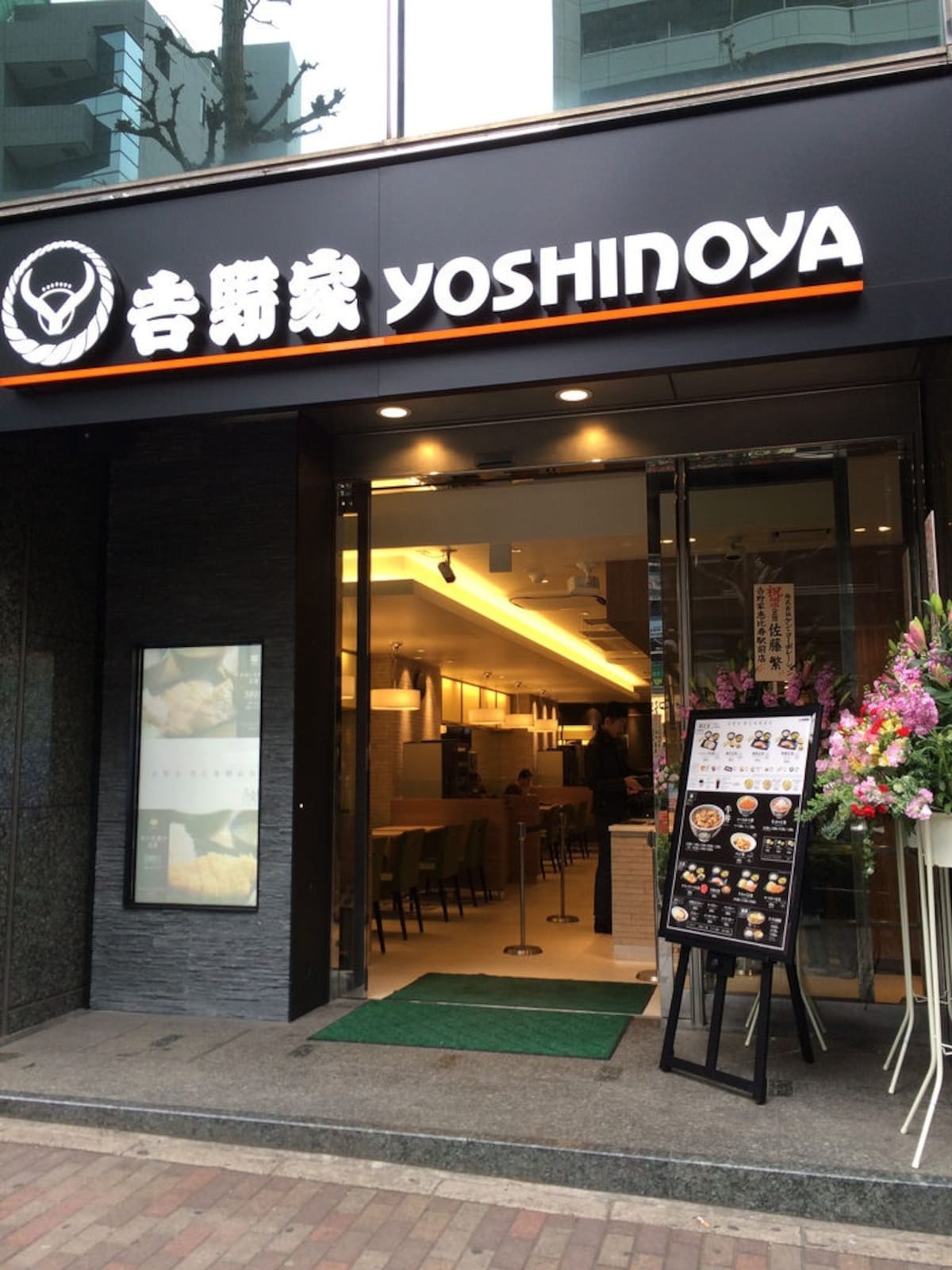 For those unfamiliar with Yoshinoya in Japan, it's a place that sells undeniably tasty, fast, and cheap servings of beef on rice (gyudon), along with other Japanese staples like fish and miso soup. It's a savior to the cash-strapped and hungry businessmen and women of the nation, but upon entering one—especially in the late evening—the sense of malaise is palpable.

But not so with the Ebisu Yoshinoya! Thanks to some fundamental design choices—like plants!—the mood is completely different from any of its contemporaries. Furthermore, they removed the standard serpentine counter that stretches across the entire dining area.
You can tell Yoshinoya is a little new at the whole decorative plant thing, as they can be seen jutting out of the wall in several random spots, including where you drop off your tray and bowl when you've finished eating.
Now, there are semi-discrete counters facing either a wall or a potted plant. While this greatly diminishes your ability to gawk at people, they make up for it by providing electrical outlets for your laptop or electric toothbrush.
Yoshinoya's transparency was not completely lost, however. At this store, the formerly clandestine cooking area where slices of beef mingle with buckets of sauce in large pressure cookers is now open concept.
In this way, customers don't order directly from their seat but rather from the counter. The usual tea and water are available from a serving station as well.
Not only that, but this Yoshinoya also offers self-serve coffee for ¥150 (US$1.40)!
Now, you might be worried that with all this lavishness Yoshinoya might forego their standard dishes for something like filet mignon or Cornish game hens, but you can put your fears to rest. This elite establishment has all the same items as the Yoshinoya you've come to know and love.

For more information including the store location, be sure to read the full story from RocketNews24 below!