Japan's Top 20 Three-Star Michelin Spots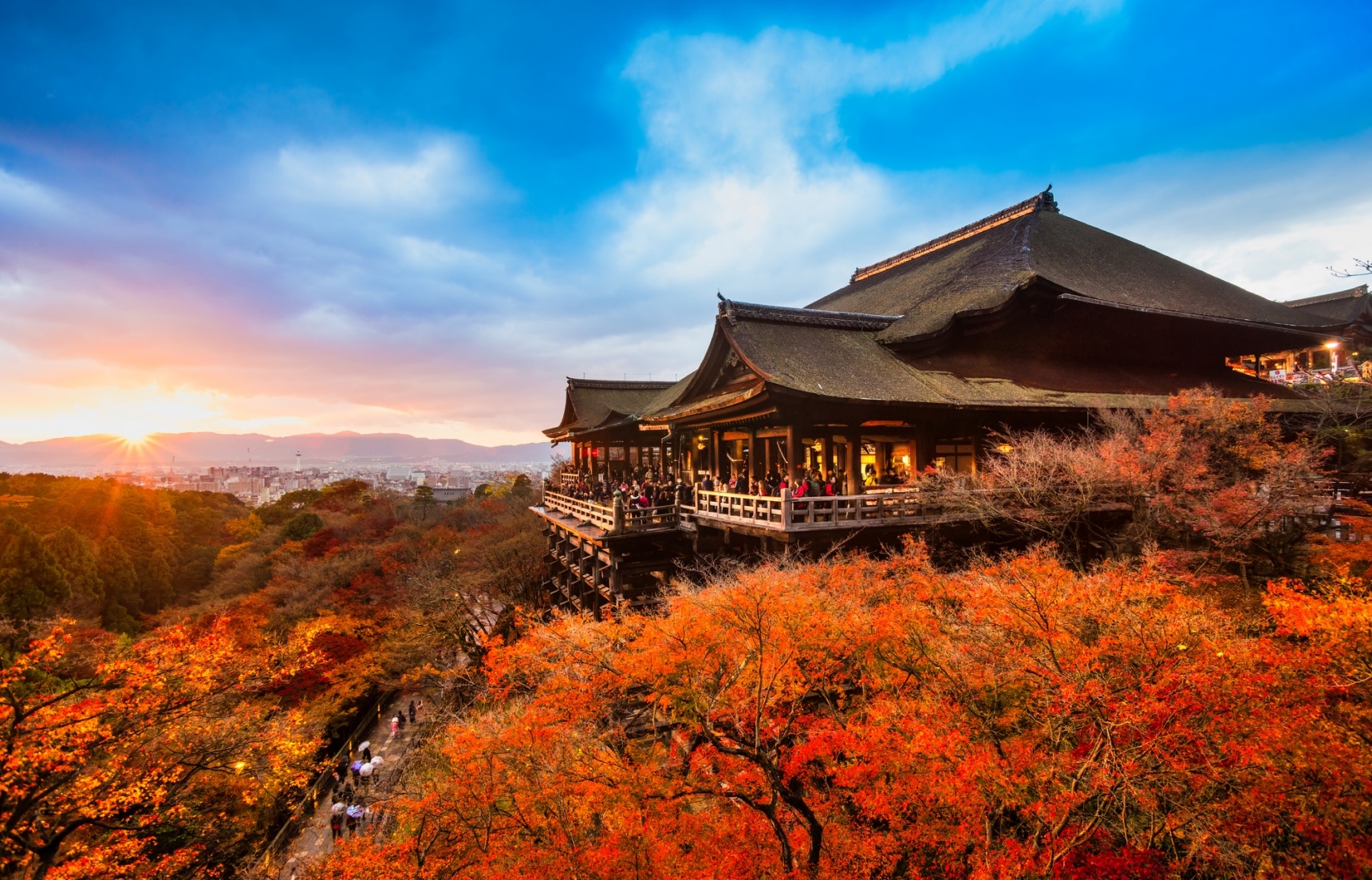 Japan is a tourist hotspot with a fascinating mix of historic temples, shrines and castles along with modern attractions such as theme parks and aquariums. Add in its spectacular natural scenery and landscapes and you have one of the best travel destinations on the planet. Below we offer the best spots in Japan as selected by the Michelin Guide.
20. Mount Takao (Tokyo)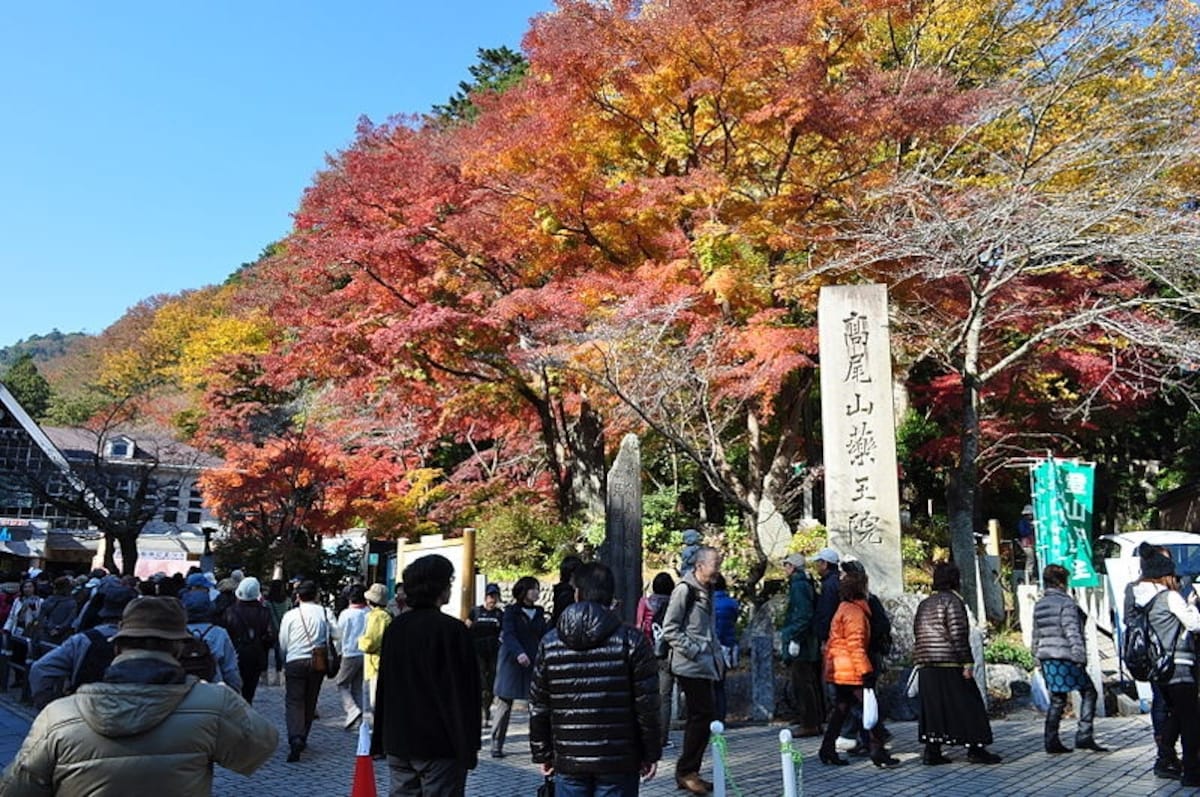 Mount Takao is a mountain in Hachioji, Tokyo, famous for its spectacular mountain scenery and hiking. It's only an hour away from the center of the metropolis, making it a great city escape.
19. Ishigaki Island (Okinawa)
Ishigaki Island, located in Okinawa's Yaeyama archipelago, is a beach paradise with pristine white sand and transparent emerald waters.
18. Shiretoko National Park (Hokkaido)
Shiretoko National Park is a beautiful, unspoiled, natural paradise at the northeastern tip of Hokkaido featuring spectacular wildlife, subalpine forests and crystal lakes.
17. Chuson-ji (Iwate)
Chuson-ji Temple is a Buddhist temple in Hiraizumi, Iwate Prefecture, that was founded in 850. It's famous for its Konjikido Golden Hall, which is completely covered in gold.
16. Yakushima (Kagoshima)
Yakushima is a subtropical island famous for its natural beauty and ancient cedar trees, located off the southern coast of Kyushu and accessible from mainland Kagoshima.
15. Meiji Jingu (Tokyo)
Meiji Jingu is an oasis in the center of Tokyo surrounded by a tranquil green forest. The shrine is Tokyo's largest and most famous, and is dedicated to the soul of Emperor Meiji.
14. Matsushima (Miyagi)
Matsushima is a stunning bay with over 250 islands covered in beautiful pine trees. It's ranked as one of the Three Great Views of Japan.
13. Ise Jingu (Mie)
Ise Jingu, also known as Ise Grand Shrine, is Japan's most sacred Shinto shrine. It consists of two main shrines, Geku and Naiku, as well as over 100 small shrines spread across the city of Ise in Mie Prefecture.
12. Kumano Kodo (Wakayama)
The Kumano Kodo Pilgrimage Route is an ancient network of trails to scared sites deep in the mountainous Kii Peninsula of Wakayama in the Kansai region. It's counted among the "Sacred Sites and Pilgrimage Routes in the Kii Mountain Range," given World Heritage status in 2004.
11. Takayama (Gifu)
Takayama, located in the Hida Mountain Range of Gifu Prefecture, is a beautifully preserved Edo-Period town where you can feel and touch the atmosphere of old Japan.
10. Shirakawa-go (Gifu)
Shirakawa-go is a collection of villages in the rugged mountains of Gifu famous for their gassho-zukuri houses, with thatched roofs resembling hands in prayer.
9. Kenrokuen (Kanazawa)
Kenrokuen is one of the three most beautiful traditional Japanese landscape gardens in Japan. It creates a visual harmony where nature can be seen in the perfect way.
8. Matsumoto Castle (Nagano)
Matsumoto Castle is one of the most visually stimulating castles in all of Japan, and is regarded as one of the most complete and beautiful of the nation's remaining original castles.
7. Miyajima (Hiroshima)
Miyajima is an island in Hiroshima Prefecture regarded as an island of the gods. It's famous for the large torii gate of Itsukushima Shrine, which rises out of the sea at high tide.
6. Himeji Castle (Hyogo)
Himeji Castle, also known as the "White Heron Castle" due to its pristine white color and elegant appearance, is Japan's premier historic castle, famous for its size and beauty.
5. Nikko (Tochigi)
Nikko is famous for its beautiful natural landscapes and for having some of Japan's most renowned shrines, temples and sacred sites, including Nikko Tosho-gu, where shogun Tokugawa Ieyasu is enshrined.
4. Kamakura (Kanagawa)
Kamakura, Japan's first feudal capital, is regarded as the home of samurai culture, with a large number of shrines and temples as well as historic treasures such as its Great Buddha.
3. Mount Fuji (Shizuoka & Yamanashi)
Mount Fuji is a sacred site and icon of Japan, probably its most recognizable landmark. Its nearly symmetrical cone is snowcapped most of the year.
2. Nara (Nara)
Nara, Japan's first permanent capital, is a place with important cultural and historic treasures, including an impressive collection of temples and shrines that include Todai-ji and the Nara Daibutsu (Great Buddha).
1. Kyoto (Kyoto)
Kyoto, Japan's former capital, is considered the home and heart of Japanese culture and history, with more than 2,000 shrines and temples to explore and enjoy.