5. Tadami Line (Fukushima—Niigata)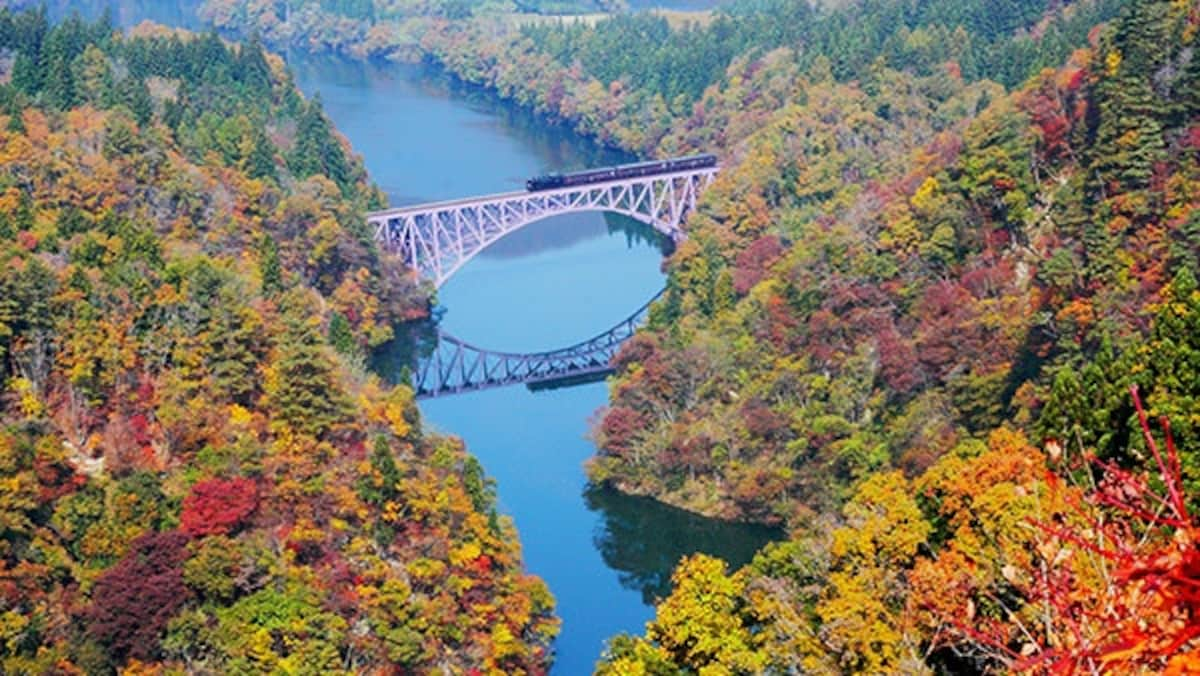 This Fukushima special cuts through otherwise inaccessible snow-covered land in the winter. You can really get to know the locals—that is, if you can understand their unique Tohoku dialect.
4. Aizu Railway (Fukushima)
This train is probably the most easily accessible from Tokyo, yet you wouldn't know it from the ride. There's a special observation car with roomy seats so you can gaze at the unspoiled nature and forget all about the concrete jungle of Tokyo.
3. Senmo Main Line (Hokkaido)
This local train makes all the stops, except that stops are often inside national forests like the Kushiro-shitsugen National Park and the Abashiri Quasi-National Park, not to mention the ride along a thin piece of land cutting between the Sea of Okhotsk and Lake Tofutsu. In the winter, you can even watch huge chunks of ice float around in the freezing ocean! You can also stop at one of the country's most beautiful train stations, Kitahama Station, along the way.
2. Oigawa Railway (Shizuoka)
Although there are others in the country, this is the only SL (steam locomotive) to make it on this list. Riding on an SL you get the old-school steam, noise, smell and ever-so-iconic whistle, in addition to the stunning scenery of tea fields, rivers and of course the southern Japanese Alps. All of the elements work together in perfect harmony to create an unforgettable experience.