Top 10 Local Train Rides
Some train companies around Japan have really taken to heart the idea that "Life is a journey, not a destination," as there are many train lines that are designed as sightseeing trains. Getting in on the action in late 2014, Rakuten Travel announced its top 10 list for the best local trains around the country with breathtaking scenery.
10. Nagaragawa Railway (Gifu)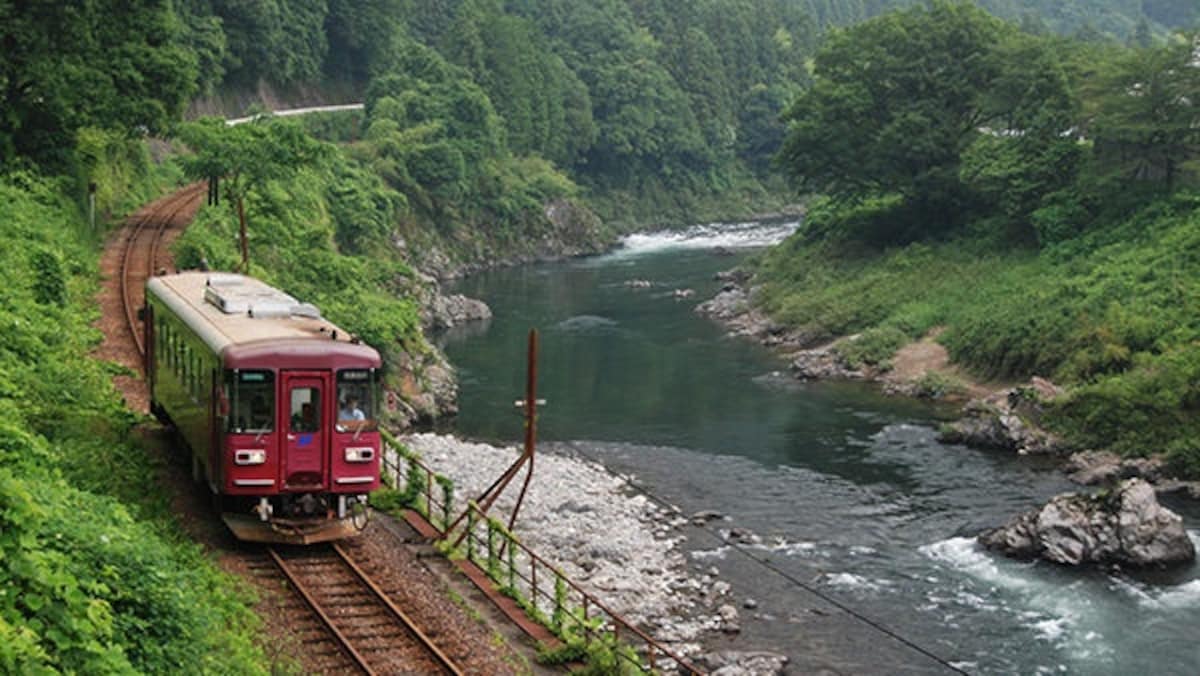 To start out the list we have a train that not only runs along the crystal clear Nagaragawa River, but is also the main lifeline for many locals. That's not to say that it's not a tourist attraction, however, as there is plenty of tourist information both on the train and at every station on the way.
9. South Aso Railway (Kumamoto)
Although it doesn't take you to the Aso volcano (there's another line for that), this line runs along the south through unspoiled terrain. The reason it's on this list, however, is the train itself, which has no glass in the windows and a very rustic feel to it.
8. Himi Line (Toyama)
Toyama has mountains and valleys galore, and this train ride gives sightseers a front-row seat. You can see Tateyama, Toyama's most famous mountain, as well as ride along the northern Japanese coast. The view of the ocean is supposedly beautiful even in the rain.
7. Sagano Scenic Railway (Kyoto)
Owning up to its location in the historic and cultural capital, this one-of-a-kind diesel train has cars made of wood and even has some windowless, open-air cars so you can get that nostalgic feeling of the wind in your hair.
6. Sanriku Railway (Iwate)
Running along the coast, you get a spectacular view of the Pacific Ocean while sitting comfortably in the tatami seats. The train will also stop for a few minutes longer in well-known scenic spots so you can take it all in.