A YouTuber's First Time in Japan
Our journey begins at Narita, the city that is most famous for the nearby airport. Narita International Airport is Japan's premier airport and the one most overseas travelers are familiar with as many a trip to Tokyo begins in Narita.
Naritasan Shinshoji Temple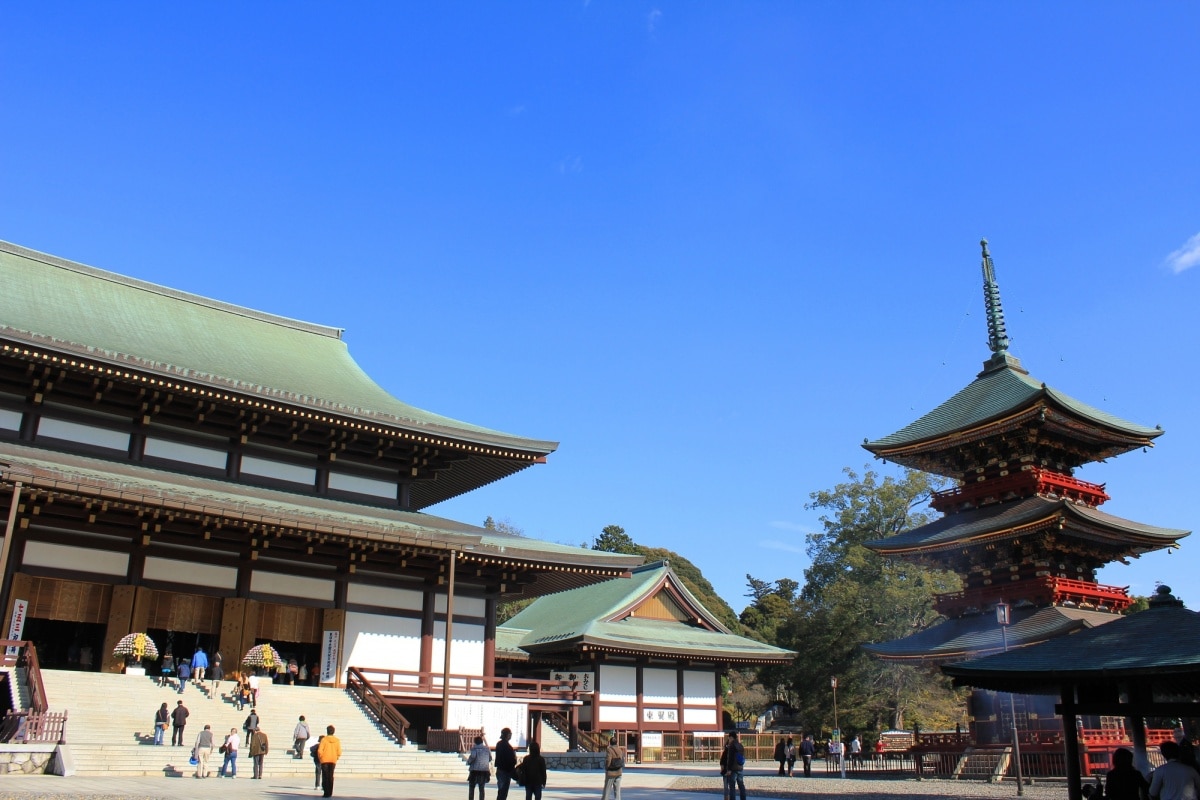 However, unlike Haneda Airport, Narita isn't actually in Tokyo, but just outside the metropolis in Chiba Prefecture. And Chiba has a lot going on for it, including the very impressive Naritasan Shinshoji Temple.

Naritasan is a Buddhist temple that was founded in 940 by a disciple of Kobo Daishi. The expansive grounds of this facility are remarkable, and with guides available to help you explore the temple, this is a fantastic place to visit before or after your flight. It's also a very popular place to visit on New Year's Day.

First things first, however. Before we make our way to the main temple, we need to purify ourselves.
As this is Kraig's first time in Japan, we're giving him a crash course in Japanese traditions, rituals and customs. And, there are lots of these customs to follow while visiting a temple. One important practice is purifying yourself before entering a temple. In order to purify himself, we taught Kraig how to wash his hands properly, making sure not to contaminate the basin of fresh water, and even modestly rinsing his mouth.
After exploring the grounds, we had the chance to try doing calligraphy as if we were studying to be monks. We used brushes and inks to copy over sutra, or concise sayings or teachings, before adding our own special wishes for the upcoming year. It was a great experience and, luckily, anyone is able to book a session! If you have the chance to come here with a tour guide, we highly recommend trying this out.
Nagomino Yoneya
Leaving the temple, we took Kraig and company to try making dorayaki. Dorayaki is a Japanese twist on pancakes, basically a pancake sandwich with any filling you choose. Typically, a sweetened red bean paste is used in the center, but custard, whipped cream or fruits are not uncommon either. Check out that matcha powder topping and strawberry sauce combination. Looks good!

Photo: Kraig Adams
Oyama Senmaida
The last stop of the day is to do a little crafting. We visited Oyama Senmaida, a rice paddy terrace in Chiba Prefecture, to learn how to make straw turtles. For everyone involved, this was the first time trying out this excellent way of preserving tradition as well as using dried straw from the rice paddy below.

Make sure you don't miss the incredible drone footage of the paddy in the video (at the 3:20 mark).
Kamogawakan
Finally, it's time for a little rest and dinner. We are staying at Kamogawakan, a ryokan, or traditional Japanese inn, well known for its food and onsen. When you stay at a ryokan, the staff is very attentive to making you feel comfortable and at home. But, there are a few rules to observe. First, and something our cameraman friend, fortunately, remembered pretty quickly, is you must take off your shoes before stepping on tatami, or the straw mats in your room. They are not suitable for shoes as they can be broken, scratched or scuffed easily. In Japan, one easy way to tell if you are to take off your shoes or not is by the change of elevation from an entrance to the main area. If you walk into a room or building and there is an elevated area (usually near a set of shelves that are meant to hold your shoes), that is a usual sign meaning "no shoes ahead."

Next, wearing the yukata, or cotton kimono that's often provided by hotels in Japan. It can be tricky wearing one of these, but it is not necessary. However, if you would like to experience this bit of Japanese culture, and feel incredibly comfortable and free in the lightweight material, you have to make sure that you wrap the left side over the right side (further instruction here). Tying the obi, or sash, can be tricky, but, luckily, a simple bow is completely fine.

Photo: Kraig Adams
Oh, the food! A picture can't even describe how magnificent the food was. We're not even sure if we could name our favorite dish, among the many courses served. Perhaps it was the crunchy fried shrimp. Or the juicy mackerel bites. This picture is just showing of the starter course! Watch the super vlog around 4:28 and prepare to be jealous.
In the morning, we had one more thing to see in Chiba before heading out: Chiba's giant Buddha statue atop Nokogiriyama, or Mount Nokogiri. After going up by ropeway and doing a bit of hiking (finding some amazing views!), we offered up a few prayers and got a natural and spiritual energy recharge. The air here is so fresh and it was remarkably warm for a late November day after our hike, so make sure you check the weather and pack appropriately before heading out.

With that, it's on to Kamakura Prefecture.