Dive into Japan 10 Minutes from Narita Airport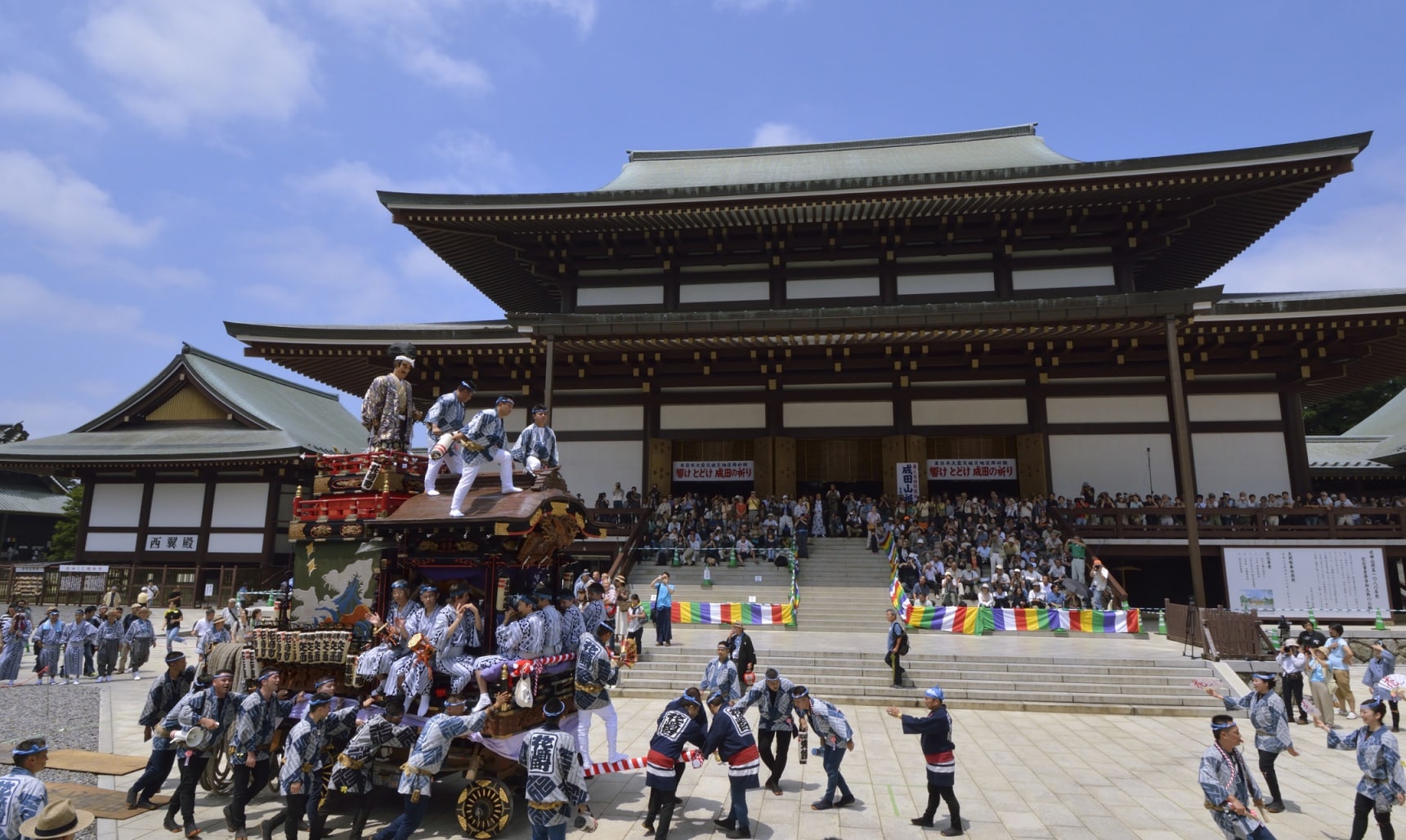 Just 10 minutes by train from Narita Airport, the area around Naritasan Shinshoji Temple presents a quaint townscape with a number a great eating locations. Even when you've just arrived at the airport or as you're on your way back home, you can still make the most of Japan in just a few short minutes!
1. Naritasan Omotesando Street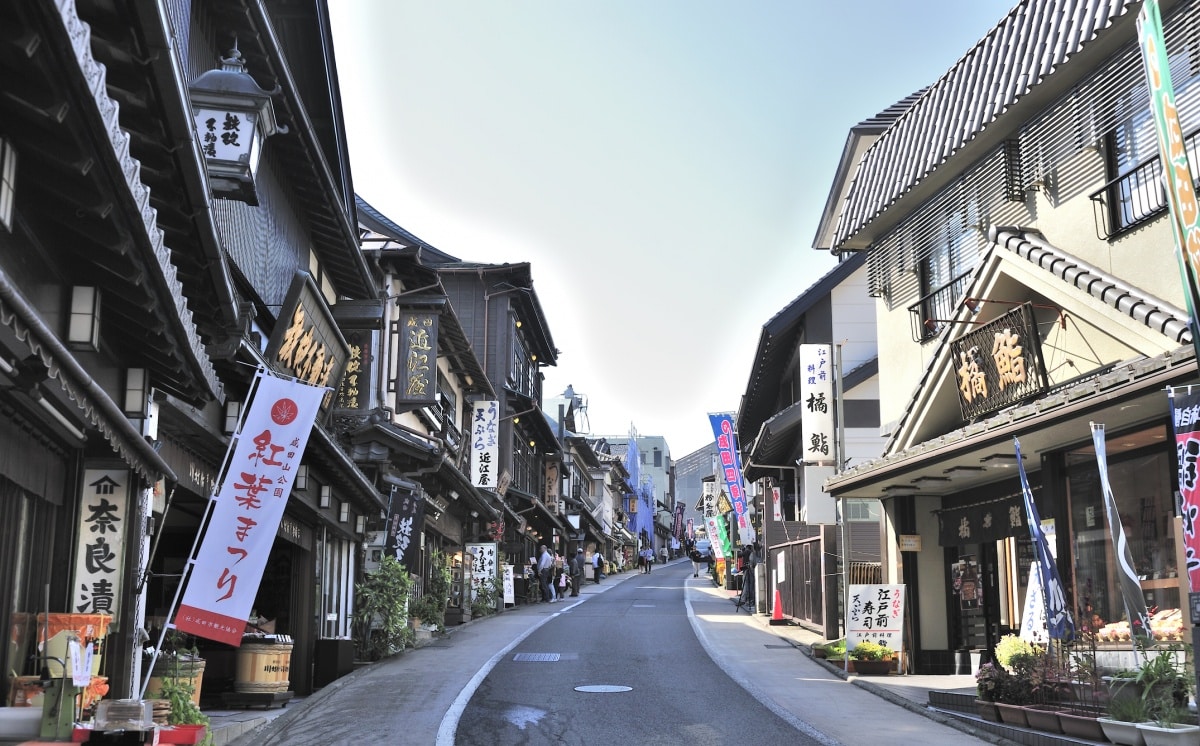 Naritasan Omotesando Street extends 800 meters (half a mile) from JR Narita Station, giving you a taste of the feudal Edo Period (1603–1868). While over 150 stores line the street—including gift shops selling local sake, specialty goods and products featuring the peanuts for which this area is famous—a full 60 of them stores are unagi (eel) shops. It's said that nutritious eel helps sooth the fatigue of travelers who've come from afar.
2. Naritasan Shinshoji Temple
Walk 10 minutes down Omotesando Street and you'll find Naritasan Shinshoji Temple. One of Japan's most famous temples with over 1,070 years of history, the New Year's period sees some 3 million people come here to worship. In the grounds you'll be able to see numerous Important Cultural Properties such as the Three-Tiered Pagoda, and also experience Zen meditation and transcriptions of sutra. It's best to pick a day with an event to get the most out of your visit—and with more than 50 special events throughout the year, it's not hard to find one!

Access: 10 minutes' walk from both Keisei Narita Station on the Keisei Dentetsu Line and Narita Station on the JR line.
3. Kikuya
One of the most famous eel restaurants in the area is Kikuya. 3 minutes' walk from Naritasan Shinshoji Temple, Kikuya sits directly on Omotesando Street, offering masterpieces of eel and other Japanese cuisine that have even earned the praise of Hollywood stars. With English-speaking staff on-site, it's easy to visit!

The shop prides itself on using only locally sourced eels to create safe and healthy meals. The eggs, seasoning, and even the water are all specially selected.
For people eating eel for the first time, we recommend the unaju (grilled eel on rice). A big piece of eel is places in its own lacquerware box, served with Japanese pickles and eel liver broth.

There are also private rooms equipped with both tables and chairs and Japanese tatami mats, creating an atmosphere reminiscent of the Taisho Period (1912–1926). If you're looking to get an enclosed space for a larger group, booking a room is a great option!

Access: 8 minutes' walk from JR Narita Station on Naritasan Omotesando
Area Access
The entire area around Naritasan Shinshoji Temple is not only easy to access from Narita Airport, but from Tokyo as well.

Access:
* 70 minutes from Tokyo Station on the Airport Narita Rapid Service train to Narita Airport
* Approximately 8 minutes from Narita Airport Terminal 2 Station on the JR Narita Line to Zushi (Get off at Narita Station)