How to Wear a Yukata at a Ryokan
When in Japan, you may have the opportunity to stay at a Japanese-style inn, or ryokan. In your room, you'll typically find a yukata, which is an informal cotton kimono. Although yukata are very casual and don't require following strict manners, there are still a few things you should know when you want to try one on.
Where to Wear a Yukata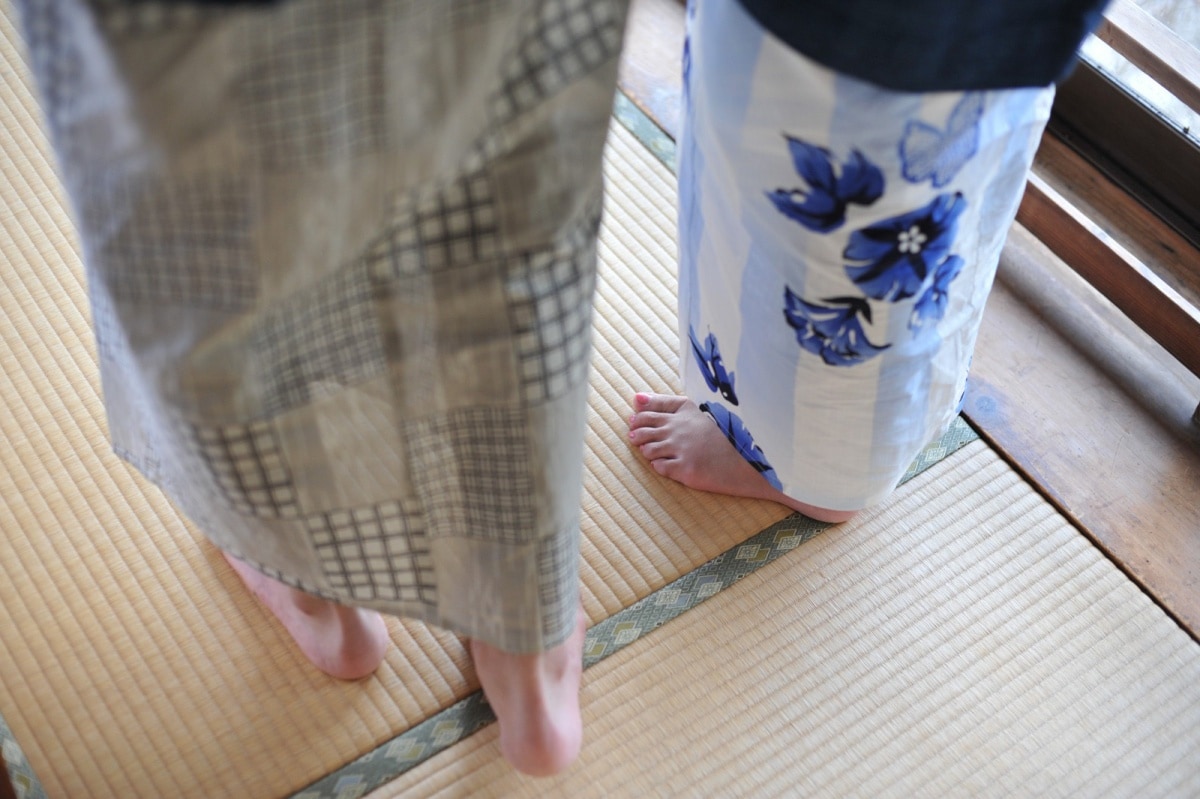 At a ryokan, your yukata will be prepared in your room like a plain set of pajamas. While it might seem absurd to walk around the lobby of a Western-style hotel in your pajamas, it's not that unusual to walk around a ryokan in your yukata, particularly for men.

You may have seen colorful yukata worn by young women and girls at summer festivals, but the yukata at ryokan are not really the same thing. Festival yukata are sturdy and a have a little more fabric, while ryokan yukata are very simple and thin, and open fairly easily. With the exception of a few hot spring resort towns, you really don't want to head outside in one.

Young women are generally not encouraged to wear yukata in the halls of a ryokan without first covering up with a haori, a half-length overcoat that goes over the yukata. Strictly speaking, men should also really wear a haori when walking around the corridors and public spaces as well.
How to Put on a Yukata
Putting on a yukata is very simple. Pull it over your arms, then bring the right side over your body to your left, and then the left side over top to your right. While it's common to wear underwear, proper form is to be naked underneath.

After that, tie the obi sash around your lower waist. Men tend to wear it a little lower, on the hip bone. The obi is pretty long, so you'll likely need to wrap it around your body twice before knotting it. You can make the knot at your front or side; there's no particular style of knot required. Then, if you're going to step out of your room, put on a haori and make a knot with with the strings in front of your stomach.

That's it! Now you're ready to hang around a ryokan just like the local people do!