A YouTuber's First Time in Japan
The last leg of our weeklong trip means it's coming to an end, and there's no better way to end this trip than finally heading into Tokyo proper and exploring the juxtaposition of tradition and modern life in the major city.
Sanrio Puroland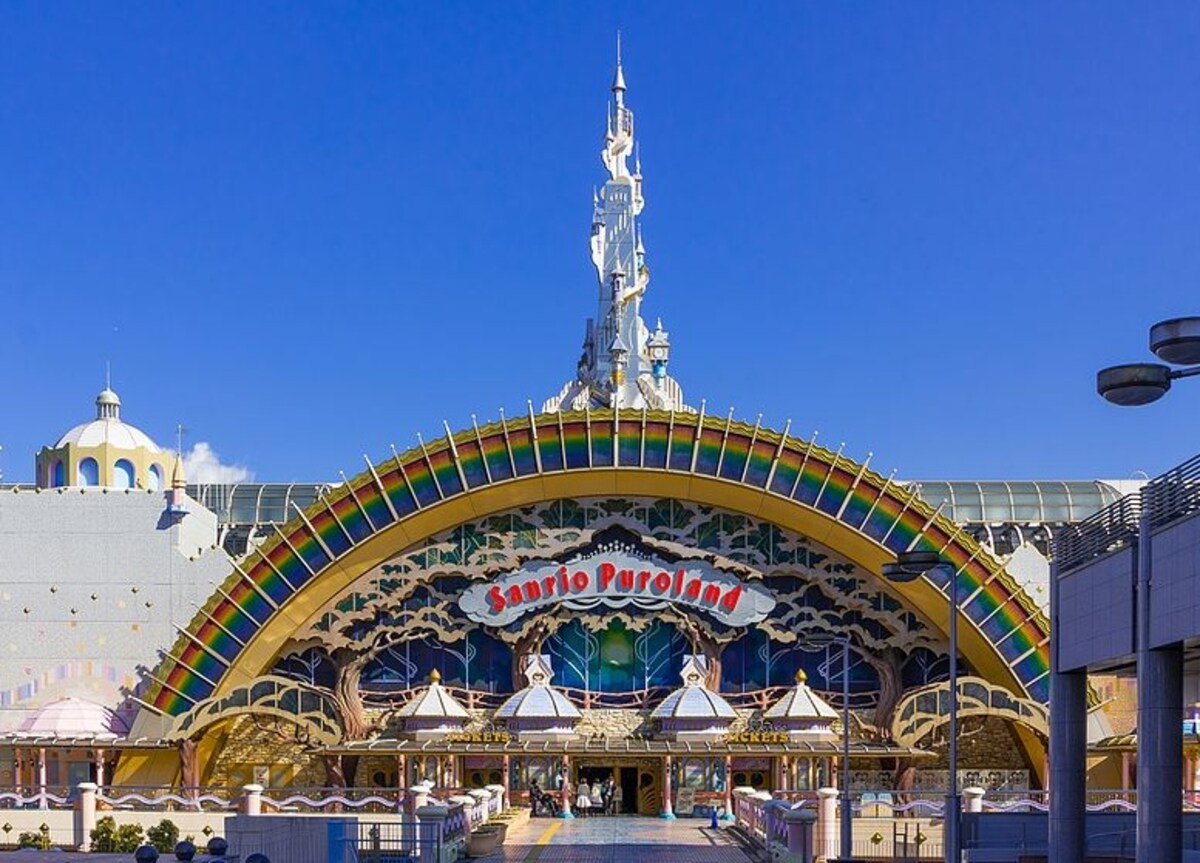 Sanrio Puroland is the magical land of all things Sanrio, in particular, Hello Kitty. In the kingdom of Kitty Chan, you'll find several attractions, including a My Melody ride, Gudetama Land, featuring the lazy little egg himself, and lots of shopping to keep all your kitty-girl friends happy. And when you need a pick-me-up, there's a café serving up all kinds of character-themed treats and drinks.

We were wondering how our American male YouTuber would react to all this cuteness...
To quote the man himself: "Hell yeah!" The citizens of Kitty Land truly put on an amazing show and Kraig captured it beautifully in 4K resolution.

Photo: Kraig Adams
Musashi Ninja Clan
If watching Kitty Chan and friends fighting baddies isn't enough action for you, then brush up on your ninja skills with help from the Musashi Ninja Clan. Located conveniently across from Tokyo Tower (and featured in our article on authentic-Japan experiences), guests will be treated to an awesome display of ninjitsu skills and can opt to try being a ninja or a samurai. Kraig even learns how to properly throw a shuriken, also called a ninja star.
VR Park Tokyo Shibuya
Finally, as we are in Tokyo, we couldn't end the trip without doing a bit of gaming. And Shibuya's VR Park Tokyo gave Kraig a chance to explore magical worlds using high tech virtual reality devices. With driving, action, horror and fighting games, there's surely something for everything.

As we wrapped up the tour, we felt good about sending our new friend Kraig out to explore Tokyo on his own. Now that he knows how to use an IC card for getting on a train—and where to stand while waiting for the said train—we're sure he'll figure out the rest quite easily. Also, he's got some cash and his accommodation is taken care of! He was ready to go out there and see the city while following his passions of running and trying some delicious coffee.

We're looking forward to Kraig's next Japan adventure! Until then, we'll keep watching the super vlog on repeat!