An 8-Day Journey Through the 'Rising Dragon'
Shinhotaka Ropeway (Gifu)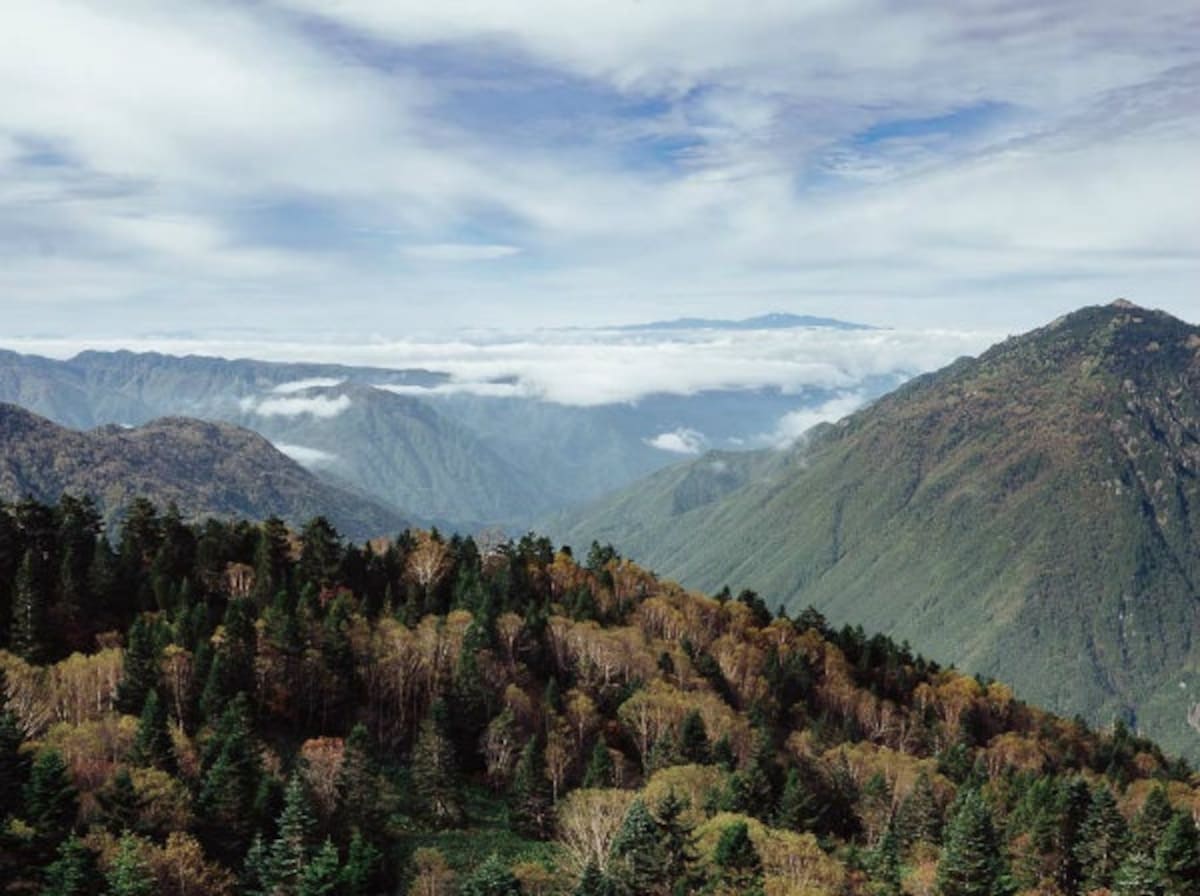 After a final dip in the outdoor onsen, we took to the slopes via the Shinhotaka Ropeway, located just a minute or so from the hotel. Boasting the only double-decker gondola of its type in Japan, through the wide windows you get a great view of Japan's Northern Alps. Though the ascent is tantalizingly brief, thankfully there is ample time to take everything in from the top station's observation deck, the views here getting a Michelin Green Guide two-star rating. And they are indeed magnificent, though you'll have a fight on your hands for the best selfie spots.
Should you have had the foresight to pack an extra towel, peeking onto the mountains there is an(other) outdoor onsen adjoining the visitor center. Hardly surprising—our guide informed us that the area has perhaps the largest number of outdoor onsen anywhere in Japan, somewhere over 700.
Mino Kabuki Museum Aioiza (Gifu)
In the afternoon, we enjoyed a guided tour of the Mino Kabuki Museum Aioiza. Though I had on one occasion attended a very polished kabuki production at the Kabuki-za theater in Ginza, Tokyo, in Gifu you get a "behind the scenes" look at what goes into putting on a local production. And behind the scenes we went, learning how the stage mechanisms operate, the tricks behind quick costume changes and the secrets of the performers' distinctive kumadori makeup. For the hardcore kabuki-head there is even an opportunity to get dressed and made up as a performer yourself, though learning how to cross your eyes in a suitably threatening manner will unfortunately take years of practice.

The museum itself is an homage to jikabuki, or local kabuki, for which family and community remain essential driving forces—fitting, since kabuki was always entertainment meant to be enjoyed by all, compared to the rather more stuffy and esoteric Noh theater.