Tour Reconstructed Kabukiza Without a Ticket
Kabukiza is considered the forefront kabuki theater in Japan, but many believe it's only accessible for kabuki lovers. However, after renovations, the theater has been turned into quite the spectacle itself. Even without a ticket you can enter the underground shopping zone, the roof terrace on the fifth floor or even visit the Kabukiza Gallery.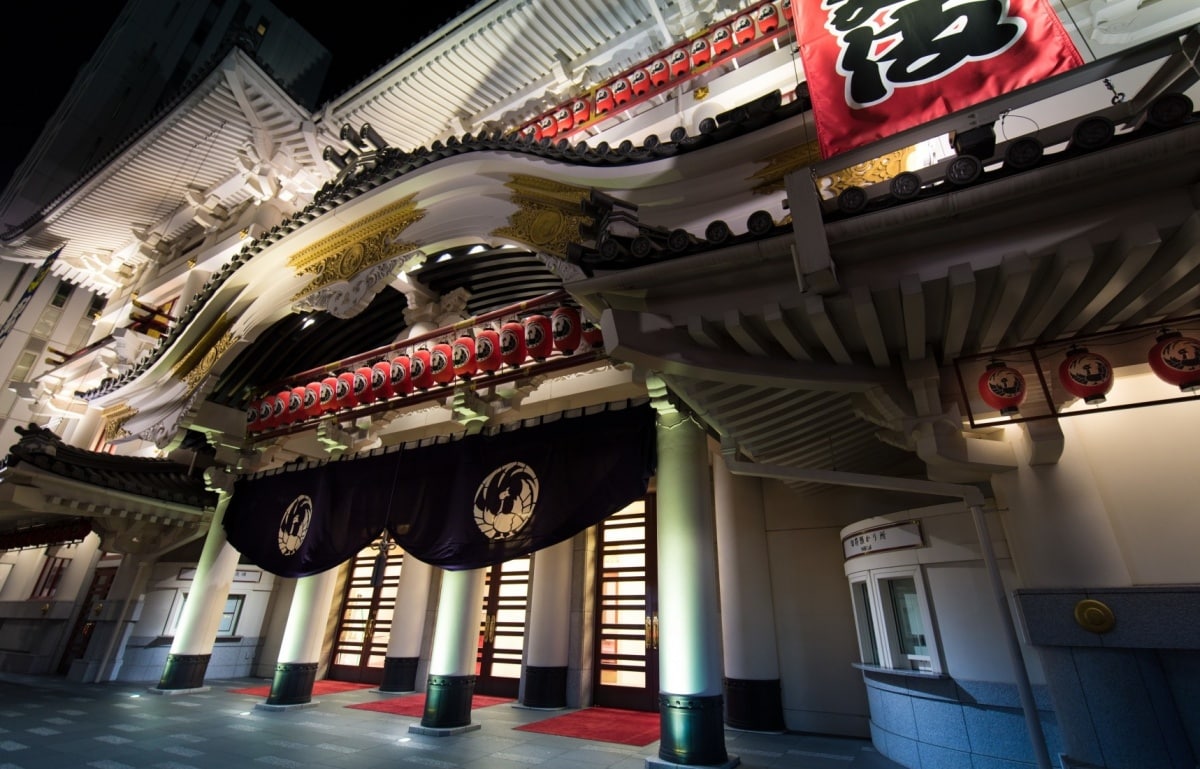 Kabukiza Theater officially reopened in April 2013. As many kabuki fans wanted to watch the plays in the newly reconstructed building, getting a ticket became a very hard task. However, there are several ways to enjoy the place even if you don't have a ticket.

Higashi Ginza Station's exit 2 is directly connected to the underground floor of the theater, but if you want to take a photo of the newly reconstructed building, use exit 4 instead, which will lead you to the opposite side of the street, where you will be able to take a photo of the entire majestic Kabukiza building. The street in front of the theater is quite busy and sometimes large trucks often block your shot, so you might only have one chance for a valuable photo.
To the right of Kabukiza's main entrance is the little Kabuki Inari Daimyojin shrine. In the past, Kabukiza was surrounded by a wall so ordinary people could not reach this shrine. But now it's located in a very prominent place and everyone can visit it freely.

At the beginning of each month, all the actors gather in front of the little shrine and say together "Senshu Banzai Oirikano," which is a prayer for success of the stage shows. Now, we also can pray before watching the great spectacle of kabuki.
There's a shopping area on B2 directly connected to Higashi Ginza Station's exit 2. On a rainy day, you can enter without getting wet.

Here, you can buy not only Kabukiza souvenirs, but also ice cream with traditional Kabuki-age rice crackers or freshly baked kintsuba Japanese confectionary. There's a convenience store, a café and restaurants, making this place ideal to visit while shopping in Ginza or to arrange a meeting with a friend.
There's a roof terrace on the fifth floor where you can see the Higashi Ginza area. The terrace is arranged like a garden with roof tiles commemorating the past history of Kabukiza. There are also monuments dedicated to past actors and a lot of other things to see.

In front of the garden is the Kabukiza Gallery (admission fee required). The gallery displays items related to kabuki and Japanese culture, so it's quite attractive for foreign visitors.

While enjoing the view of the Kabukiza roof, take the vermillion-lacquered Goemon stairs down to the fourth floor corridor called "Kabukiza's Memories," where you'll see an exhibition of the theater's past. You will be pleased to see little models of former Kabukiza buildings from centuries ago
There's a place called "Studio Alice Photo Room" on the fifth floor where you can rent a kimono or get white makeup, clothes and a wig to "become a kabuki actor." You can dress up as one of the typical roles like newly-married woman, town girl, young samurai or as characters from famous plays held in April and May.

If you choose the "Kabukiza visit commemoration" option, you'll get a photo taken in front of a typical stage background. The photo comes with a mat in just one minute, making this option quite enjoyable.