An 8-Day Journey Through the 'Rising Dragon'
Miyagawa Morning Market (Gifu)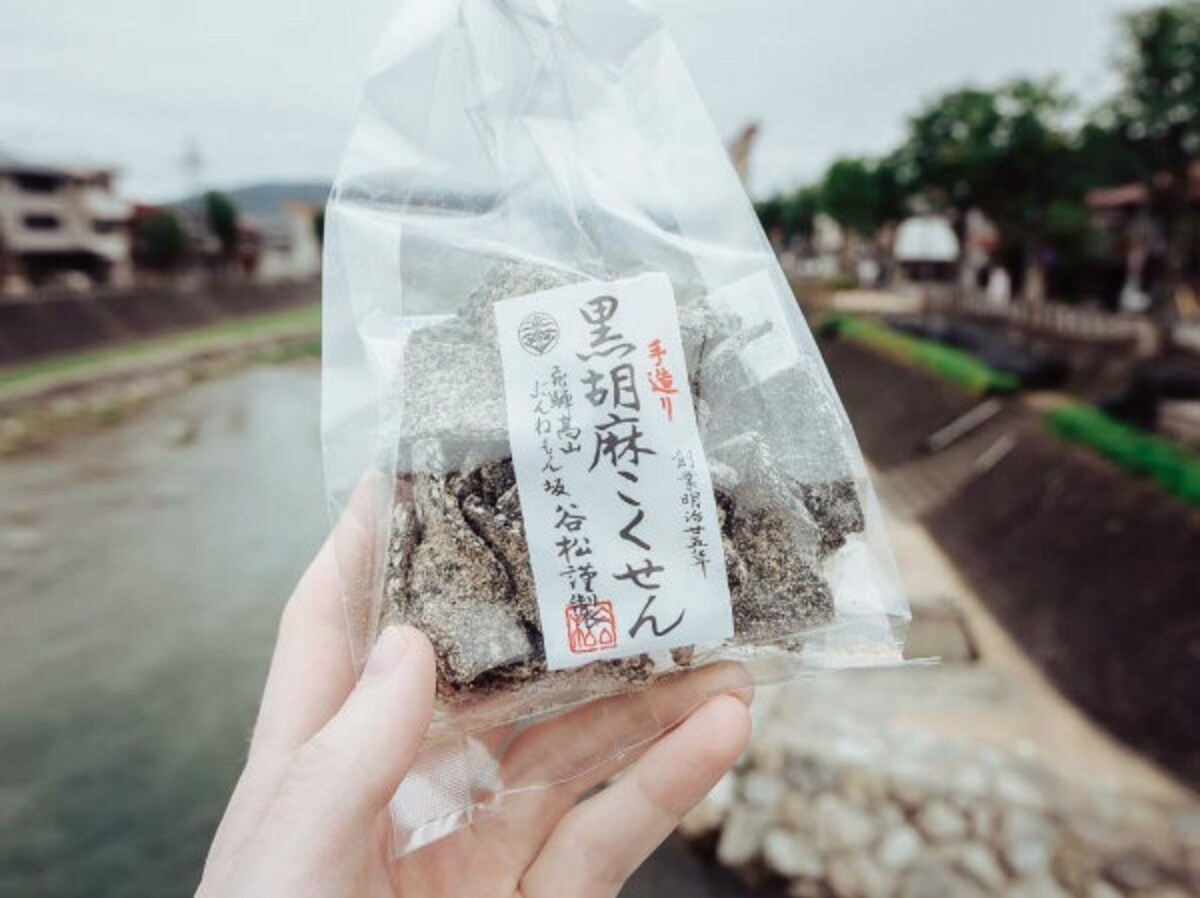 Reveling in the fresh morning air, we visited Miyagawa Morning Market, taking place daily on a stretch of the Miyagawa River. The atmosphere had mellowed somewhat from yesterday's festivities, but the sellers of various goods were still animated and seemingly keen for us to part with our money—as I cheerfully did on a number of occasions. My personal recommendations are of the Hida-exclusive sweet variety: sesame-flavored senbei and kokusen, what we would probably call rice crackers and "hardened" rice crackers. Be warned that the vendor of the latter, second-generation Tani-san, will also attempt to lure you in with an intricate guitar solo if the taster tubs aren't already tempting enough.
For something to keep as a souvenir (the rice crackers didn't last five minutes), there are crafts of all kinds, from hand-made wooden daruma heads to sarubobo baby monkey dolls—local icons of Gifu that charm despite their lack of any facial features. How's that for a poker face?
Shirakawa-go (Gifu)
Moving on, we took a trip to the iconic Shirakawa-go, famous for its traditional structures and thatched roofs. Though it seems at first to be a village ripped straight out of a picture book, people do actually live and work there. Indeed the residents seem to take a great deal of pride laboring with and for each other in the upkeep of the village, though the local government also provides significant subsides in the event of building repairs and the like.

Though I have been fortunate to visit Gokayama (a similar traditional village in nearby Toyama) in the wintertime, thatched roofs peeking out from under snow emanating their own kind of other-worldly charm, I learned early autumn is also a great time to appreciate the architecture in all its earthy wonder.
For those keen to see the inside of one of the buildings, such an experience is available in Kanda House, where you can peruse traditional farming tools as well as a nice elevated view of the surrounding village.

Despite the not-insignificant number of tourists milling around at this time of year, it was nonetheless a calming and captivating stroll around the village, and definitely a high point of the trip so far. Does it get a Robert seal of approval? Oh yes.