An 8-Day Journey Through the 'Rising Dragon'
Kamikochi (Nagano)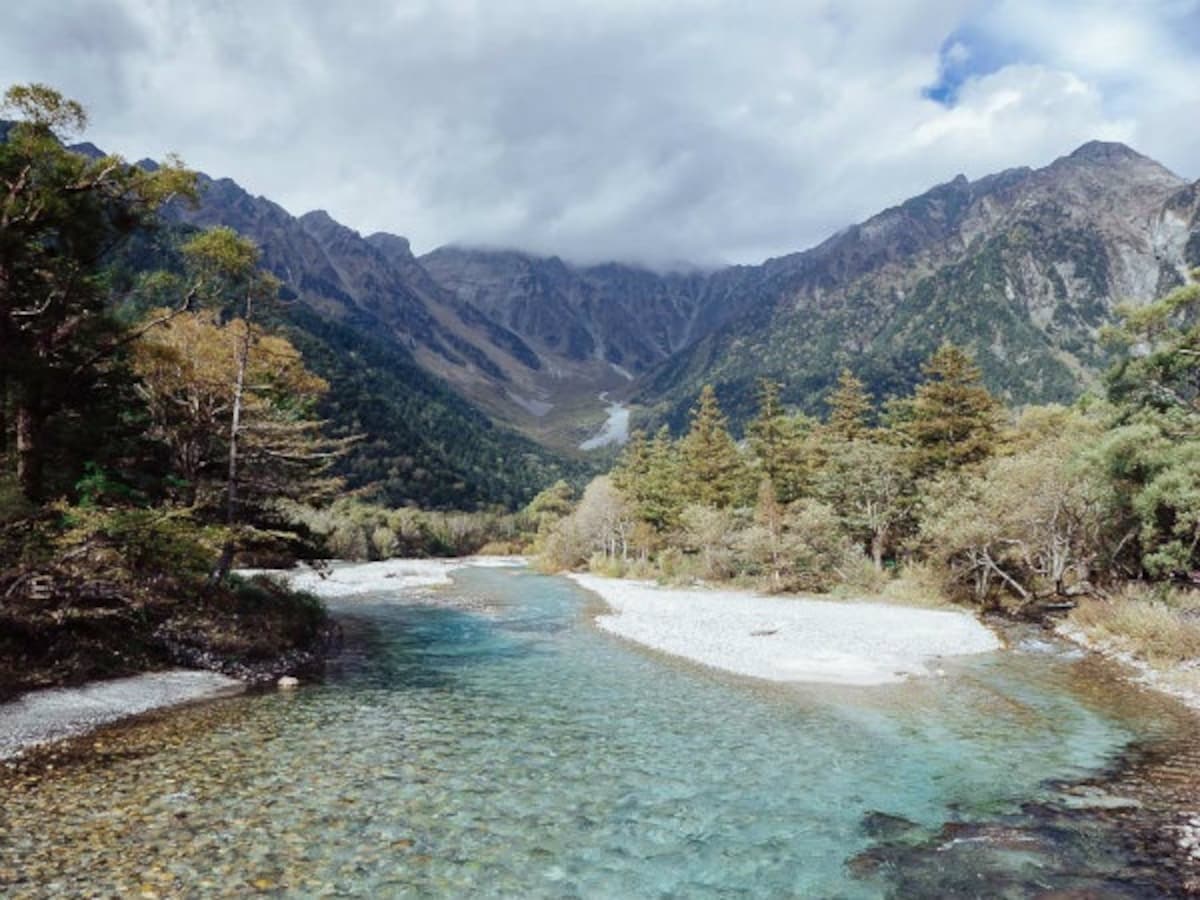 Today we took an un-urban diversion in the form of a walk around Kamikochi, a highland area in Chubu Sangaku National Park. I was informed it would be a "hike," but in reality it was far from strenuous—more a pleasant stroll through woodland, dotted with vantage points over vistas including the Shimizu River and Hotake mountain range. Indeed, most pleasant.

Although we were a little early to catch the changing leaves in their full glory, the landscape was nonetheless covered in a spectrum of warm hues, contrasting nicely with the pure blues and greens of the clear-flowing water. Along with a variety of fish, birds and the occasional monkey, it is a veritable nature-lover's feast for the eyes and camera lens—both of which I gleefully put to use.
Hirayu Grand Waterfall (Gifu)
And if that weren't enough to fill one up, nearby flows the famed Hirayu Grand Waterfall. Though it doesn't quite break any height records at 65 meters (213 ft), it nevertheless makes a wonderful photo spot framed by the reds and greens of the surrounding foliage. As with many waterfalls in Japan, it is also considered an important "power spot," a place for quiet reflection and wish-making.
Hotel Hotaka (Gifu)
For the night we stayed at Takayama City's Hotel Hotaka, renowned for the quality of its outdoor onsen (hot springs). And they did not disappoint, the soothing warmth of the water complimenting the evening chill most nicely.

Washed, refreshed and ready for dinner, our special autumnal course menu included a selection of sashimi, salted char fish, and a hotplate on which to fry our own Hida beef. For those in the know, Gifu's Hida beef ranks alongside Kobe or Matsuzaka as some of Japan's finest, with its deliciously fatty, melt-in-your-mouth flavor. The beef had, inexplicably, eluded my mouth until this moment of the trip, and I proceeded to make up for the delay with three glorious slices.