An 8-Day Journey Through the 'Rising Dragon'
Takayama Autumn Festival (Gifu)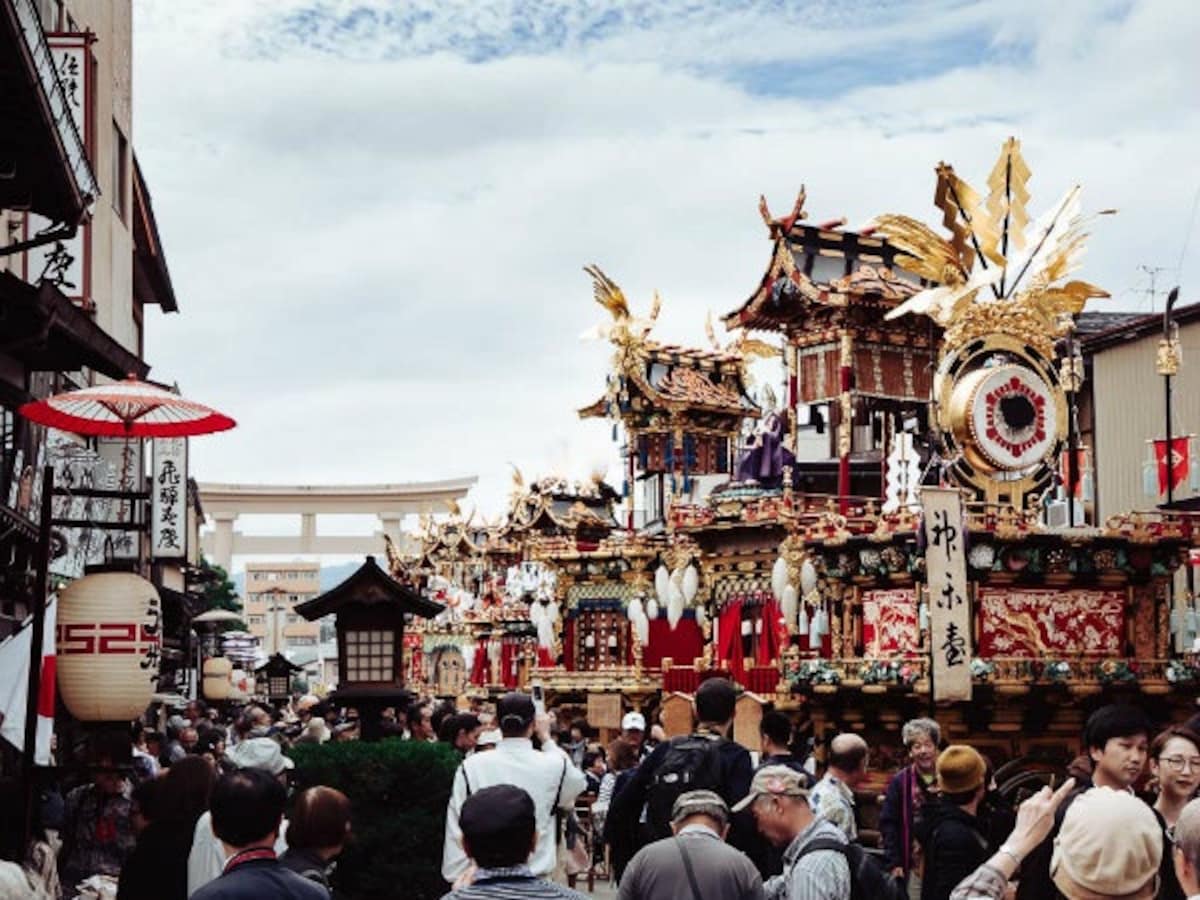 Today's activities centered around one of the highlights of the tour: the Takayama Autumn Festival. Though a relatively small castle town, the old streets of Takayama are flooded with sightseers every October 9 and 10, coming to see one of the top three most beautiful festivals across the whole of Japan. And it is indeed a spectacle. The main attractions are the ornately decorated yatai, for which the translation "float" does little justice in describing their intricate beauty (see the pictures, you'll know what I mean).
Atop a special one, named Hoteitai, a karakuri doll performance is held twice daily, really showing off what can be done with strings and a bit of elbow grease. There is certainly something mesmerizing about watching the mechanical puppets and their dances, the effect dampened only slightly when a hooded figure emerged, head bowed, to place a fallen puppet back on its swing.

The seriousness with which the performance is undertaken is tangible: I found out later I had been sitting next to the local governor, and there was even a TV crew filming the understandably nervous puppet master as he called up words of encouragement to his crew working in the wings above.
Following this spectacle we spent an afternoon wandering the old town, essentially eating as much as possible while following the yatai parade and enjoying the olde-world atmosphere, well preserved to the smallest detail. And, as I noticed many times on this trip, a strong sense of community hung plain in the air for all to see. It seemed everyone was chipping in—young and old, male and female, dragon-head-wearing and non-dragon-head-wearing. Though the younger townspeople were clearly becoming exhausted as the festivities continued, it was uplifting to be part of a time-honored event that is so clearly by the people, for the people, and not simply a hollow shell for tourists.