Takayama Autumn Festival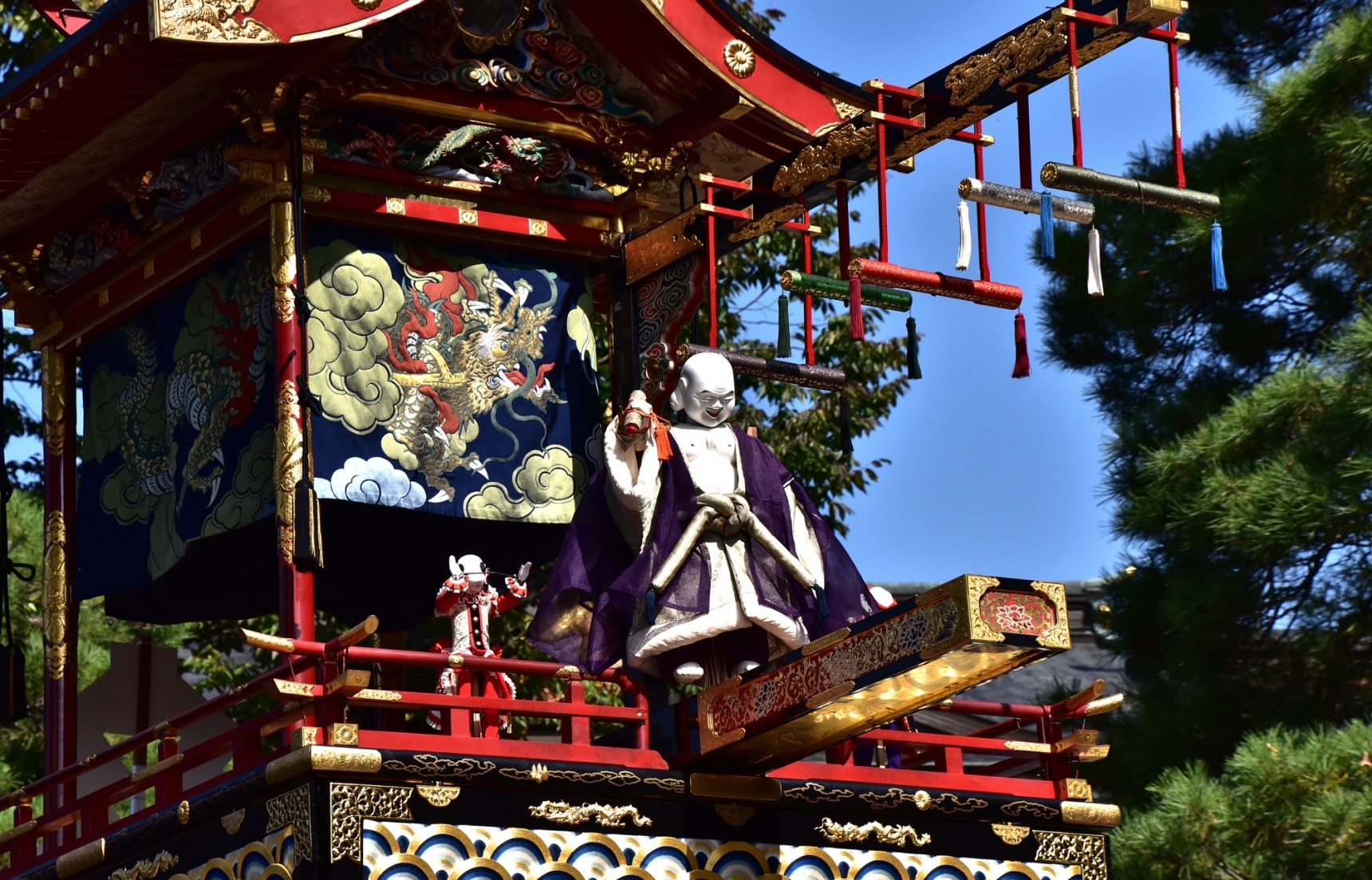 Along with Kyoto's Gion Matsuri and the Chichibu Yomatsuri in Saitama, the Takayama Festival rounds off the three largest festivals of Japan. Held in the picturesque castle town of Hida Takayama in the mountains of central Japan in Gifu Prefecture, visitors can expect to be wowed by history, culture and craftsmanship every year in early October.
History of the Festival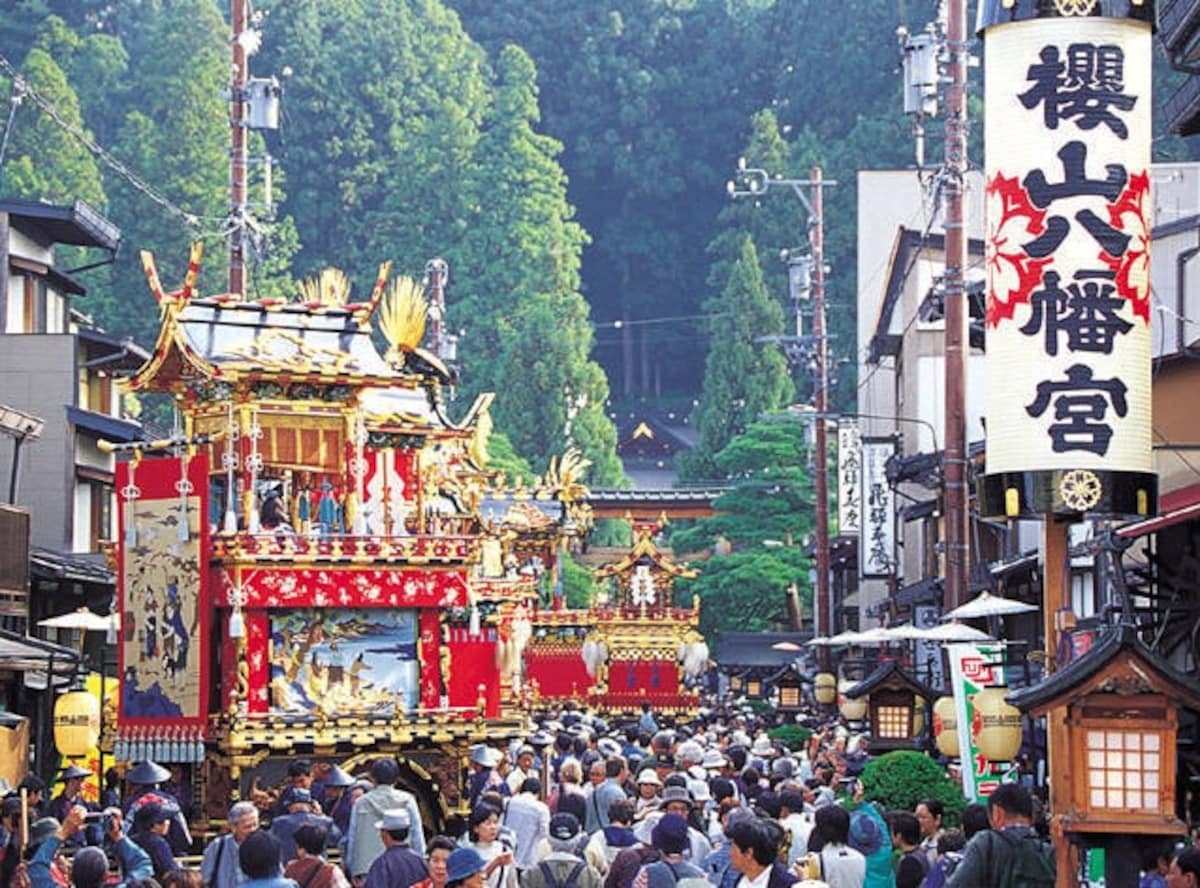 The Takayama Autumn Festival has been celebrated now for around 400 years. It's believed to have started between the 16th and 17th centuries and is held every year on October 9 and 10. The festival, locally known as the Hachiman Festival in honor of the divine protector of Japan, Hachiman, is centered on Sakurayama Hachiman Shrine in the northern part of Takayama City. It signifies the arrival of autumn to the Hida area after the long hot summer and prompts the locals to start their winter preparations. It joins Kyoto's Gion Matsuri and the Chichibu Yomatsuri in Saitama, as the three largest festivals of Japan.
Local Pride: Festival Floats
The festival showcases spectacular floats that date from the 17th century. The floats feature intricate carvings of gilded wood and elaborate designs, with each one representing a specific district of Takayama. Local master craftsmen, noted since ancient times for their exceptional carpentry, created the antique floats, which are the pride and joy of the townsfolk. Their beauty is so renowned that they're often described as "mobile Yomeimon" after the renowned Yomeimon Gate of Nikko Toshogu Shrine.

The floats are kept in tall storehouses around the old town with each storeroom meticulously labeled and containing the history of every individual float. Some are also exhibited in the Yatai Kaikan (Festival Floats Exhibition Hall), which can be visited year-round. The floats are displayed on the streets of Takayama on both festival days from 9 a.m. to 4 p.m..
'Karakuri' Doll Performances
Several of the gorgeous festival floats are topped with mechanical marionette puppets called karakuri ningyo (mechanized dolls). These sophisticated dolls can move and dance and are yet another showcase of the brilliance of Hida Takayama craftsmen. Operated by strings and push rods from within the floats, they're able to perform gestures, turns and other intricate lifelike movements. Many people consider them to be the true stars of the festival. Karakuri doll performances are held from 12 p.m. and 3 p.m. on October 9, and from 11 a.m. and 1 p.m. on October 10.
'Yomatsuri:' The Evening Festival
Many consider the yomatsuri evening festival, held on the first day (October 9), to be the highlight of the Takayama Autumn Festival. The floats are lined up just before dusk and lit with traditional lanterns called chochin. The locals dress up in traditional kimono or hakama (loose, pleated trousers) and proudly escort the floats on a tour of the streets in the old part of town for two to three hours.