Fresh Accumulation at Japan's Top Snow Site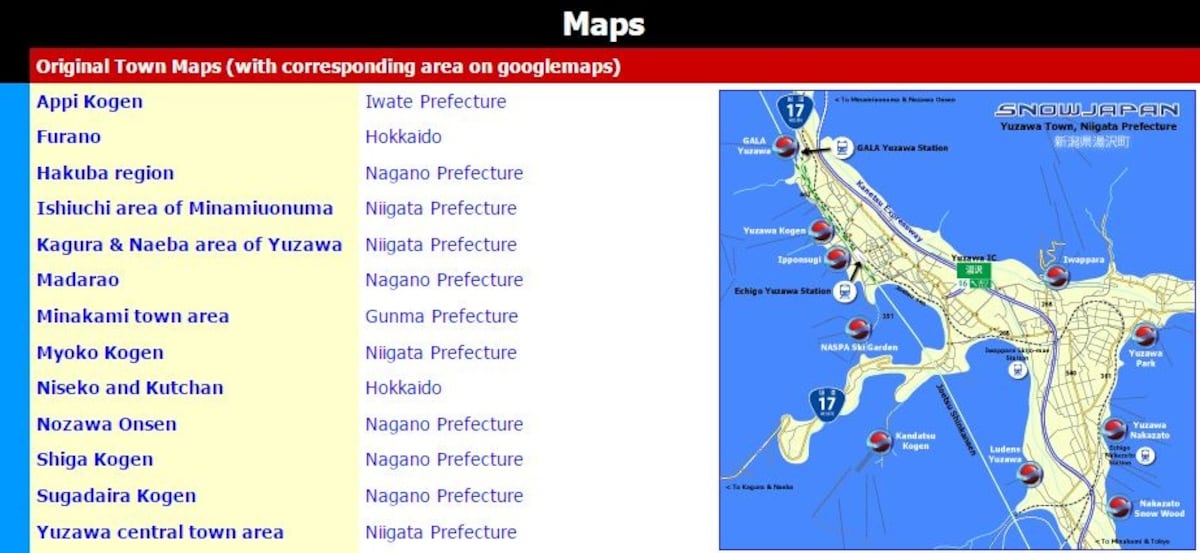 The mammoth snow site is greeting the 2015/2016 season with a sprawling travel section upgrade. In true SnowJapan form, it includes access guides from multiple starting points and using various means of transportation, incredibly detailed and complete regional maps, and overall tourist guides for all of Japan's major snow zones.

As site founder and Niigata snow country resident Andrew Lea explains, "This new section has taken a huge amount of effort. We started working on it back in December 2014. SnowJapan has definitely been lacking in detailed travel information until now, and I have always wanted to do something properly. So I am happy that we have been able to put this together this year."
What's next for Lea and the SnowJapan team?

"We intend to add further guides for other regions to this new section. Over the next few months, we will be going through our database of over 500 ski and snowboard hills around Japan and updating information for the coming season. By the time we've got that done, our daily reporting will probably be starting. Hopefully we'll be able to sneak in a bit of recharge time before then!"

Meanwhile, the rest of us are free to hit Japan's incredible powder a little more softly thanks to SnowJapan's back-breaking effort.