8 Incredible Snow Scenes in Japan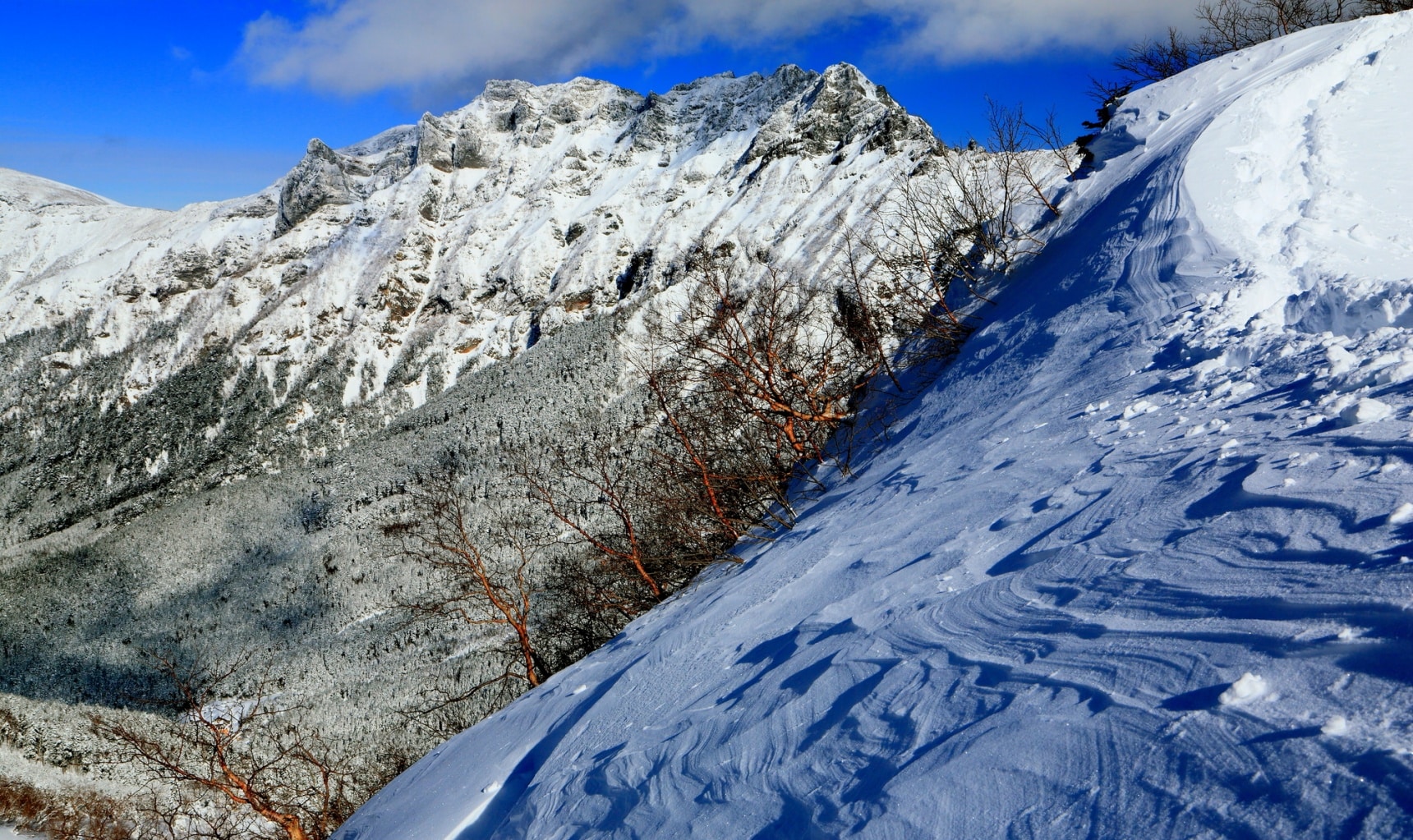 8. Kinkakuji in Winter (Kyoto)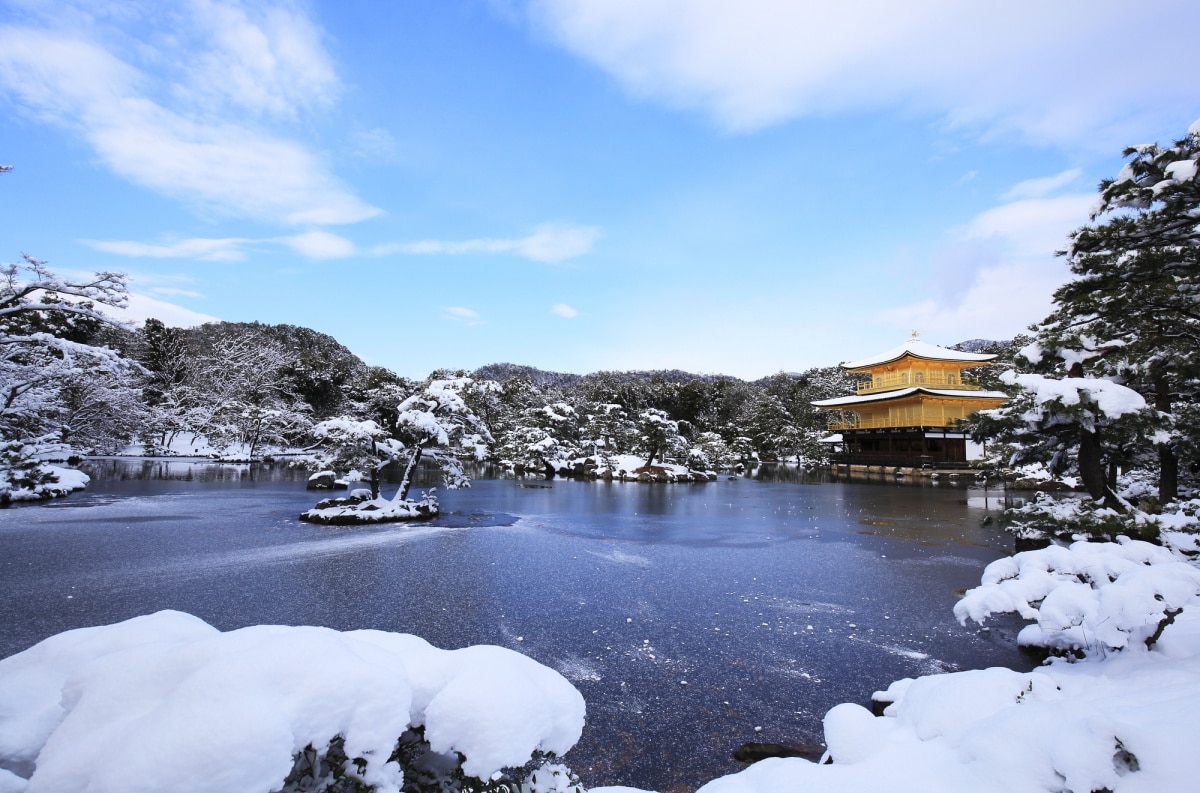 Kinkaku-ji, Kyoto's Golden Temple, is covered in a thin layer of real gold that glimmers in the summer sun. And in winter, it's occasionally covered in a veil of white snow, offering its lucky visitors a rare glimpse at a hidden side of its beauty.
7. Snow Walls (Toyama)
In Toyama Prefecture you can find the highest snow walls in Japan! Accumulated throughout the winter, these great Japanese walls of snow tower above the passing cars and people. Along the route you can also find 1,000 year-old-pine trees formed in the Northern Japan Alps.
6. Snow Monkeys (Nagano)
Welcome to Hell Valley—known in Japanese as Jigoku-dani! Steam fills the air in this strange, otherworldly image of the other side, where the figures of Japanese monkeys fill natural hot springs like tiny humans! But this place is also beautiful: Pristine white snow surrounds the hot hot springs, or onsen, and the monkeys, known as snow monkeys, are generally friendly, gentle, lazy friends.
5. Icicles of Misotsuchi (Saitama)
When winter comes to Chichibu in Saitama, a very special event occurs! As the water in the waterfalls turns from a rush to a trickle when the temperature drops, magical winter-white icicles form. However, differing from ordinary icicles, the Icicles of Misotsuchi (also known as the Misotsuchi-no-tsurara Icicles) can be seen illuminated with colors of red and blue.
4. Ginzan Onsen (Yamagata)
Yamagata offers another of Japan's winter treasures in the form of Ginzan Onsen, so named due to the area's former silver mining industry. Japanese people have enjoyed this spot for recreation for centuries, captivated by the picturesque wooden buildings that line its river. In winter, the area is transformed into the perfect setting for a tradition Christmas card, and a must-see location!
3. Rice Terraces in Tokamachi (Niigata)
Tokamachi in Niigata is a town with beautiful scenery no matter the season. Yet in winter, the water in the rice terraces is surrounded by snow, creating wonderful imagery. Off in the surrounding woods and forests, the breath of nature seems to almost exhale from the wilderness in the form of a mesmerizing misty fog.
2. Sea Ice (Hokkaido)
The seas around Hokkaido are home to more of winter's passing wonders! Plunged into double-digit negative temperatures, the area is home to plentiful sea ice, and cruise tours sail out to greet the seasonal spectacle. Cutting through the ice sheets, there's even a chance of catching a lucky glimpse of animals that may have hitched a ride on these free-floating ferries!
1. Diamond Dust (Hokkaido)
"Diamond dust" is a natural phenomenon that can only be seen in Hokkaido's winter months. Usually occurring in places where temperatures have dipped below -15 degrees Celsius (5°F), water vapor in the air freezes and falls to the ground as the sun sparkles on the snowflakes. This creates the  image of glittering jewels, known in both English and Japanese as diamond dust. Asahikawa and Furano are some good spots to see it!