Hell Valley is Monkey Heaven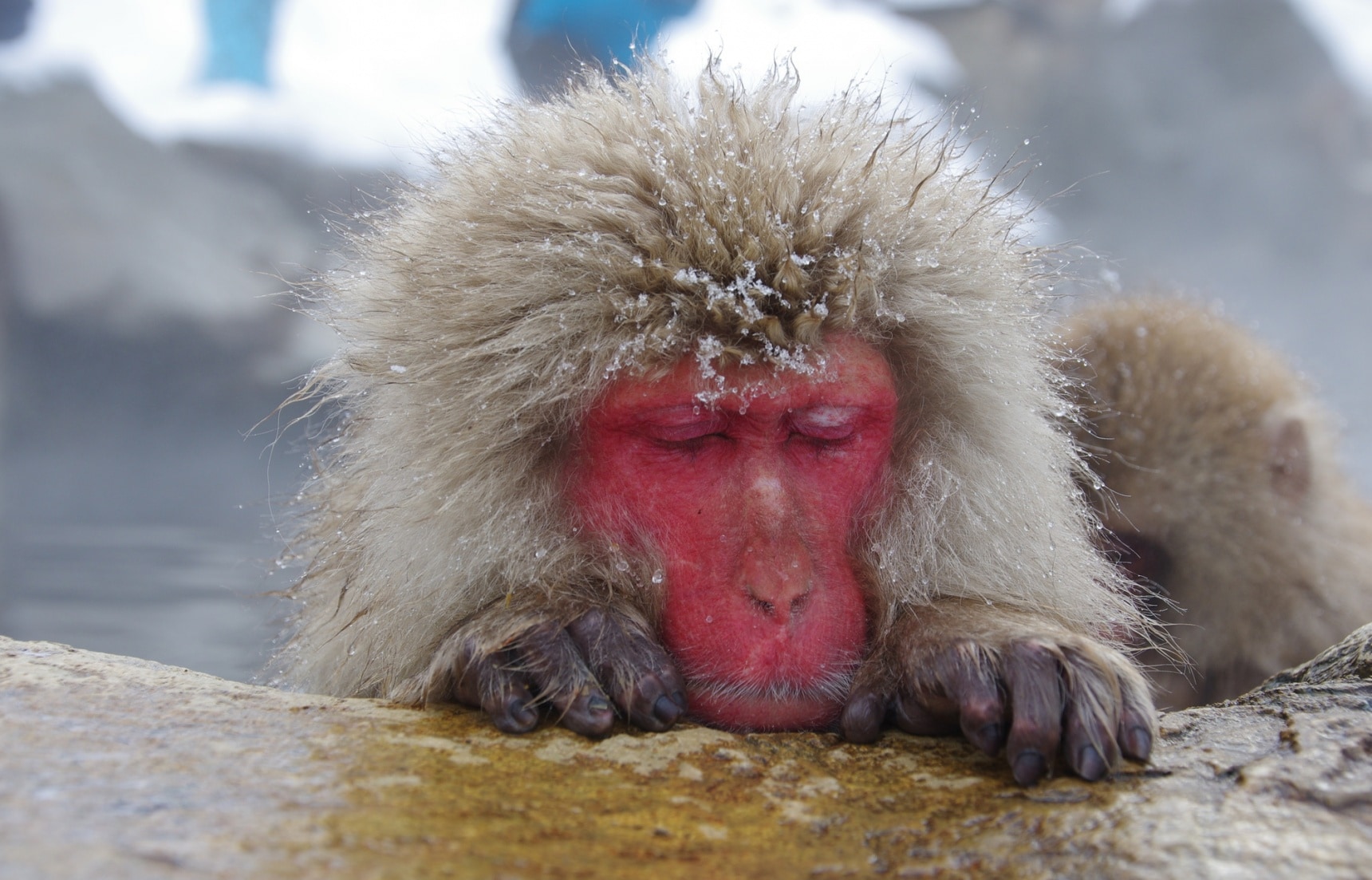 Deep in a snow-covered mountain valley nestled in the Japanese Alps, a natural hot spring bubbles out of the earth, enshrouded in curtains of thick steam. It offers a tempting respite from the wintry air. This particular outdoor bath is for the monkeys that flock to the spot, where the 40°C (104°C) water lulls them into a relaxed stupor.
Monkey Mania
The Jigokudani Yaen-koen is world famous for its bathing Japanese macaques, who come to the springs to escape the icy temperatures of Nagano's snowbound winter months. While winter is the best time to visit, guests are welcome to the park to observe the monkeys year-round.
Yudanaka & Shibu Onsen
We couldn't recommend that you share the baths with the monkeys, but do visit one of the traditional bathhouses in nearby Yudanaka or Shibu Onsen. Both of these towns have histories stretching back more than 1,300 years ago, with even the famed 16th-century warlord Takeda Shingen said to have relied on Shibu Onsen's springs to ease his men's battle wounds.
Ski Monkeys
If you're coming from Tokyo, the quickest way to access the area is via the Hokuriku Shinkansen to Nagano station. From there, hop on the Nagano Dentetsu line, alighting at Yudanaka Station. At Yodonaka you can catch a taxi to the park or hike 30 minutes to enjoy the fresh, crisp air.

For skiers and snowboarders, Jigokudani Yaen-koen is just a 20-minute drive from many of the 21 resorts that make up the Shiga Kogen ski area, and full day tours can be booked from Hakuba as well.