20 Meters of Snow in Toyama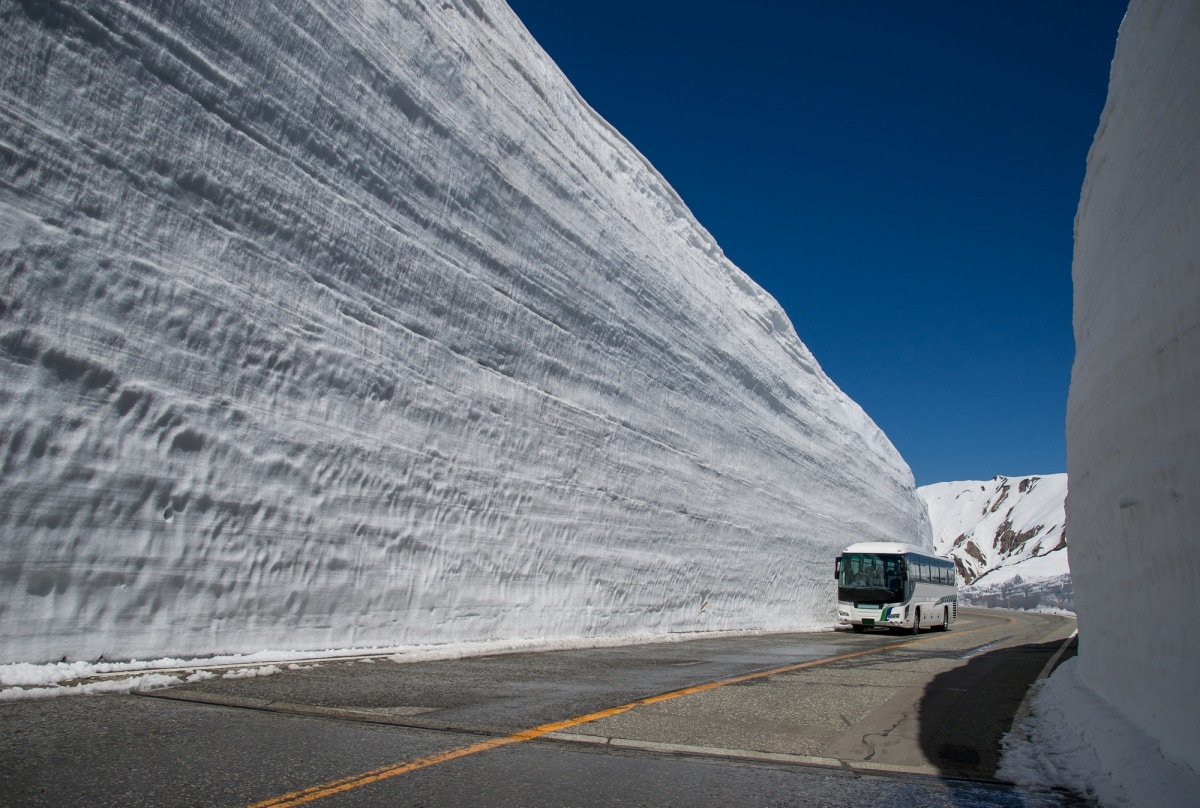 The Tateyama Kurobe Alpine Route winds across the Hida Mountains (also called the Northern Alps) between Toyama Prefecture and Nagano. Along this trail lie virgin forests with massive trees 1,000 years old; a vast wetland region 2,000 meters (6,500 ft) above sea level; Shomyo Falls, Japan's tallest waterfall at 350 meters (1,148 ft); Jigokudani, a valley emitting plumes of volcanic gas and vapor; and Japan's only glacier formation.

Located at 2,450 meters (8,038 ft) above sea level, the largest waypoint on the trail is Murodo Plain, where a towering wall of snow is formed every spring.

Murodo Plain receives some of the heaviest snowfall on the planet, with accumulations reaching as high as 20 meters (66 ft)—equivalent to a seven-story building. Come spring, GPS-equipped, 30-ton snow cutters—affectionately dubbed Kumataro and Kuma-o—painstakingly carve through the accumulation so buses can ply the route. This creates two towering walls on either side of the road, a phenomenon known as the Snow Wall, or Yuki-no-Otani. A 500-meter (550-yd) course runs between the highest section of the walls, which can be strolled on foot or traversed by bus.

The March, 2015 connection of the Hokuriku Shinkansen bullet train to Toyama City put the prefectural capital just two-and-a-half hours away from Tokyo, offering easier-than-ever access to Toyama Prefecture's premier tourist spot. The route generally opens in the latter half of April, with snow remaining as late as the end of June.