Kumamon Invites You to The Perfect Weekend in Kumamoto City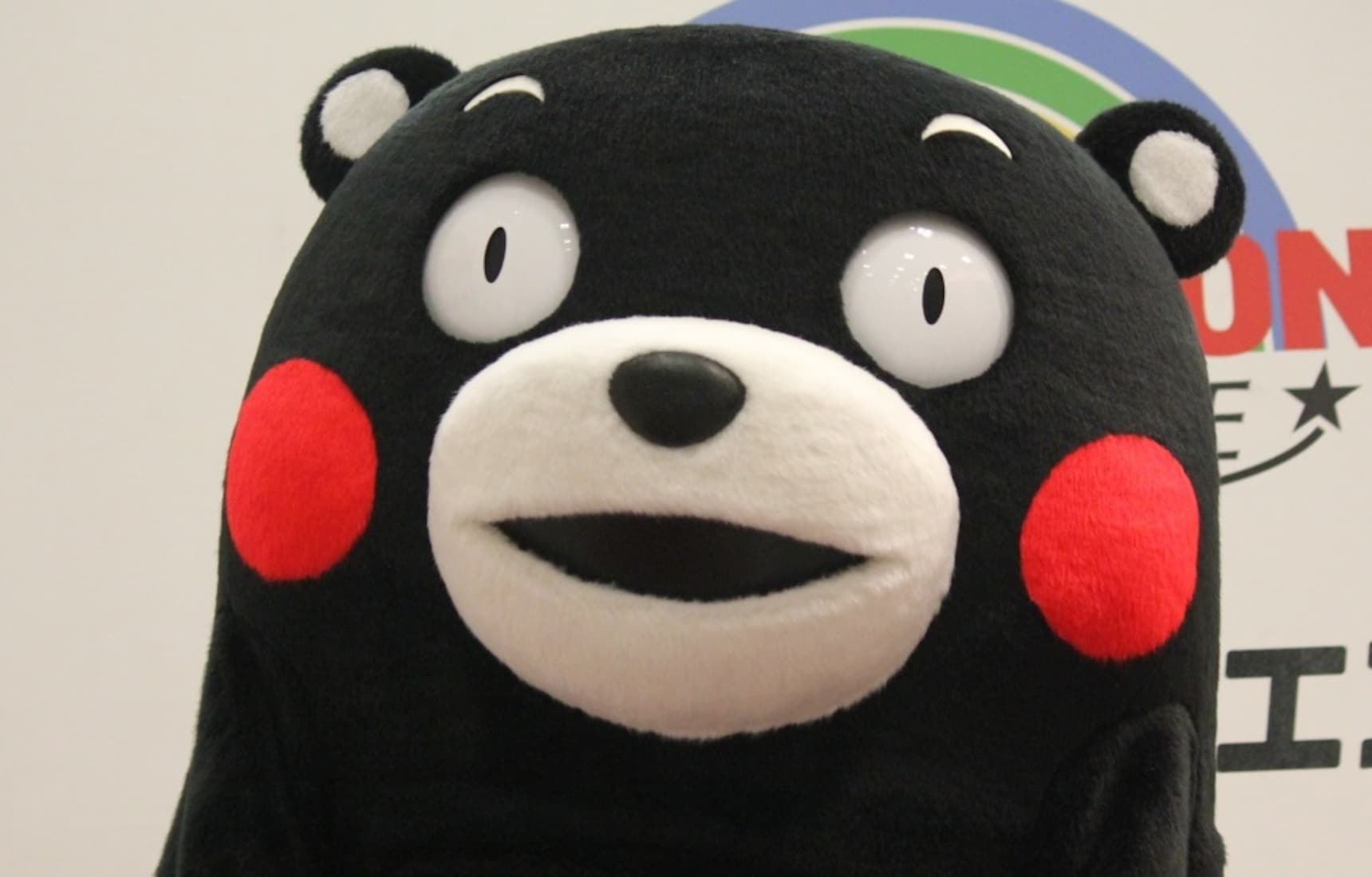 Kumamoto, one of the largest cities in Kyushu, is home to some 700,000 people (and one famous character, Kumamon). It is a castle town that saw some of the final battles between samurai and government forces in the 1870s (inspiring the 2003 Hollywood film, The Last Samurai). Noam Katz joined forces with Kumamon for this itinerary.
Saturday, 9:00 am: The best view in town from Kumamoto Castle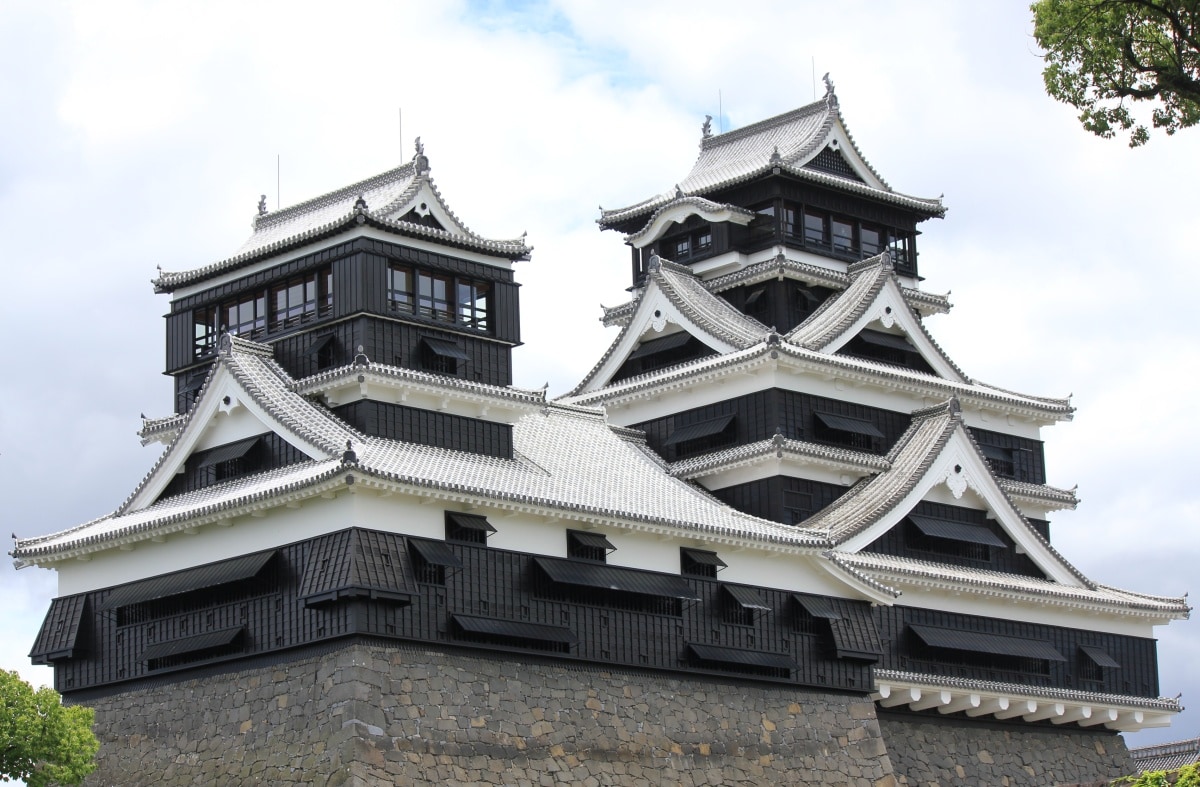 Arguably the city's most prominent landmark, any visit to Kumamoto must include Kumamoto castle—one of Japan's most outstanding fortifications. Much of it burned down in an 1877 battle between some of Japan's last samurai and the new Meiji government, and the castle also suffered damage from a 2016 earthquake. But while the castle keep is a concrete reconstruction, a number of original structures from the early 1600s remain, and have been designated Important Cultural Properties.
The tree-lined castle complex is large, so allow enough time to appreciate not only the best view in the city from the six-story tower, but also visits to the other watchtowers and impressive stone walls. Just outside the walls, the Sakura-no-Baba Josaien area is a worth a visit to enjoy regular performances by dancers dressed as samurai, or simply to pick up souvenirs in the surrounding stores.
12:00 pm: Dine on a Kumamoto specialty at Kourantei
Kyushu's close proximity to the Asian continent meant a long history of interaction with Japan's Korean and Chinese neighbors. Such international exchange influenced many facets of life in Kyushu—including food—which is very evident at the landmark restaurant Kourantei. This Chinese-style restaurant serves up a local Kumamoto specialty called taipien that was originally created by Chinese merchants from Fujian in 1900.

Similar to Nagasaki's champon dish, taipien is essentially vermicelli noodles that are topped with a fried boiled egg, as well as an assortment of vegetables, seafood and sliced pork. The rich broth made with chicken and pork bone offers plenty of flavor, but does not overpower the taste. You'll have a hard time finding taipien outside of Kumamoto, so make sure to try it while you're in town.
1:30 pm: Pass through Shimotori Arcade and the nearby Lafcadio Hearn house
The Shimotori Shopping Arcade is a prominent part of downtown Kumamoto—so much so that we'll be spending the rest of the day here. Shops, cafes, bars, izakaya, restaurants, and hotels flank this 511-meter long shopping street, and it's a great place for people-watching and experiencing what modern Kumamoto is all about.

A short side-street from Shimotori leads to the old Japanese home of Lafcadio Hearn (1850--1904). This Irish-Greek writer (also known as Koizumi Yakumo) was one of the first Westerners to settle in Japan, and he was responsible for introducing much of the country's customs and culture to a curious Western audience. Hearn lived in many places around Japan, and held a teaching position during his stay in Kumamoto City.
The Japanese-style house where he lived from 1891-1894 is also where he authored Glimpses of Unfamiliar Japan, a collection of travel sketches that was his first book about Japan. A visit here will neither take long nor cost admission, but will provide a glimpse into Kumamoto's past. It is a nice contrast to the modern world just beyond the residence's humble bamboo fence.
3:00 pm: Meet Kumamon, the city's mascot
While in town, you're almost guaranteed to see Kumamon, one of Japan's best-known yuru kyara. This wide-eyed, red-cheeked cute yet somewhat mischievous bear character is Kumamoto Prefecture's official mascot.
Kumamon Square, located inside the Tsuruya department store's East Wing building, is home to Kumamon's "office." As the so-called "sales manager" of Kumamoto, Kumamon keeps a busy schedule, which may be why he was away from his desk, allowing me to spend a few moments acting in his stead (see photo below). But he does make scheduled appearances at Kumamon Square's small stage. Of course, there are plenty of amusing Kumamon knick-knacks for sale that make great small gifts.
5:30 pm: Dinner at Suganoya
Beat the dinner crowd by heading over on the early side to Suganoya's Ginza Street Store, which is just a few blocks from Shimotori. This restaurant is one of the best places to try another of Kumamoto's traditional foods: horse meat. Suganoya specializes in fresh, high quality, carefully prepared horse meat, serving it in a variety of ways from raw basashi style to thin slices for shabu-shabu or thicker cuts for grilling.

When I first came to Japan, horse meat—and especially raw horse meat—was not my first choice for protein. If you're of a similar mind, come with an open mind and let Suganoya's chefs win you over. The thin slices of basashi are low in fat and carry a clean umami flavor, while small portions of ginger or wasabi as well as soy sauce for dipping enhance the taste and make this a very palatable option.
Sunday, 10:00 am: Ride the streetcar to Suizenji Jojuen Garden
Assuming your hotel is in the city center near the castle, hop on one of Kumamoto's streetcars for an inexpensive, scenic 30-minute ride over to Suizenji Jojuen Garden. This Japanese-style garden was built in the 17th century by the Hosokawa clan, who ruled the Kumamoto area for 500 centuries until the daimyo system was eliminated in the Meiji era (1868-1912). The garden features some rather unique topography, including a small, grass-covered model of Mt. Fuji!
After strolling around the premises and the large central pond (look out for the softshell turtles inside), enjoy the view with a cup of green tea at Kokindenju no Ma, a 400-year-old thatched roof structure. If time permits, literature fans may want to add on a brief visit to a residence just outside the grounds that was occupied by Soseki Natsume, a famous Japanese author who also lived in Kumamoto.
12:30 pm: Japanese-style cuisine at Matsuya Honkan Solo
By this time, you've probably worked up an appetite. Fortunately, you need not venture far from Suizenji Jojuen Garden to find delicious Japanese cuisine. Upscale Japanese inn Matsuya Honkan lies just outside the garden, and their Solo restaurant across the street offers set meals with an assortment of dishes produced with the same quality ingredients as the food used in the inn. Enjoy the stylish and modern yet subdued and casual interior décor as you savor fresh sashimi, crispy tempura, and the rich umami taste of miso soup and chawanmushi, a popular egg-custard dish.
2:30 pm: Walk around Shin-Machi, then sip coffee at Nagasaki Jiro Café
After lunch, ride the streetcar back towards the city center and disembark at the Shinmachi stop. There are a number of historic Edo-period structures in this district, including an old miso brewery that is still continuing its craft today, and even Meiji-period buildings like the Nagasaki Jiro Bookstore.
This nationally registered Tangible Cultural Property harkens back to 1874, and is full of historic ambience. Literary greats Natsume Soseki and Koizumi Yakumo once visited the bookstore, which now occupies the first floor of the building. Head upstairs to Nagasaki Jiro Café on the second floor and rest your legs with a warm cup of coffee or tea while watching the streetcars down below.
4:00 pm: Try your hand at making karashi renkon
Karashi renkon is a rather unique local specialty of Kumamoto with some 350 years of history. It's made by stuffing the openings in renkon (lotus root) with a mixture of karashi (Japanese hot mustard) and miso. The root is then covered with batter made from egg yolk and flour, and fried. As fried foods go, this is a particularly healthy option! According to legend, the lord of the castle town would eat this whenever he was sick, helping him make a quick recovery.
You'll find karashi renkon sold around town, and it's a particular favorite in the local izayaka or Japanese gastropubs. I agree with the locals that it goes well with shochu and other alcoholic beverages. But it's also relatively easy and fun to make, which you can do in Shinmachi at Murakami Karashi Renkon Ten. The place is a small, family-run business, though, so make a reservation at least a day in advance to ensure that they can accommodate your visit.

And so ends my insider's weekend itinerary for visitors to Kumamoto. Hope you enjoyed your stay!
Getting There
Coming from mainland Honshu, most visitors will probably reach Kumamoto via air or train. Coming from the Tokyo area, JAL, ANA, Solaseed Air and Jetstar Japan serve Kumamoto Airport, which is about a 50-minute bus ride from the city center, while JAL and ANA also offer flights from Osaka. The convenient Kyushu Shinkansen stops at JR Kumamoto Station, from which frequent trams run to the city center.