The Perfect Weekend on the Yokohama Waterfront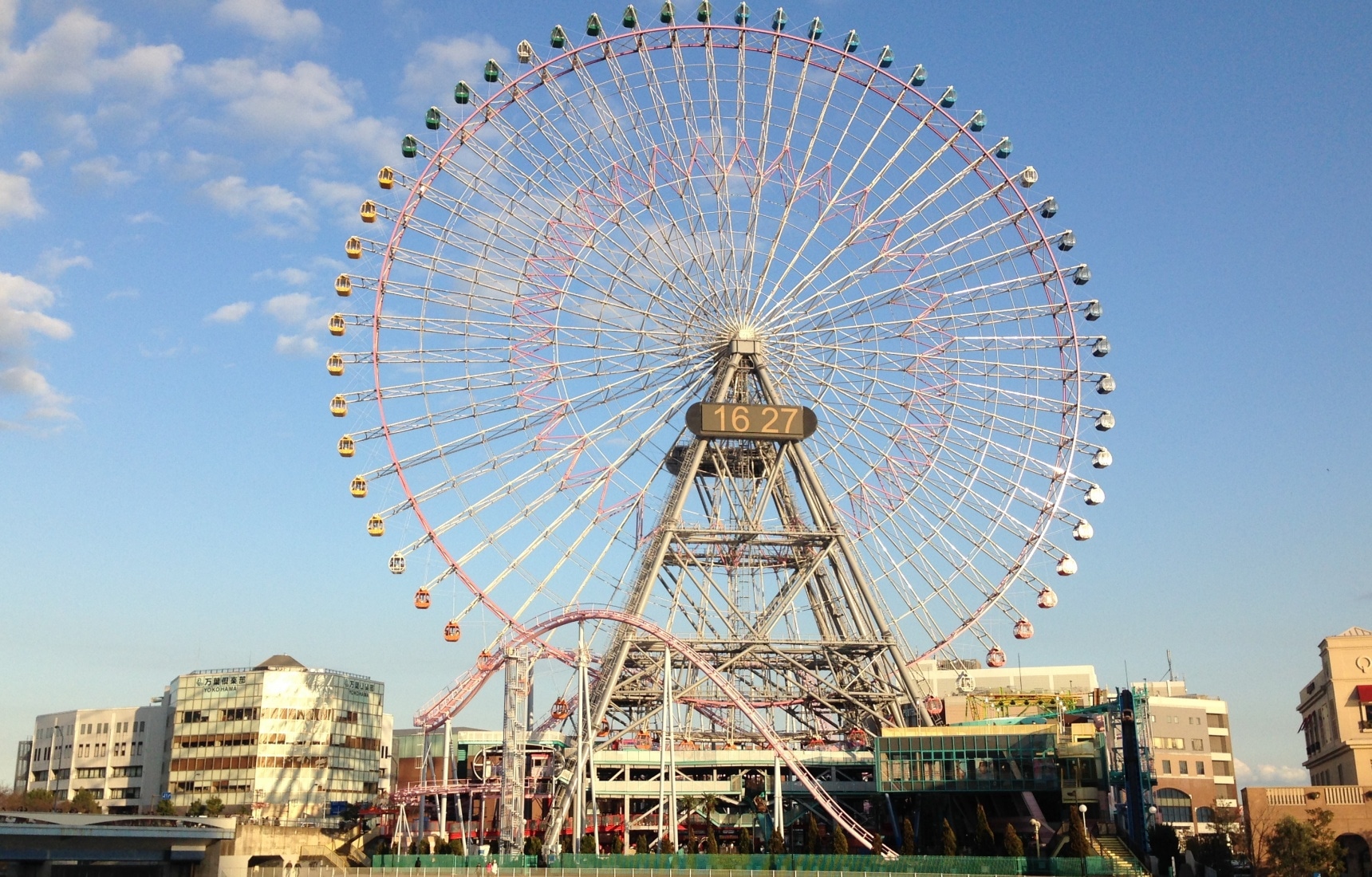 Just 30 kilometers south of Tokyo, Yokohama is the capital and cultural heart of Kanagawa Prefecture. It is a sprawling metropolis with a rich and influential history as Japan's first foreign port. The city became a melting pot shaped by Western and Chinese cultures. Here's my recommendations for the perfect weekend in Japan's second biggest city!
Day 1 - 12:00PM: Lunch at Codie's Burgers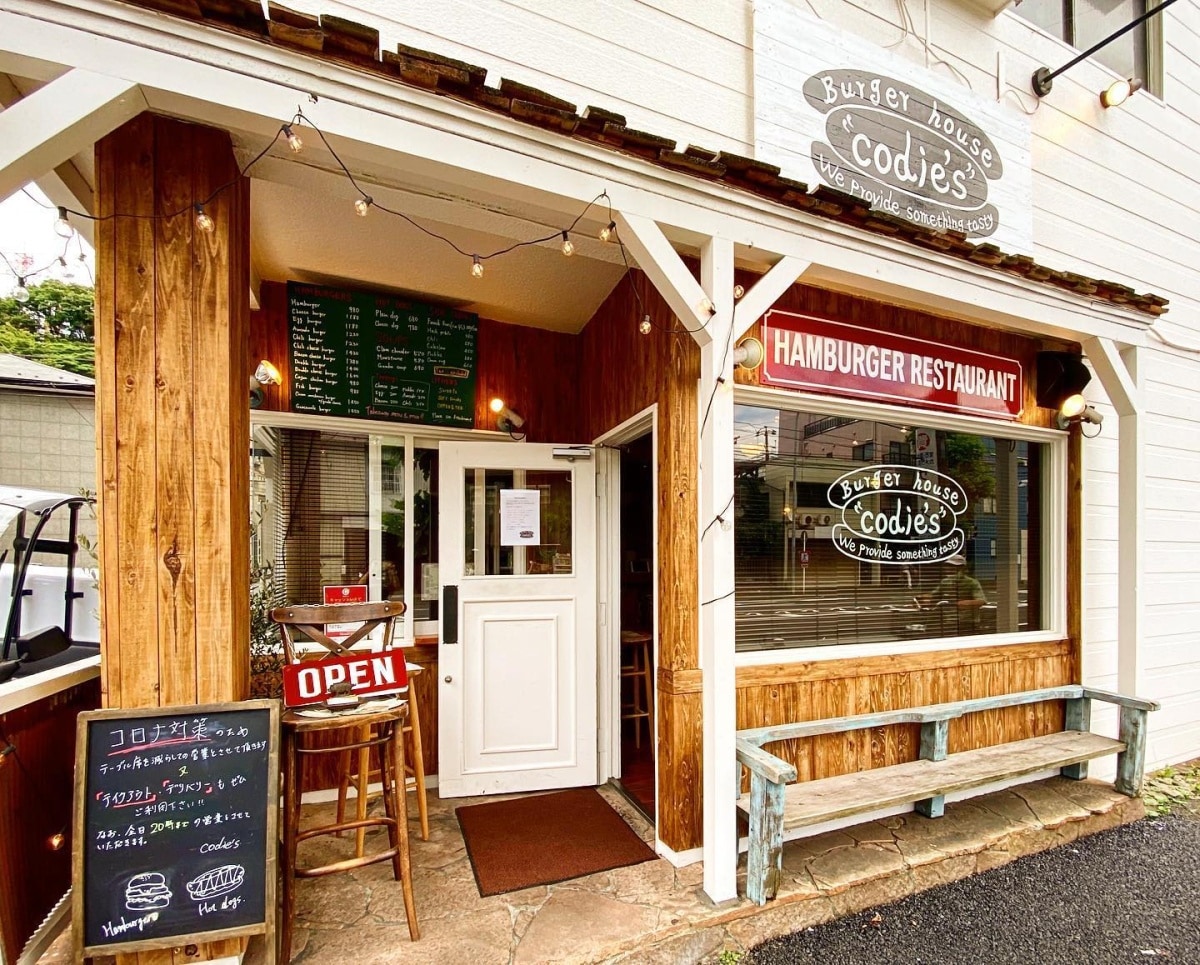 Codie's is a small but fashionable spot in the New Yamashita neighborhood just a few minutes walk from Yamashita Park. They serves up classic American burgers, a menu with all the usual suspects, in a homey, wooden interior. The menu caters to vegetarians as well. The chefs use high quality beef, and you'll get fresh, juicy patties. You won't want to share! Fine ingredients are the name of the game here. Prices fall somewhere in medium range (this isn't the Golden Arches!), but it won't break the bank. If you're stretched for cash but still have an appetite for a quality burger, consider their lunch special menu.
1:00PM: Stroll Through Japan's largest Chinatown
Yokohama was the home of Japan's first foreign port, the first English language newspaper, sports venues inspired by European counterparts, the first gas-lit lamps, and the first railway (linking the port to Tokyo). The city's identity stems from its history with foreign trade and its relationship to those cultures. Yokohama Chukagai, or Chinatown in English, is a great place to start exploring Yokohama. The labyrinth like streets were made for walking! Get your fortune read, enjoy the colorful architecture, and of course, indulge in snacks galore.

Nearby Masobyo Temple is an explosion of color, and the god enshrined within is known as Mazu in Japanese. She was known as a saint who rescued ship-wrecked sailors and as a protector against natural calamities. If you plan on taking a cruise in the near future, paying your respects at the temple might be a good idea.
2:00PM - Ice cream at Yokohama Roasted Coffee
Whatever your fix is, coffee or ice cream, Yokohama Roasted Coffee will satisfy! The shop is attached to a hostel (Hare-Tabei Traveler's Inn Yokohama) and a crafts shop (Oshukouro), so you can shop while you enjoy your coffee or frozen treat. The stand is located just outside the Chinatown limits, so its a quick pop in and out. My recommendation: try the moka soft serve sprinkled with crushed coffee beans.
2:30PM: People Watch at Yamashita Park
One of Yokohama's top public spaces, Yamashita Park is the crown jewel of the waterfront area and just a short walk from Chinatown. On most days, the park is crammed full of all different kinds of people, and as such, makes for some pretty great people-watching! If you're a fan of dogs, this is a prime spot for some canine-watching. If people or dog watching isn't your thing, Yamashita also doubles as a fantastic picnic spot. Either way, have a seat and rest your feet after all the walking.
3:30PM: Board the NYK Hikawa Maru
Maritime history is the spirit of Yokohama. Yokohama was one of the first Japanese ports to open up at the end of the Edo Period and has played a vital role in Japan's shipping and maritime industry every since. Soak up some of that history and get in that spirit on the NYK Hikawa Maru. The Hikawa Maru was launched in 1929 along with two sister ships who sadly did not survive the second World War. Before the conflict, the Hikawa Maru sailed passengers from Yokohama to Vancouver and Seattle and quickly became known as "The Queen of the Pacific." Charlie Chaplin once sailed on her while on tour, and shortly before the war broke out, Jewish refugees fleeing Nazi persecution also made it to Canada via the ship.

During the war, she was refurbished as a hospital ship and serviced wounded soldiers, and by the end of it would be one of only two large passenger ships to avoid destruction. After the war, she was asked to deliver cargo but finally became a passenger ship once again in 1953. Now she lives on as an art-deco relic to a time gone past and for only 400 yen you can go onboard.
6:30PM: Dinner at Manchinro
Manchinro has been serving refined Chinese cuisine for 120 years, a testament to the resilience of the Chinese community in Yokohama. The restaurant was destroyed twice. The first time was in the 1923 Great Kanto Earthquake and the second time during the air raids of the second World War. Now it is located in the heart of Chinatown in a building as beautiful as the food they serve (actually there are two locations, both in Chinatown). The menu specializes in Cantonese cuisine. Dinner at Manchinro is sure to be as authentic a Chinese experience you'll find outside of China. Glowing reviews speak of large portions, wonderful service, and even musical performances! Reservations are available on their website.
8:00PM: Stroll through historic Bashamichi
While your food settles, take a stroll down Bashamichi. Bashamichi lies between its namesake station on the Minato Mirai line and Kannai Station on the Yokohama Subway. Bashamichi literally means "horse-drawn carriage" street and an air of the 19th century still lingers. The first foreigners to enter Japan through Yokohama's port would ride the carriages down this street to their settlements, much to the delight and wonder of the Japanese. It was the first tree-lined boulevard and the first street with gas-lit lamps, which you can still see today. This is the place where ice cream was first introduced to the Japanese people. Look for iron arches marking the beginning of the street.

There are also a bevy of historical buildings like the Bashamichi Jyuban-kan (馬車道十番館), a Western-styled building with a coffee shop and restaurant that was erected in 1967 for the 100th Anniversary of the Meiji era. Come back during the day to view their exhibit and documents about Japan's westernization period. Yokohama used to have its own area like the Bund in Shanghai, but unfortunately mostly has disappeared. Nonetheless, Bashamichi is one of the best places in Japan to see European architecture.
9:00PM: Night Cap at Bar Casablanca
Bar Casablanca is a quiet, distinguished bar located underground in the Bashamichi district, about a fifteen minute walk from Chinatown. The area is significant in itself (Bashamichi literally means "horse-drawn carriage street"); on this street, many aspects of Western culture were introduced to the Japanese for the first time, including gas-lit lamps and ice cream. Bar Casablanca has a distinctly European feel, and while the drinks aren't cheap, the men behind the bar crafting them are award-winning experts. The menu consists of Japanese flavors fused into familiar fruity cocktails. Please note that parties of more than four are not accommodated.
Day 2 - 10:00AM: Egg Coffee for breakfast
Day Two starts with a visit to the Vietnamese Cafe Giang. If you're wondering what egg coffee is, you're not alone! It's a traditional Vietnamese coffee drink prepared with egg yolks, sugar, and robusta coffee. The story goes like this; Nyugen Gian was a cafe owner in Hanoi during World War Two. The country was facing a milk shortage so Gian decided to whip eggs to mix into the coffee. Necessity is the mother of invention, and voilà! A drink was born. Cafe Giang serves up a wonderful rendition of this drink as well as egg beer and egg matcha. More traditional coffee drinks are available as well. For breakfast, the bánh mì will do you well.
10:30AM: Explore the Yokohama Silk Museum
Start your day off with a dose of history and culture! The Yokohama Silk Museum details the important role raw silk played when Japan's ports finally opened to foreign trade. From the raising of silkworms, to the silk-making process, and economic and cultural implications, you will be a sericulture expert by the time you leave here. In the Wonder Farm, visitors can observe real-life silkworms going about their work, and if you're lucky may even see them creating a cocoon!

The adjacent room features all kinds of machines and artifacts related to the silk-making process. Get some hands-on experience and try your own silk-reeling and weaving! Given the interactive nature of this museum, it would be a good choice for those with kids. The museum even has its own cute mascot, Mayurun! Finally, the second floor of the museum is dedicated to an exhibition of actual silk dresses, traditional clothes, and kimonos. They are closed on Mondays.
12:00PM: - Cross the Promenade into the Red Brick Warehouse District
Just north of the Silk Museum, there is a well built pedestrian walkway leading to some of the waterfront's top attractions. There is plenty to see and do, including the Elephant Nose Park, seeing what ships are in port, or a stop at the huge World Porters Mall. If you want to skip to the really good stuff, keep walking north up to the Red Brick Warehouse District. It's hard to miss the distinctive red bricks!

During the 1920s, the Red Brick Warehouse served as the Customs Inspection House for all the ships coming and going in and out of port. Now it's been converted into one of Yokohama's trendiest shopping stops. There are kinds of unique vendors and restaurants located inside, and the large public space outside often features special activities or seasonal shopping. If you are looking for traditional Japanese goods and crafts, the Red Brick Warehouse is a good place to start. Be on the lookout for seasonal events, like the German October Fest celebration in October or the ice skating rink in January. Find a full shopping guide and really excellent historical walkthrough here.
12:30PM: Savor some pie to hold you over until lunch
Stave off your lunch hunger with some of Japan's best pie (don't worry, I've got a plan)! The reviews don't lie; Granny Smith Apple and Pie, located inside the Red Brick Warehouse, satisfies even the snobbiest pie fan. This is the real deal. There's plenty to choose from including traditional apple pie, Dutch crumble, and classic rum raisin. Don't forget a side of vanilla ice cream!
1:00PM: Cup Noodles Museum Yokohama
Keep walking north and you'll come across one of Yokohama's most beloved attractions. No visit would be complete without visiting the Cup Noodles Museum. The museum is dedicated to Momofuku Ando, the inventor of Cup Noodle Ramen, and is nothing short of an experience. Before you dive in, pick up lunch at the Noodles Bazaar and get a taste of different kinds of noodles from around the world. Various countries are represented and present the chance to experience the diversity of noodles across cultures.

Now that stomachs are full, head down into the museum and take a look at the fascinating exhibits. You will learn all about Mr. Ando and his journey to making the perfect cup of noodles. The museum is perfect for families with kids; according to the museum itself, it is designed to stir creativity and curiosity within every child, and to this end has many interactive exhibits and activities. Afterwards, design your own cup of noodles in My CUPNOODLES Factory and visit all the interactive exhibits.
2:30PM: Have a rest at Rinko Park
Rinko Park is the largest in the Minato Mirai area and has a sweeping view of Yokohama Harbor. You'll also be treated to the very best of the Yokohama skyline: the Landmark Tower and the InterContinental Yokohama Grand. All of the buildings along the Minato Mirai 21 waterfront were designed with an oceanic theme in mind; the InterContinental is the sail of a yacht, the convention center is shaped like a shell, and its exhibit hall resembles a wave. The park is dotted with tidal ponds and art objects. It makes for a nice place to refresh the mind after the crowds, and breathe in some ocean air!
3:00PM: Shop til you drop at Queen's Square
Walk off your noodle coma at nearby Queen's Square. Boasting a huge number of stores and restaurants, there's something for everyone at this shopping metropolis. You'll find many top name brands and stores. If somehow you get bored, grab a dessert from Shake Shack and head out to the public seating area. There is a nice view of the Cosmo Clock 21 Ferris Wheel, which according to the Guinness Book of World Records, also doubles as the world's largest clock.
5:30: Landmark Observation Tower in evening
Just a few steps away from the malls, Landmark Observation Tower looms. The Sky Garden Observation deck is on the 69th floor. Epic bay views wait visitors that ride Japan's fastest elevator. It takes just forty seconds to reach the peak. You will be treated to one of Japan's greatest urban views and weather permitting, will see Mount Fuji as well. Let the last two days of sight-seeing sink in. Yokohama is often overlooked for its bigger cousin to the north, but it always has been, and still is, one of Japan's most important and enjoyable cities.
7:00PM: Drinks and dinner at the InterContinental Yokohama Grand
Yes, that sail shaped building is actually home to several top-end restaurants. Yokohama's skyline wouldn't be the same without this unique building, but it's also a place to get some pretty good grub. French restaurant Azur offers a specialty menu in a Parisian atmosphere. The Ocean Terrace features a buffet, next to lovely bay views. If traditional Japanese cuisine is your mood, Nadaman serves teppanyaki, sushi, and kaiseki meals. In addition, there are a few lounges and a floating restaurant, all of which offer delights from tea and cakes during the day to drinks and aperitifs at nighttime. For the restaurants, reservations are recommended.
You can't go wrong with the steak.

Yokohama is chock full of amazing experiences, no matter your interests. It's a destination often overlooked by tourists, but a place where Japan and the outside world slowly and cautiously got to know each other. A weekend barely scratches the surface, but I hope this two day itinerary encourages you to return many times over!

Photos by the author unless otherwise credited.