Inside Super Nintendo World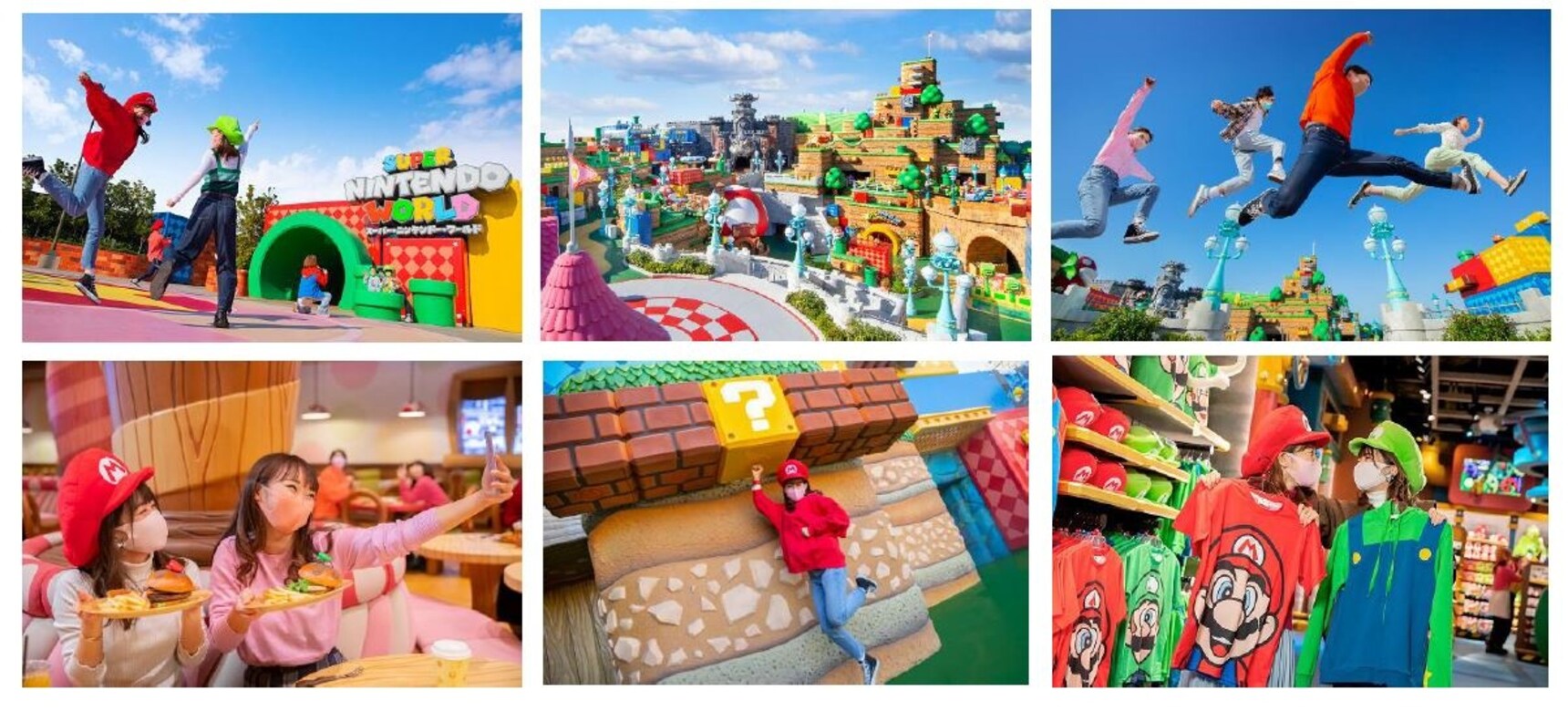 © Nintendo


After pandemic delays, false starts, soft openings, and general spinning out on banana peels, Super Nintendo World in Osaka finally opened this year and is hitting its stride. The park boasts the latest in theme park technology as well as a game-changing "interactive play" guest experience.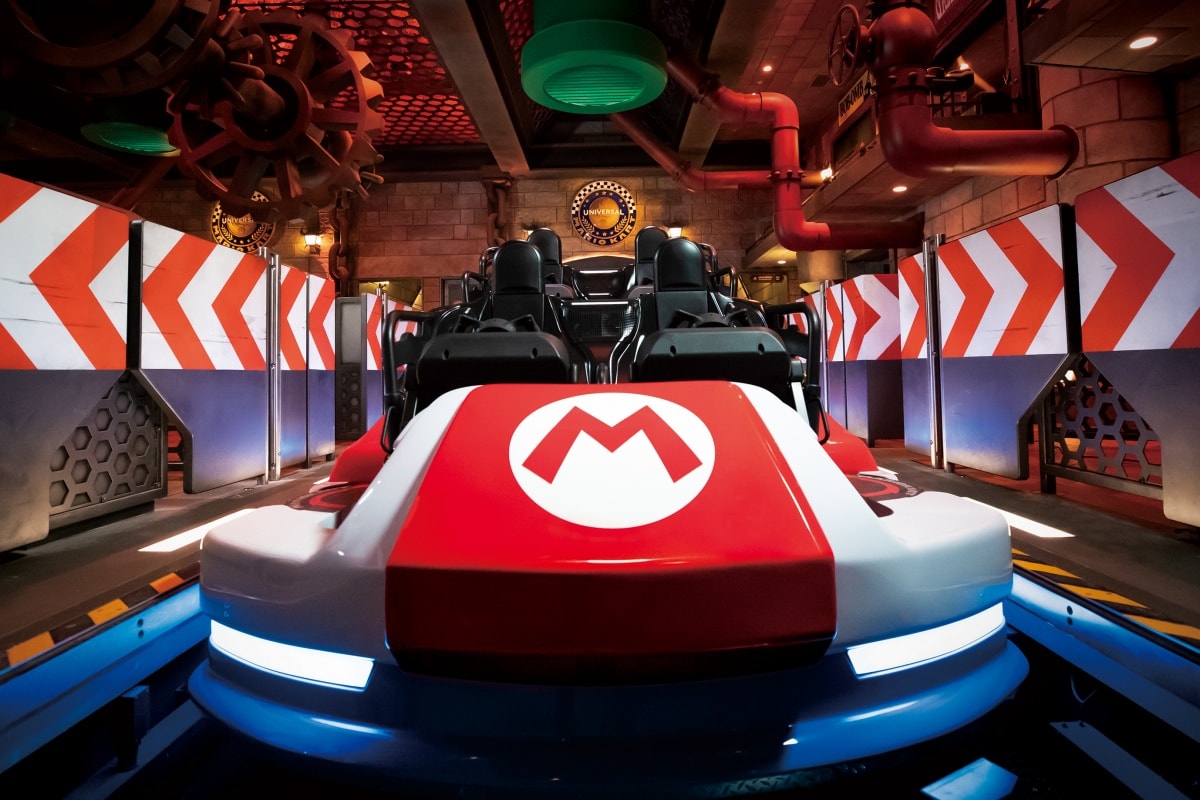 © Nintendo

The park was first announced in May 2015 as a partnership between Universal Studios and Nintendo. Part of the larger Universal Studios park, Super Nintendo World follows a similar blueprint in which The Wizarding World of Harry Potter found success. The park is the first major theme park in the world to focus on a video game series, celebrating the heroes and villains of the Super Mario Brothers franchise. The park aspires to make the guest feel as if they have really entered a digital universe.

Super Nintendo World is a state of the art theme park equipped with the newest ideas and technologies. It packs a punch! Guests will find interactive activities, walkthroughs, gift shops, a restaurant, snack stations, and two attractions. One of the philosophies of Super Nintendo World is interactive play, and boy does the park deliver; guests actually get a chance to punch real life ? Blocks and Note Blocks, meet the characters from the Mario series, and collect coins and stamps. One of the park's slogans is "The whole land is your playground!" Let's take a look at the attractions.
Yoshi's Adventure
© Nintendo

Hop on board Mario's trusted sidekick Yoshi as you search for Captain Toad and use his map to find three mysterious eggs. Yoshi's Adventure is a family-oriented omnimover attraction, so if it's thrills you are looking for, keep reading!
Mario Kart: Koopa's Challenge
© Nintendo

Enter Bowser's Castle, if you dare, to take part in the Mario Kart: Koopa's Challenge attraction (In Japan, Bowser is known as Koopa). This cutting-edge four-person dark ride makes use of augmented reality technology and pits Team Mario versus Team Koopa. Guests wear the state of the art headsets and can throw items at other riders, just like the video game. Riders will experience a lava-themed course, underwater, or Rainbow Road.
Power-Up Band
© Nintendo


If you want to level up your experience, get a Power-Up Band! Each Band has a unique QR code which is scanned and synced with the free Super Nintendo World app. The Band is the key to having the interactive experience the park designers dreamed of; utilizing the area's free WiFi, guests can take part in the Power-Up Band Key Challenges, a treasure hunt style activity in which guests collect three keys to defeat Bowser Jr. Guests can also check collected coins and stamps, review play logs, compete with friends' score, find activities in the area, review the park map, change your Power-Up Band information, and more. They also work as amiibo on Nintendo Switch. The Power-Up Band is sold separately, but doubles as a pretty great souvenir.
Character Meet-Up and More
© Nintendo


Guests can also take a photo with Mario, Luigi, Princess Peach, and Toad! If your stomach is growling, Toad is also serving up some delicious Mario-themed treats at Kinopio's Cafe. And if you know anything about Japan, you know the treats are going to be ridiculously cute, yummy, and photo-worthy! Just want a snack? Yoshi's Snack Island and Pit Stop Popcorn are slinging even more adorable Mario goods. And of course it wouldn't be a theme park without gift shops loaded with cute goods, and Mario's Motors and 1UP Factory deliver. Shop until you drop.

Admission will cost you a bit of coins - er we mean - yen. Visitors pay for the regular Universal Studios park ticket (7,800 yen on weekdays while weekends cost 8,400 yen). Super Nintendo World is part of Universal Studios Osaka, and as such does not require a separate park ticket. However, due to crowd demand guests will need an "Area Timed Entry Ticket" or "Area Timed Entry Ticket: Advance Booking" to enter the area. You can obtain either one on the official app or at a park ticket booth. Depending on crowd conditions, this ticket can be suspended so be early and be smart! As always, it is best to download the app and research the website for entry conditions before arriving at the park.

The park also just announced an expansion to Super Nintendo World. Mario's classic frenemy Donkey Kong will get his own attraction and section of the park in 2024. Super Nintendo World will also go international in the coming years, with plans to open in the Hollywood, Singapore, and Orlando parks.