The Japanese Island that Inspired the Action-adventure Game: "Ghost of Tsushima"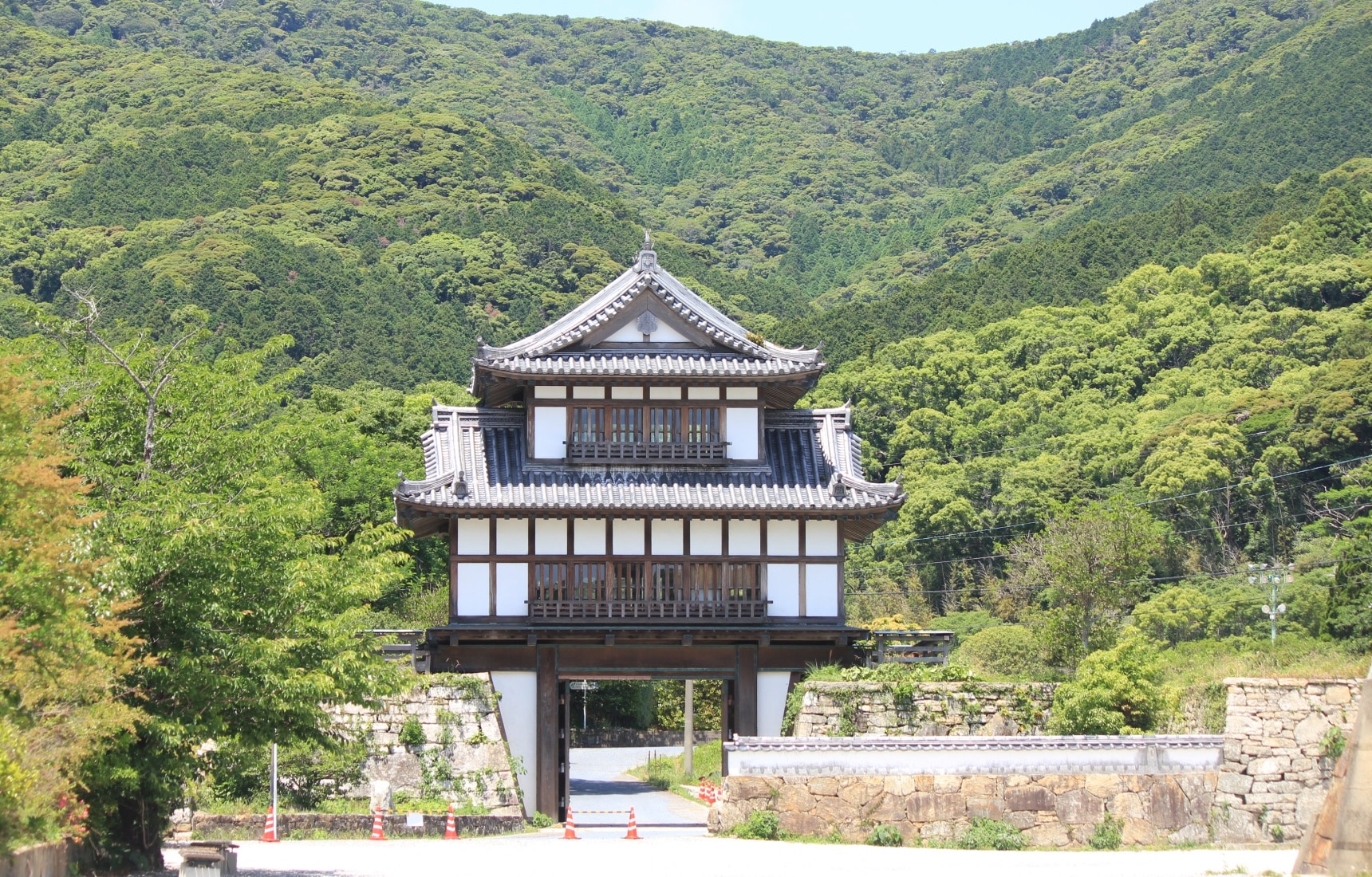 Searching for the Ghost of Tsushima
Ever since the action-adventure video game Ghost of Tsushima was released in 2020, there's been a rise in interest in Japan's island of Tsushima. The story of a samurai seeking to protect the island from a Mongol invasion, the video game's popularity has helped put this remote island in Nagasaki Prefecture on the proverbial map. Though the game's plot and characters may be fictional, it draws on Tsushima's actual locations and historical events.
Japan's Frontier
Tsushima is considered one of Japan's more remote islands for good reason. Lying in the straits between Korea and mainland Kyushu, the border island is actually closer to Korea than Japan. The skyscrapers of Busan on the Korean peninsula can even be seen with the naked eye off in the distance.

It was this close proximity that led seventh-century Japanese warriors to build fortresses to defend against a feared (yet never realized) invasion by the Mongols. Today, the Japanese Self-Defense Force maintains its own installations on the island.
With a fascinating history thanks to its status as a border outpost plus gorgeous natural scenery including beautiful beaches and an intricate coastline, Tsushima offers numerous discoveries to the adventurous traveler. Below are three of the places that inspired settings in Ghost of Tsushima, as well as some other activities, foods and places worth exploring.
Mt. Joyama and Kaneda Castle
One of the best vantage points to enjoy excellent views over Tsushima's Aso Bay, and even South Korea on a clear day, is Mt. Joyama. The mountain is home to the ruins of Kaneda Castle, a mountain fortress built in the seventh century in preparation for an invasion from the Asian mainland.
Though the castle has been recreated in Ghost of Tsushima, all that remains of the old fort now are some impressive stone walls snaking up the mountain slopes and excavated living quarters. Nevertheless, a wide road leading up to the top as well as cannon placements accompanied by brick and concrete storehouses can also be seen--a testament to somewhat more recent fortifications built by the Japanese military for the Russo-Japanese War (1904-1905).
A shrine of mystery and beauty
Cloud Ridge Shrine in Ghost of Tsushima was inspired by what could arguably be considered one of Japan's most beautiful and photogenic shrines. The mysterious Watazumi Shrine, which is dedicated to the Shinto sea goddess Toyotama-hime, is located close to a peaceful inlet of Aso Bay, and features five torii gates, two of which are "floating" gates that stand in the sea. When the tide is low, it's possible to walk out to the gates, and appreciate the incredible natural beauty of the shrine's setting.
Banshoin Temple
This temple located in the island's central Izuhara district dates back to 1615, when the second lord of the Tsushima domain, Soh Yoshinari, built it to pray for his deceased father. Banshoin Temple and its long staircase of 132 stone steps in particular inspired the Golden Temple in Ghost of Tsushima. Numerous large stone lanterns flanking the steps as well as ancient stone gravestones shaded by towering trees make for a simultaneously peaceful and spiritual atmosphere.
The Tsushima Leopard Cat
Although it unfortunately is not part of the video game, the Tsushima Leopard Cat, or Tsushima Yamaneko, is an animal that is unique to Tsushima. This small wildcat is an endangered species that is slightly larger than a housecat, and only about 100 leopard cats are thought to be currently inhabiting the island.

This is a good reason to visit the Tsushima Wildlife Conservation Center, where you'll have a chance to spot one of the leopard cats living in semi-private quarters. Admission to the center is free, and there are also extensive exhibits about other wildlife on the island.
Sun & Sand at Miuda Beach
Tsushima may not typically be regarded as a beachgoer's destination, but that just means you'll encounter less crowds when you visit some of Tsushima's outstanding shallow sandy beaches.
Among them, Miuda Beach at the northeastern corner of the island is generally considered the most beautiful, and indeed it was ranked as one of "Japan's Top 100 Beaches." Soft white sand and azure waters give the impression of a tropical island, and the gentle waters in the protected natural bay make this a great spot for swimming or stand-up paddle boarding (SUP).
The Taste of Tsushima
Tsushima offers plenty of dishes that are unique to the island, and two noodle options that are both affordable and delicious are Iriyaki Soba noodles and Rokube noodles.

Iriyaki Soba is a combination of iriyaki hot pot, made with locally-bred chicken and locally-grown shiitake mushrooms, paired with Tsushima soba (buckwheat) noodles. The result is a savory and much more filling dish than typical soba noodles.
Rokube noodles, meanwhile are even more unusual, as they are made from sweet potato batter that has been pressed into noodle form. The chewy texture of the noodles is complimented by a broth made from seasonal fish, and often includes wakame (seaweed) and a slice of kamaboko (fish cake).
Getting there
Tsushima may be remote, but it's hardly inaccessible; the island is easily reachable by both plane and ferry service. Flights to the island leave from Nagasaki Airport and Fukuoka Airport, while ferries, including jet foil and car ferries, operate from Hakata Ferry Terminal in Fukuoka, as well as neighboring Iki Island.

Its small size notwithstanding, Tsushima offers a little something for everyone: gorgeous nature and uncrowded spaces, intriguing clues about Japan's past, and its own culture and culinary traditions that have been shaped through ongoing exchange with Korea. And of course, numerous other places to see if you're searching for the Ghost of Tsushima.