A Perfect Weekend in Kobe
Most quick-trip guides to Kobe focus on its well-visited "exotic" foreign delights. But there's much more to the city than just Kitano's old foreigner residential district and Motomachi Chinatown. My insider's guide takes you to sights and neighborhoods frequented by locals for a quirky and jam-packed weekend!
Saturday 9:00am: Information and Orientation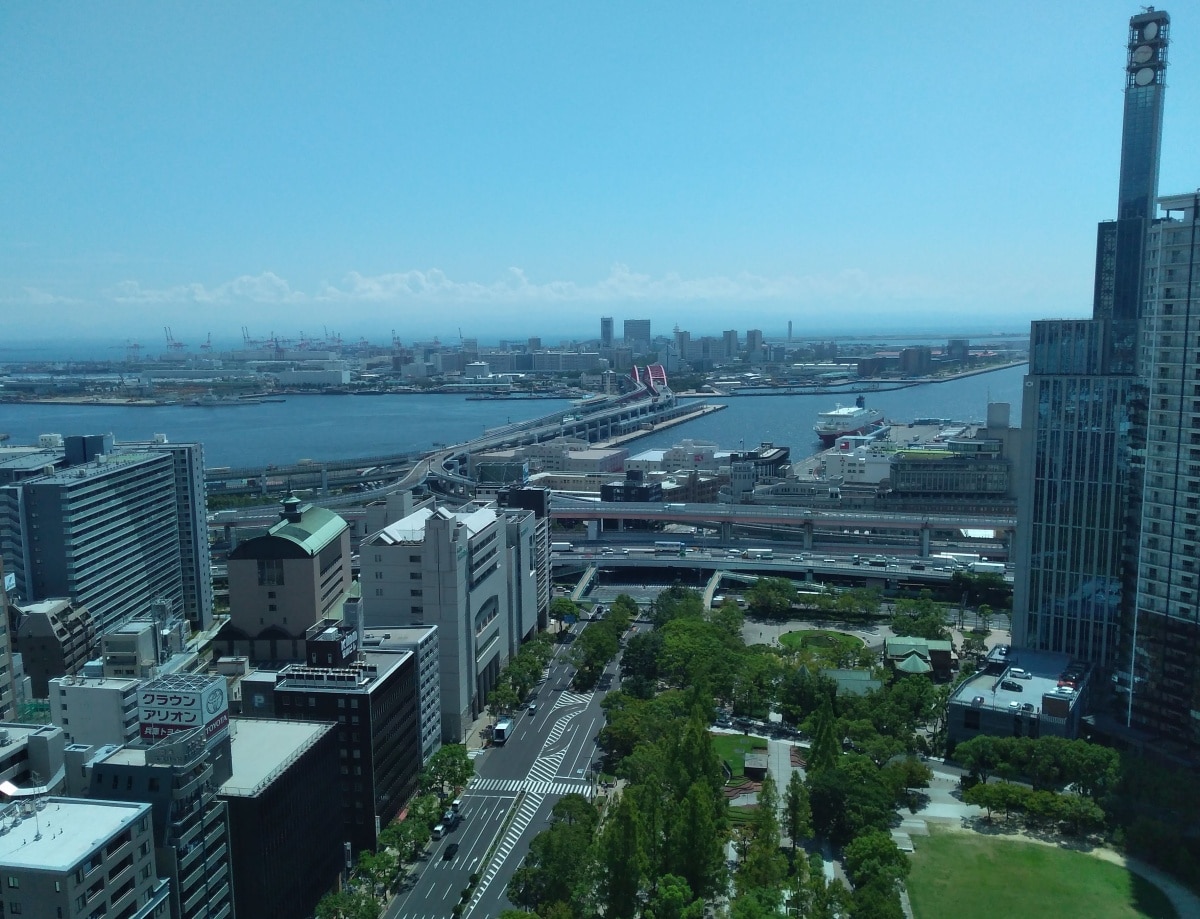 Our starting point is Sannomiya Station (JR, Hankyu, Hanshin, Sanyo railways and the municipal subway green Seishin-Yamate Line converge here). Airport shuttle buses arrive here, and it's one stop by subway from Shin-Kobe (the Shinkansen station). You'll instantly know you are in Kobe by the fashion: classic, but with individual flair.

Note: Kobe Station is not the center of modern Kobe. That is undoubtedly Sannomiya, named after a shrine in nearby Motomachi. Orientation is simple: the hills are always to your north, and the ocean to your south. Kobe residents often use "mountain-side" and "ocean-side" as directions.

First stop is the Kobe Tourist Information Center, south of JR Sannomiya Station's east exit. It has helpful maps of Kobe in English and other languages, and flyers for attractions and up-coming events.
Coffee and Sweets
Cross to the north side of the station: as always in Kobe, it's coffee time. Forget the coffee chains—they are here—but locals love the old-world cafes with table service. Nishimura's Coffee, across the road from the station, is a Kobe institution. Open 8am to 11pm, and until 11am, you can enjoy their breakfast: toast or fruit and a drink in plush surroundings. Don't over-do it—Kobe is a gourmet paradise where tourists and locals are prepared to queue for old staples or the latest fad.
10:30am: Shops and Shrines
Stroll through Sannomiya. Head towards Ikuta Jinja: Kobe's spiritual heart. This is where the city derives its name, "god door"—not a reference to a gateway for the gods, but referring to the original village, whose households registered with this shrine for tax purposes. Ikuta is ancient, said to have been founded by the Empress Jingu in the 3rd century AD, but relocated here in 799 from the mountain behind Shin-Kobe station due to flooding. It's a sanctuary within the city.

The imposing main shrine (rebuilt after 1938 floods, the 1945 bombing of the city, and the 1995 earthquake) conceals a tranquil forest to the rear with 14 sub-shrines within the grounds. Ikuta-san, as locals call it, hosts an entrancing outdoor nighttime Noh performance each autumn, and a spectacular summer festival. At New Year, the road approaching the shrine, once lined with cherry blossom trees, is packed with worshippers who pray for a prosperous year. Ikuta shrine is encircled by eight protective shrines, of which Sannomiya is the third.

There is an exit to the east of Ikuta Shrine onto Higashimon Street, Kobe's nightlife hub, but it's deserted in the daytime. Go back to Ikuta Road and head south, where there are many restaurants specializing in Kobe beef, including upmarket Mouriya, and the more affordable Steakland. Continue south, passing under the JR line. There is a cool shopping arcade under the train line in both directions with youth clothing and other stores. At one time, arcades extended west for almost two kilometers, but most shut recently for seismic reinforcement.
12:00pm: Lunch Like a Local
Cross the street and continue south until you reach Center-gai, the shopping artery of Kobe, together with Sannomiya Hondori, which runs parallel. Stop for a photo at the huge red torii gate for Ikuta Shrine (the cake shop on the corner, Patisserie Tooth Tooth, is divine, with many outlets around town). Head west down either of the shopping thoroughfares to Tor Road, famous for its upmarket stores.

Cross the street to the continuation of Center-gai, alongside Bal department store. It has some great eateries, including Komachi (Kobe's best okonomiyaki: try gyusuji beef tendon or, in season, oyster okonomiyaki), and Tachibana, which serves tasty takoyaki (battered octopus balls). Their specialty is akashi-yaki, which are fluffier than their Osaka cousin, with a dashi broth for dipping—a refreshing change from the usual sauce.
1:30pm: Port-side Views
Exit onto Koikawa-suji (or pop back to Tor Road to see the small, but austere Sannomiya shrine). One block further south is the former highway, Saigoku Kaido—the northern boundary of Kobe's former foreign concession (which enjoyed self-governance and extraterritoriality from 1868 to 1899). Its western and eastern boundaries were Ikuta River (east) and Koi River (west), before they were re-routed to prevent flooding. The concession was portioned into 126 blocks, and many high-rise buildings here still display their block number. Although chiefly a business district, there are also many renowned fashion houses, along with chic cafes and restaurants. Daimaru department store is on the northwest corner of the former concession, and Chinatown is to its west.

Motomachi Shopping Street continues westwards as far as Kobe Station, and some of my favorite cafes are there. But for now, head south on Koikawa-suji, the street built atop the Koi River, down towards the port. A narrow street on the right, Otsunaka-dori, has funky clothing and eateries if you have time. Koikawa-suji ends at Meriken (from "American") Park, on the waterfront. On the east as you enter the park, is a memorial to victims of the 1995 Great Hanshin earthquake, and a preserved section that shows the degree of the devastation. The park also boasts Kobe Port Tower, Kobe Maritime Museum, photographic harbor views, cafes and dining.

Across from the park is the mammoth Mosaic shopping center, part of the Umie complex, with cafes and restaurants overlooking the port. As you walk towards Mosaic, you'll pass harbor cruises: a great way to get a different perspective of Kobe. The nearby wharf is the departure point for the up-market Concerto cruise ship, offering lunch, afternoon tea and a spectacular dinner.
3:00pm: Afternoon Options
If you are keen for an historic walk, the Hyogo Tsu area is not far from here, on foot, by taxi, or by Kaigan-sen (blue) subway. Hyogo (which the prefecture is named after) was a thriving port, dating back to before the 8th century, when it was known as Owada-no-Tomari. There are many ancient temples here, Hyogo's big Buddha (Nofukuji temple), the site of Hyogo Castle, and Hyogo-no-tsu Museum. Taira no Kiyomori established his government here, Fukuhara-kyo, which was briefly Japan's capital in 1180. The port thrived on trade around Japan's Inland Sea and with Song dynasty China. It was eclipsed by Kobe after the foreign settlement opened and was merged into Kobe during the Meiji period.

Kobe is famous for its city lights: Mount Maya and Mount Rokko have great views, but are troublesome to reach. Instead, check out the Kobe Herb Garden, accessible by a ropeway that leaves from behind Shin-Kobe Station. The gardens are lovely in the daytime, but if you take the ropeway in the late afternoon, you will see the lights of Kobe from up close. The gardens usually close at 17:00, but in summer, the lookout area, where the shops and eateries are, stays open until 20:30.
7:00pm: Dinner and Drinks
For a pre-dinner drink, try Stand Classic, an ambient standing bar upstairs under the railway tracks in Sannomiya. They have a huge range of Japanese sake you choose yourself from their cold room and great appetizers, including sashimi. The menu is all in Japanese, but staff are very happy to help customers who don't speak Japanese. At night, the shopping district goes to sleep, but the area north of the train lines heats up. For dinner, try Kobe beef, or explore the backstreets.

For late night drinks, I recommend Alchemy in the trendy Tor West area: downstairs and rooftop bars with amazing burritos and creative cocktails. Another unique late-night bar is Umid (Rose Plaza), which has a Silk Road theme and groovy music. It opens at 9pm and offers shisha and authentic kebab, with a friendly clientele.
Sunday 9:00am
If the weather is fine, take a hike up to Nunobiki Waterfalls, right behind Shin-Kobe Station—a 30-minute or so climb through the forest, up relatively steep steps, passing four waterfalls, to a dam at the top, with superb views over Kobe. This is where Ikuta Shrine was located in ancient times.

Then meander back down Flower Road to Sannomiya, or via the lower part of Kitano, where the ijinkan (old Western houses) are located. This area was developed as a "mixed residential area," where foreigners were allowed to live alongside Japanese locals, due to construction delays in the foreign concession. It started as farmland, but it's now one of Kobe's best addresses and a popular tourist destination. There are many Indian restaurants, grocery shops and places of worship in the area—Kobe has a thriving Indian community dating back to the 19th century. Kitano is also home to the Kobe Muslim Masjid, Japan's oldest mosque, founded in 1935.

For me, the highlight is the choice of Western-style sweet shops. My favorite is Gregory Colet Patisserie, but other great options include nearby Caffarel, from Turin, Italy, and L'avenue. Many beloved Japanese sweets shops originated in Kobe, including Goncharoff, Morozoff, and Juchheim, founded by Russian and German immigrants around 100 years ago. Kobe pudding is another famous treat: the best by far is served at Motomachi Kissa, a quaint café in Tor West.
12:00pm: Lunch at Suma Beach
Next, take a train from Sannomiya or Motomachi and head to Suma, Kobe's most popular beach. Grab some lunch, either at the eateries on Highway 2, between Sanyo Suma station and JR Suma station, hotdogs from Kobenhavn "Japan's Only Danish Restaurant" near JR Suma station, or head to Grateful's, a hamburger restaurant on the beach with unbeatable views and delicious food and drinks, dine-in or take-away. Suma Beach is great fun for people-watching. Suma-dera is a major temple not far from here, and was the site of a famous battle in the 12th century Genpei War.
2:00pm: Ancient Views
Next, head west 12 minutes by Sanyo line to Kasumigaoka—from there, it's just a 5-minute walk to the ancient Goshikizuka Tumulus, a restored fourth-century tomb mound. It's considered a spiritual "power spot" by some—the panoramic views of Akashi Strait and Akashi Kaikyo Bridge will surely re-energize you.
4:00pm: Deep Kobe Dining
Finally, head back to Shin-nagata, a bustling neighborhood, and one of Kansai's main Koreatowns. The area is famous for shoe production, and there are various shoe-related memorials around. Grab a photo under the giant Tetsujin 28-go (Gigantor) statue, after which it's time to eat. There's lots of great food around here, so try whatever takes your fancy. Personal recommendations are Mon for yakiniku (barbeque) or Aomori for okonomiyaki or soba-meshi, an unpretentious Kobe dish of fried noodles mixed with rice. Nikutenyaki is Kobe's version of okonomiyaki, while tonpei-yaki, pork wrapped in egg and originally from Osaka, is also popular.

Across the street is a local public bath, Manzaiyu, which is clean, inexpensive, and tattoo-friendly. Nearby, the old Marugo Ichiba (market) is a relic: only a few shops and stands are still in business, but it's a fascinating glimpse at what neighborhood shopping once looked like in Japan.
Options for a Longer Stay
If you have longer in Kobe, other interesting attractions include the huge food markets at Higashiyama (Minatogawa, also, visit the shrine), Kobe Earthquake Memorial Museum, Takenaka Carpentry Tools Museum, the Kobe Center for Overseas Migration and Cultural Interaction, sake breweries in Nada, or side-trips in Hyogo to Arima Onsen (hot springs), Akashi (seafood markets) or Himeji (with Japan's best castle). I hope you'll take the time to savor all that Kobe has to offer. Who knows, you might even move here!
Getting There:
Train:
Kobe is less than three hours from Tokyo on the Nozomi Shinkansen, or just 22 minutes by JR from Umeda, Osaka.

Airplane:
Kobe Airport, a short monorail trip to downtown Sannomiya, is connected with around seven Japanese cities. Osaka's Itami and Kansai airports are also close by, with limousine shuttle bus services almost hourly.