The Perfect Weekend in the City of Niigata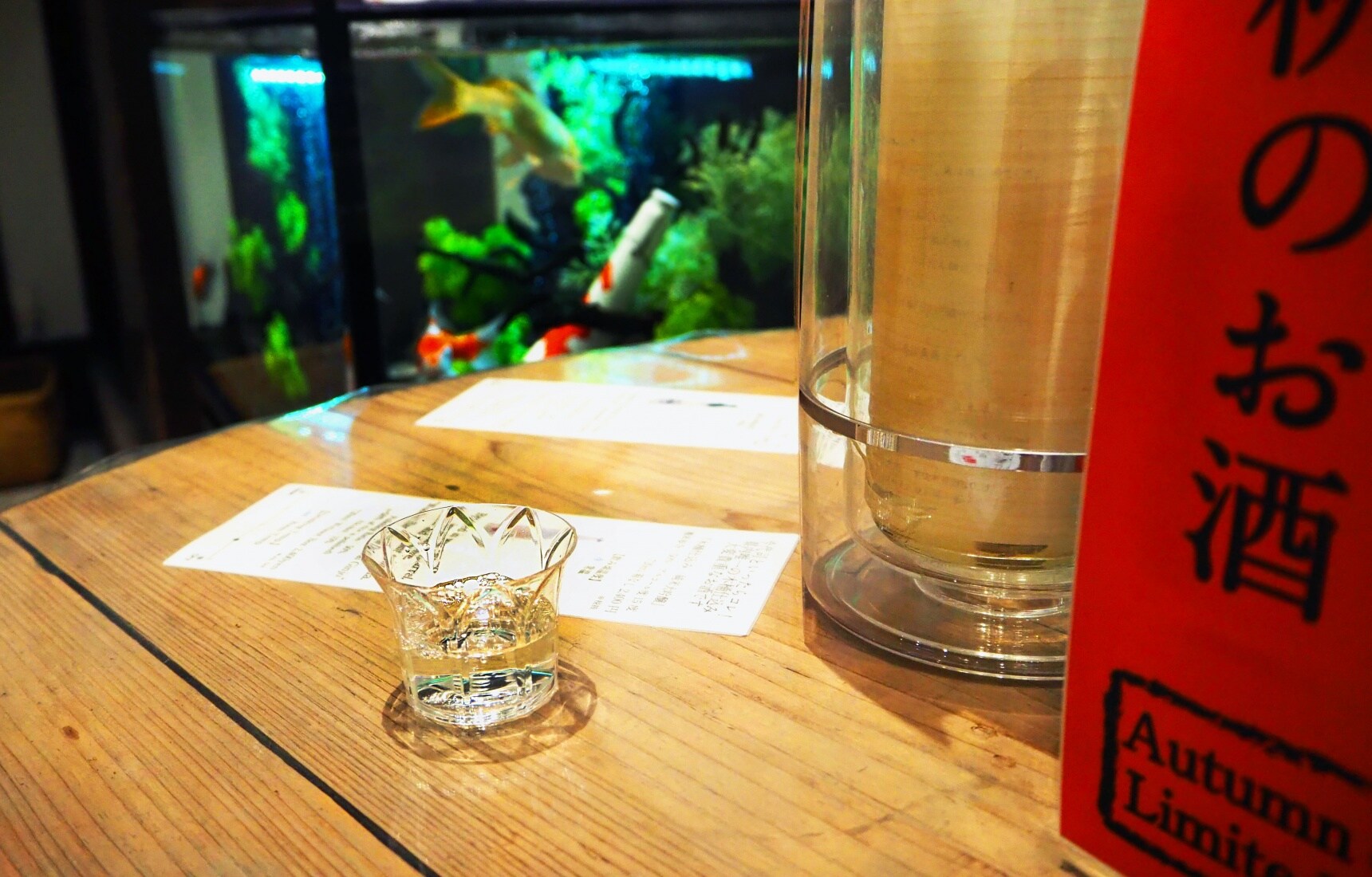 The city of Niigata, sitting roughly 320km northwest of Tokyo on the coast of the Japan Sea, is a remote yet vibrant metropolis, celebrated for its cuisine culture, quaint streetscapes, and brewing community. Here's the itinerary I'd recommend for friends and visitors to experience the best this city has to offer in a short time.
Getting There
Despite being fairly isolated, Niigata City is connected directly with Tokyo via the Joetsu Shinkansen bullet train line. The ride from Tokyo to Niigata City will take just over two hours on the regular, non-express service and cost a little over 10,000 yen one-way.
11:00am: Stroll Furumachi before an Italian lunch
After arriving at Niigata Station, head straight for the "old-town" district of Furumachi. If you can manage roughly 30 minutes on foot, the pleasant walk from Niigata Station to Furumachidori (Furumachi Street) will take you by several iconic Niigata City sights, the most prominent of which is the imposing Bandai Bridge over the enormous mouth of the Shinano River, the largest river in Japan.
Furumachidori itself is a long, vibrant, and largely undercover shopping arcade filled with swanky vintage fashion, tiny hole-in-the-wall bars, and a selection of Niigata's most renowned eateries. While somewhat losing its lustre in favor of the modern, Shibuya-like Bandai district, the true heart of Niigata still beats here. For lunch, we suggest walking the entire Furumachidori street while keeping an eye out for something that takes your fancy.

Don't hesitate to peek down the dozens of offshoot alleyways; many of the best establishments are hidden! The northern end of the street is far more traditional and fancy, while the southern end is rather modern and with some more economical options. Our recommendation is the Italian-Japanese fusion restaurant armonia, which serves artistic renditions of seasonal local ingredients inside a renovated traditional home with a warm, welcoming atmosphere.
1:00pm: Walk Through Hakusan Park
After lunch, continue walking down the southern end of Furumachidori to the giant torii gate outside Hakusan Park. Being Niigata City's main public outdoor space, Hakusan Park features a delightful diversity of traditional Japanese-style gardens and ponds, a gorgeous springtime cherry blossom forest, and riverside benches perfect for a picnic. Alongside the blossoms of spring, each season flaunts its own unique splendor, such as enchanting wisteria in May, enormous lotus plants engulfing the pond in midsummer, vivid hydrangea in early summer, and fiery fall foliage during autumn.
One end of the park is also home to Hakusan Shrine, a rather large and grand shrine complex well worth a look. While records have been lost due to fire, the shrine is estimated to have been established during the Engi period (901-923) or Kanji period (1087-1094), making the grounds possibly over 1,000 years old. The current main shrine was constructed in 1644 and remains with minimal modifications to this day.
1:30pm: Explore Historical Streets and Residences
Alongside its numerous temples and shrines, Niigata also houses several incredibly well-preserved historical residences allowing authentic insight into traditional Japan. One of these, Enkikan, sits on the grounds of Hakusan Park and is free to enter. The former residence of a wealthy merchant family during the Meiji period (1868-1912), the building was donated to Niigata City and moved into Hakusan Park to be reopened for tours, tea ceremonies, flower arrangement, and more.
A roughly 20-minute walk away at the other end of Furumachidori is the Saito Villa, one of Niigata City's most iconic sights. This was also built and formerly owned by the same family as above. This incredible property is particularly noted for its stunning gardens, individual segments of which are gracefully framed through the windows and doors of each room presenting dozens of perspectives to enjoy. The villa is also open at night for an illumination event during the fall foliage season of November.
While in the area, extend your stroll to the deeply historical Nabejaya Street, where geigi (the local name for geisha), tea-houses, wooden rowhouses, and long-established restaurants thrive. The pinnacle of this style of architecture is seen in the 3-story geigi restaurant Nabejaya Korin and the nearby pufferfish restaurant Kakimasa.

If you are lucky, your explorations of Nabejaya will be accompanied by the traditional music of geigi training sessions, which are most often heard around the historic Ryuto Café. If you still have time on your hands, continue walking from here to the riverside to check out Minatopia, a grand historical western-style building refurbished into a local history museum.

Nabejaya Korin
8, Higashiboridori
Chuo Ward
Niigata

Ryuto Geigi Cafe
1462 Furumachidori 9-bancho
Chuo Ward
Niigata
3:20pm: Make Your Own Rice Cracker
Being Japan's leading producer of rice, it's only natural that the rice cracker industry has equally deep roots in Niigata. One of the most famous rice cracker companies in Japan is Niigata's own Befco, who offer visitors the rare opportunity to design and roast their own giant rice cracker at Senbei Okoku: The Niigata Rice Cracker Museum.

Being a little far from the center of Niigata, you'll need to get here by train (the closest station is Niizaki Station on the JR Hakushin Line) or by taxi. (12 minutes via train + a further 15-minute walk or a 20-minute taxi ride (both from Niigata Station.)
After walking you through the process, you'll be given the space and tools to get creative on your own mega-cracker by adding a soy sauce illustration before slowly roasting it to perfection on a giant grill. At 1,530 yen (tax-included), it's a little on the pricey side, though once you see the size of the cracker, you'll surely see its worth! There is also a Befco shop offering a tantalizing collection of unique rice cracker flavors along with merchandise, freshly cooked samples, and rice cracker soft serve ice-cream. A photogenic rice cracker Shinto shrine outside features the Befco mascots Balin and Bolin.
6:30pm: Dinner in Bandai and Nearby Nightlife
Bandai is the flashy riverside economic and nightlife district of Niigata City. With trendy shopping, hip bars, and an assortment of the city's best gourmet offerings, Bandai is the best place to base yourself for Saturday night dinner and drinks. The cuisine on offer is remarkably broad, with everything from local Niigata dishes to European, Chinese, Indian, and more. Some of the best picks include Yakiniku & Wine Bar Firepitt, the seafood specialists at Goro, the "oden" restaurant Jun-chan, and the Spanish Fagotto.

After you've had your fill, journey through the Bandai bars and nightclubs to meet chatty locals and uncover the friendly face of Niigata after-dark. For a change of scenery later on, recross the Bandai Bridge and venture back into Furumachi, where many of the bars and clubs will remain open until morning and exude a more authentic, local vibe open to visitors. If you're seeking an international ambience, International Barcode in Furumachi is the main watering hole for the foreign Niigata community worth checking out. There are also pop-up bars alongside the Shinano River during midsummer.

Goro Bandai
2F, 2 Chome−3−15, Higashiodori
Chuo Ward
Niigata

Fagotto
1 Chome-3-1 Benten
Chuo Ward
Niigata
Day 2, 9:00am: Cafe Breakfast and the Morning Market at Nuttari Terrace
For a light breakfast and decent coffee, pop by the dAb COFFEE STORE just a few minutes walk from Niigata Station - the freshly made quiches here are some of the best on offer! After eating, take a taxi or walk 20 mins east of Niigata Station to Nuttari, another of Niigata City's central districts alongside Bandai and Furumachi.

However, unlike its more glamorous counterparts, Nuttari is slowly but steadily heading towards a bleak future as a ghost town. For those that adore retro, rustic aesthetics, the abandoned Nuttari railway line, scores of degraded buildings, and the Blade Runner-eque paper factory hovering over the horizon offers a rare glimpse into a more downtrodden, unpolished side of Japan.
Despite this, things aren't entirely bleak in Nuttari! Hometown-loving locals have banded together on several projects aiming to revitalize the neighborhood, the crux of which is seen at the Nuttari Terrace. Preserving its unsophisticated, rustic charm, lines of formerly abandoned row houses have been transformed into fashionable and fun shops, eateries, cafes, and more. Highlights include the slick "Tsumugu Coffee" cafe, the quaint "miiba" eatery, ISANA furniture maker, Ploot plant shop, beloved Osado Tamura izakaya, and more. There is also a morning market generally held on the first Sunday of every month full of local handicrafts, finger foods, and sake.
10:30am: Sake, Craft Beer, and Miso in Nuttari
Another reason to visit Nuttari is its thriving brewing and fermentation community. Once a prosperous hub of manufacturing, Nuttari now has three remaining main businesses diligently preserving its traditional brewing culture for the next generation. These are the Imayotsukasa Sake Brewery, Minemura Miso Brewery, and Nuttari Beer.
Imayotsukasa Sake Brewery is housed in a stunning 120-year-old complex seamlessly merging contemporary design with traditional architecture. This delicate balance is further reflected in its staggering sake assortment, which are all "pure rice" brews preserving time-honored tastes and techniques encased in elegant, chic bottles. There are free tours held everyday, with an English tour at 2pm on weekdays and English-translated pamphlets for those joining a Japanese tour, which are held several times a day. Alongside a handful of free tastings, there is also a comprehensive tasting course for 1,000 yen featuring almost every single Imayotsukasa brew - including their renowned "Koi" sake which goes for almost 6,000 yen a bottle!
Just over the road is Minemura Brewery, who have been brewing and fermenting a wide range of Japanese delicacies like miso paste and non-alcoholic "amazake" sake since 1905. Here there are also plenty of free samples on offer acting as a guide through the distinctive Japanese "umami" flavor to find something to take home. Upstairs is a café clad in gorgeous traditional Japanese décor serving miso-flavored ice cream, cups of amazake, coffee, and more.

Finally, nestled between rowhouses near Nuttari Terrace is Nuttari Beer, who brew in-house a range of malty, mellow, and full-bodied craft beers. Brews include pale ale, IPA, hazy IPA, and one-of-a-kind beers flavored with Niigata delicacies like Le Lectier pears, Sado Island tea, and more.
12:30pm: Gorge on Delicious Seafood at Pier Bandai
After getting your fill of beer and sake, you'll probably be looking for lunch! Just a 15-minute walk from Nuttari is Niigata's seafood mecca of Pier Bandai, which is host to an incredible assortment of eateries, cafes, and restaurants alongside wholesalers and fishmongers. Most of Niigata's famous specialties can be found here, including sushi from Sado Island at Benkei Pier Bandai, Minato Shokudo for oysters, Ramen Shuji for Niigata-style miso ramen. You can also pick up fresh produce at the Bandaijima Fresh Fish Center, Marine Fresh Fish Center, Kogane Livestock Barn, and Pikari Farm Fresh Market. There are also outdoor BBQ facilities on the Peekan Terrace to fry up ingredients with all gear provided.
2:00pm: Panoramic Views of Niigata From Toki Messe
Right next to Pier Bandai is the towering Toki Messe skyscraper, home to a number of facilities including the ferry to Sado Island. At the 125m Befco Bakauke Observation Deck (the same Befco as the rice cracker experience), you'll be gifted with a free 360° panorama of Niigata City stretching out to Sado Island, Awashima Island, the Echigo Plain, and the Gozu Mountain Range. You can also grab a bite to eat at the restaurant lounge and pick up some Befco products if you didn't make it to the Niigata Rice Cracker Museum.
3:00pm: An Afternoon of Sake Tasting at Ponshukan
Niigata Station has one final trick up its sleeve to charm visitors before heading home. This is Ponshukan, a Niigata sake museum, tasting center, eatery, and souvenir mecca hosting everything Niigata under one roof. This includes tantalizing ingredients and condiments like rice, soy sauce, miso paste, pickled vegetables, and traditional "wagashi" sweets alongside handcrafted masterpieces of pottery, fabric, glassware, and the legendary Tsubame-Sanjo metalwork.
However, the main attraction here is, of course, sake! Alongside the hundreds of bottles on sale, paradise awaits sake-lovers in the legendary "Sake Tasting Room." This warm, atmospheric room is set up with a wall of vending machines automatically serving nearly 100 brews from all of Niigata's 80+ breweries! Each machine is equipped with a different brew ranging from intense dries to fruity sweets available to try after slotting in a token and placing your cup under the nozzle. You can purchase five tokens for 500 yen, which roughly equals five brews unless you opt for the premium selection.
Each machine is fixed with tasting notes bolstered by an English recommendation board helping to facilitate the discovery of a new favorite. While the tasting room is limited to sake, those seeking something different will be equally delighted at the Niigata wine, umeshu, beer, shochu, and whiskey available for purchase. If you're keen for a bite before boarding, grab yourself a super-sized "bomb" or mega-sized "explosion" onigiri rice ball at the next-door "Ponshukan Complex." Each onigiri is made with fresh "koshihikari" rice, considered the best in Japan, flavored by a range of customizable fillings to eat in-store or on the bullet train. With 8 cups of rice and 5 fillings, no matter how hungry you might feel, don't try to handle an explosion onigiri alone!
After Your Weekend in Niigata
As your weekend in Niigata City draws to a close, travelers can opt to either catch the bullet train straight back to Tokyo or check out some stops along the Joetsu Shinkansen line. Highlights include the renowned ski resort town Echigo-Yuzawa, the metalworking region of Tsubame-Sanjo, or Takasaki in neighbouring Gunma Prefecture. You can also take a local train to other lesser-known destinations within Niigata Prefecture, such as the salmon city Murakami or the beach resort town Kashiwazaki.

Planning your weekend in Niigata around this guide ensures that you see, taste, and experience the best of what this rustic, historical, and nostalgic brewing and cuisine capital has to offer! While a weekend is hardly enough, you'll be sure to go home satisfied and itching to start planning your return!

Photos by Steve Csorgo unless otherwise credited.