The Japanese Village That Inspired Steve Jobs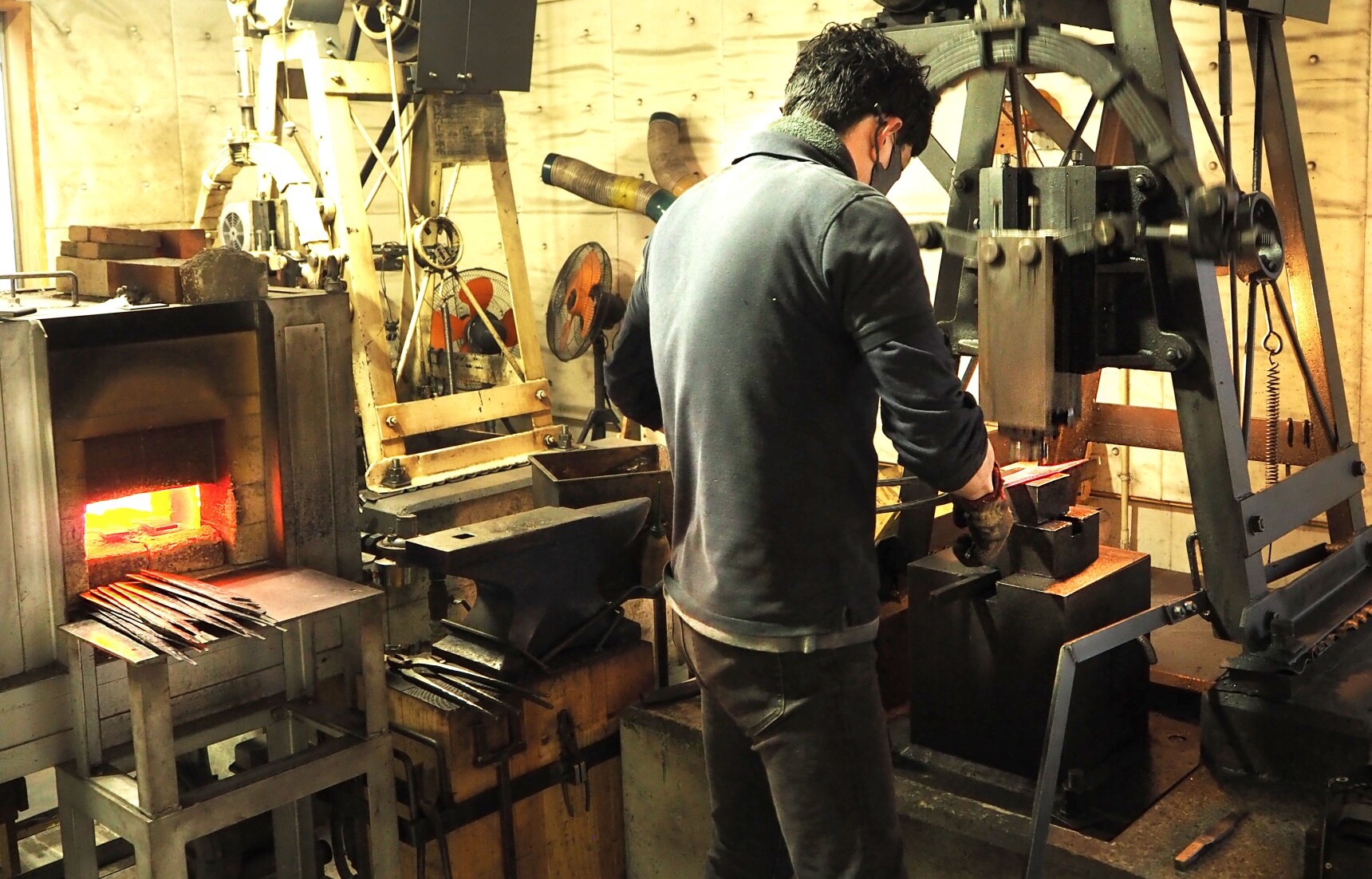 Despite the placid, rustic serenity of their locale, the twin cities of Tsubame and Sanjo (often conjoined as Tsubame-Sanjo), boast a hefty reputation as one of Japan's leading metalworking hubs. The time-honored craftsmanship and daring innovation of the locals has caught the eye of many--including big-name manufacturers like Apple.
Tsubame-Sanjo: The Soul of Japanese Craftsmanship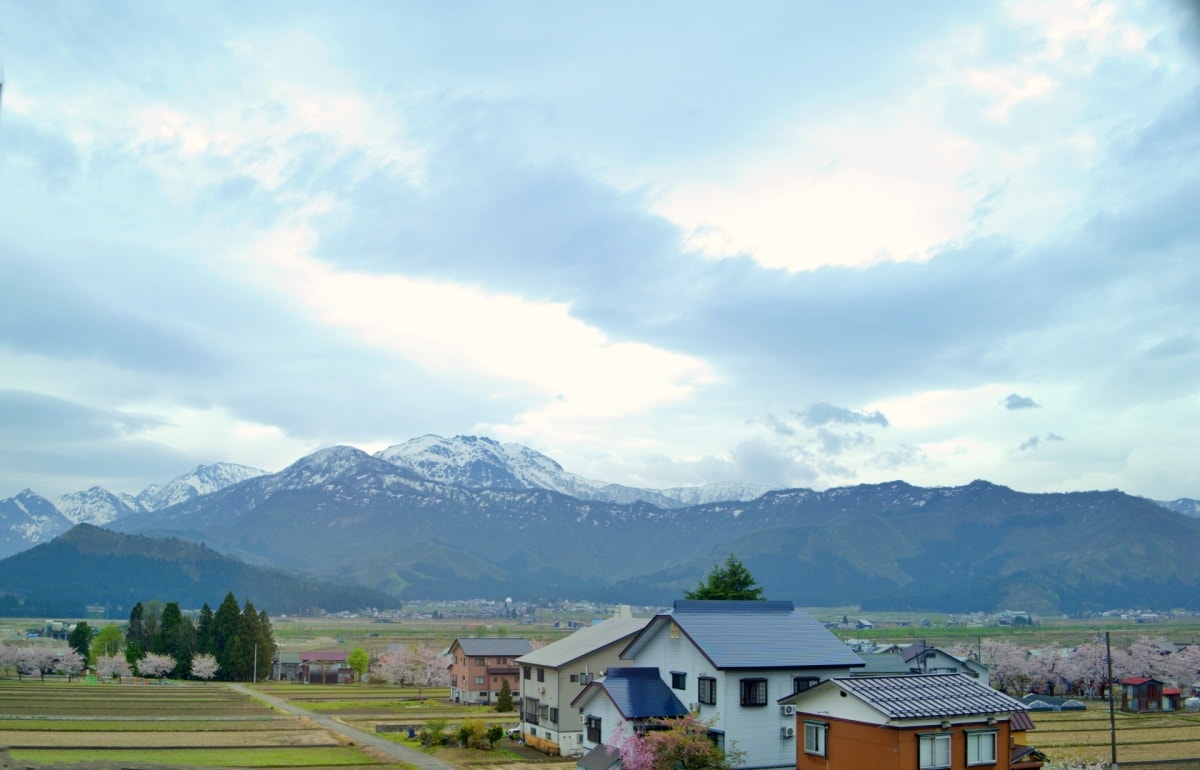 Tsubame-Sanjo lies in the middle of the Echigo Plain on the banks of the Shinano River, the longest in Japan. The fierce currents of the river are known for being notoriously difficult to manage, but the constant flooding of the Shinano helped make this region highly fertile and suitable for rice cultivation. This attracted a population that flourished during the Edo period (1603-1868). The ever-present threat of disaster, however, required farmers to seek a secondary source of income to stay afloat during tough times. Thankfully, the nearby port of Izumozaki, a stop on the kitamaebune shipping route, gave Tsubame-Sanjo locals easy access to iron and the ability to ship products all over Japan. Locally mined copper from nearby Mount Yahiko provided an additional material to work with.
Metalworking in Tsubame-Sanjo began with farmers simply crafting rudimentary Japanese-style wakugi nails in their spare time, which were in high demand due to the frequent fires that broke out in Edo (modern-day Tokyo). The industry expanded with the emergence of full-time, specialized craftspeople, and was further bolstered by the arrival of experts in the art of copper hammering from Sendai.
Staying Relevant Through Innovation
As the modernization of Japan kicked into full gear during the Meiji era (1868-1912), demand for wakugi nails declined. Sanjo's craftsmen turned their skills from producing nails to producing carpenter tools and forged blades, while Tsubame's artisans opted for fineries like kiseru tobacco pipes, Western-style cutlery, and teapots. These products earned a well-deserved reputation both in Japan and abroad--particularly from England and France during the second decade of the 20th century.
In the 1990s, however, the mass production of cheap metalware from China and other countries once again threatened to derail the local industry. To counter this, Tsubame-Sanjo rebranded itself as a bastion of hand-made, high-quality craftsmanship, well-versed in a number of difficult techniques like forging, rolling, pressing, and polishing. Riding on the backs of their ancestors, the current generation of Tsubame-Sanjo entrepreneurs and craftspeople successfully reestablished the town as a haven for innovative, cutting-edge enterprise. In catering to those who value quality over price, they even attracted the eye of legendary Apple founder Steve Jobs.
Steve Jobs and Tsubame-Sanjo
From his younger days, Steve Jobs enjoyed a deep connection with Japan that stemmed from his relationship with Zen Buddhism and a fascination with Japanese aesthetics. His beloved Zen guru was famed monk Kobun Otogawa of the Soto sect, born in the city of Kamo, some 10 kilometers from Tsubame-Sanjo. Otogawa eventually became Apple's corporate spiritual adviser, even presiding over the marriage of Jobs and Laurene Powell in 1991.
While the details of how Jobs discovered Tsubame-Sanjo are murky, his knowledge of Japanese craftsmanship, along with his probable desire to visit his mentor's birthplace, brought him into contact with the metalworkers of Tsubame-Sanjo. He hired a local firm to bring to life the famous mirror-like back surface of the iPod. This was achieved through buffing techniques developed in the area, and demanded painstaking attention to detail through strenuous training. While electronics at the time favored cheap, moldable plastic, Jobs wanted to challenge Apple by using the heavy, strong, and costly stainless steel to imbue its products with an eye-catching gleam that would stand out from competitors.
Anyone who has owned one of the original iPod or iPod Touch models will no doubt fondly recall its slick, perfectly reflective metal surface. Radiating quality, it was a fitting final touch for a revolutionary device that thrust technology and the music industry into a new era. Most, however, were unaware of the humble origins of this iconic trimming; that they had a little piece of Japanese craftsmanship in their pockets. In addition to the iPod, the body of the PowerBook, a Macintosh laptop sold between 1991 to 2006, was also manufactured nearby at the Toyo Rikagaku Kenkyusho metalworking company, further exhibiting the trust that Steve Jobs and Apple placed in the talents of Tsubame-Sanjo.
Five Places to Experience the Metalworking of Tsubame-Sanjo
Tsubame-shi Migakiya-Ichibankan
Tsubame-shi Migakiya-Ichibankan is a metalworking center training apprentices in the art of metal polishing to ensure the industry's survival. They specialize in creating polished metal cups with the same glamorous gleam as the iPod. Through their courses, young artisans are given techniques they can use to innovate and contribute to shaping the future of Tsubame-Sanjo metalworking.

Tsubame-shi Migakiya-Ichibankan hold public factory viewings and workshops, giving visitors the chance to discover these techniques for themselves. Contact them on their official website to arrange a tour/workshop.

Address: 3633-7 Koike, Tsubame, Niigata 959-1276
Gyokusendo
Established in 1816, Gyokusendo is a copperware workshop housed in a gorgeous traditional Japanese homestead. They employ meticulous hammering and natural coloring methods to fashion a range of opulent copper teapots, cups, flower vases, business card holders, and more. Far from the buzzing machines and sterilized factory floors of most modern enterprises, stepping into Gyokusendo is like slipping back in time to witness the magic of authentic, high-level traditional craftsmanship.

Despite this adherence to tradition, the artisans' products have evolved to become sleek and contemporary, seamlessly slotting into the modern home to ensure the local talents are always in demand. Gyokusendo is open to the public, with free English tours held at regular intervals (check official website).

Address: 2 Chome-2-21 Chuodori, Tsubame, Niigata 959-1244
Tojiro Open Factory
Tojiro is one of Japan's leading knife-makers, using ancient techniques as a springboard to innovation. Their pristine, state-of-the-art factory is open to the public, allowing up-close, unobstructed insight into the modern Japanese knife-making process. Visitors can tour both the factory floor, which bustles with the whirring of laser cutters and grindstones mass-producing knives, and the Knife Atelier, where dedicated masters forge, sharpen, and engrave individual knives using traditional methods from start to finish. You can also browse through a staggering variety of Tojiro knives, suiting all budgets. Check the official website for opening times.

Address: 9-5 Yoshida-Higashisakae, Tsubame, Niigata 959-0232
Snow Peak
There is no better example of Tsubame-Sanjo's stellar reputation in Japan than Snow Peak. Using a diverse group of local craftspeople, Snow Peak has engineered a sizable range of high-quality, innovative camping and outdoor gear that appeals to all Japanese adventure enthusiasts.

While there are Snow Peak retailers throughout Niigata and Japan, one of the best places to experience their products firsthand is at the Snow Peak Headquarters Campfield in Sanjo. Surrounded by rolling hills of lush green lawn, you can turn up empty-handed and camp out, using the Snow Peak rental service, which includes tents, BBQ sets, cutlery, lamps, sleeping bags, tables, chairs, and more. There is also an on-site Snow Peak store, plus a museum to learn more about the company and local culture. Their official website is currently Japanese only.

Address: 456 Nakanohara, Sanjo, Niigata 955-0147
WING
Even if you don't have the time or means to visit the places above, you can still get your fill at the WING shopping mall inside Tsubame-Sanjo Station-- a stop on the Joetsu Shinkansen bullet train linking Niigata and Tokyo. Here all the best brands from the region are displayed and sold, including those introduced in this article and other favorites.

Address: Inside Tsubame-Sanjo Station
Innovation Meets Tradition: Adapting Ancient Artistry to Modern Taste
With a metalworking industry supported by the pillars of history, disciplined craftsmanship, and a willingness to adapt, it's clear why the renowned innovator Steve Jobs entrusted the finishing touches of his groundbreaking achievements to the artisans of Tsubame-Sanjo. Thanks to the Joetsu Shinkansen train line, which stops at the Tsubame-Sanjo station, visitors can easily access the open factories, specialist shops, and fun metalworking experiences that makes Tsubame-Sanjo a surprisingly convenient way to uncover the allure of Japanese craftsmanship--and possibly inspire your own creativity.

All photos by Steve Csorgo unless otherwise credited.