Onomichi: The Japan Inland Sea Town That Saved Its Own Life, Part II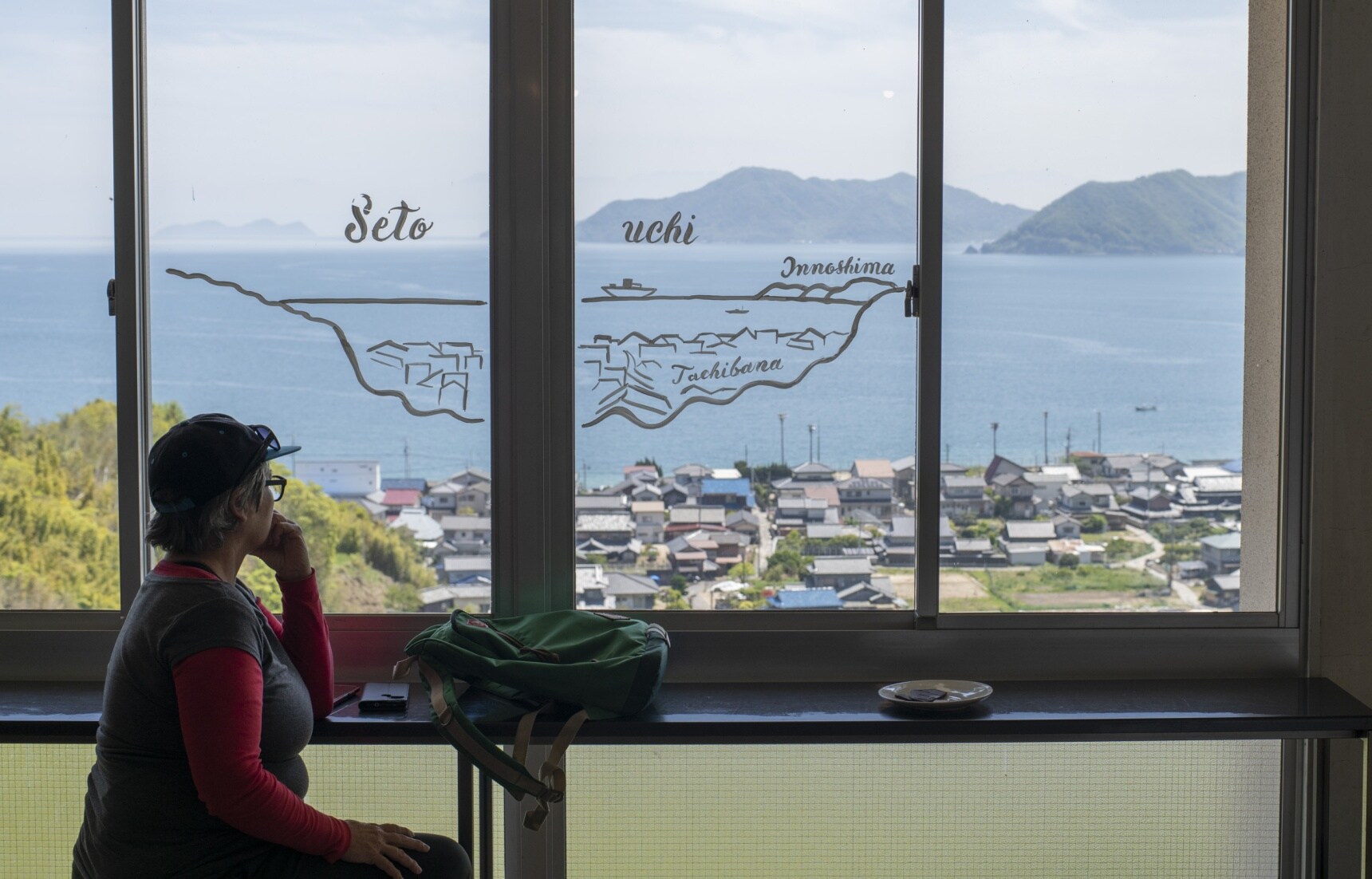 Most visitors to Hiroshima Prefecture are impressed by the resilience of the people of the capital city, who miraculously rebuilt their lives and businesses after the nuclear attack of August 1945. What flies under the radar for most visitors is the area's long history of entrepreneurship. Mazda cars, Kumano brushes, Maruni armchairs, Otafuku sauce, Molten sports equipment, and Sakurao gin are all top-class brands from Hiroshima.

These brands have years of success in creating loyal customers around the world. Recently, when I hear of a new innovative and sustainable product or service, I often find that they are based in Onomichi.

In this second part of a series, I focus on the makers of Onomichi's most innovative brands, highlighting the strategies and the environment from which they come.
Brewery at a Renovated Century-old Glass Warehouse
One of my go-to destinations in Onomichi is nestled at the far end of the covered shopping street. Onomichi Brewery opened in 2020, and is housed in a remodeled glass storage house built in 1894. It is only a couple of blocks away from the cable car station that ascends to the peak of Mt. Senkoji, and is marked by an understated black-and-white banner.
Mari and Masato Sasaki both gave up corporate careers in Tokyo to reinvent their lives as craft brewers in Onomichi. They chose this building to make their start after falling in love with the original wooden beams. Preserving the structure of the building was a great way to reduce waste and cost, but it also adds value for customers who can connect to the area's history while they drink.

The Sasaki's have shown great skill in collaborations. They work with a local artist across the street to create their labels. The tasty seaweed snacks they serve are made by another local startup. Their unusual seasonal beer ingredients like fuki (Japanese butterbur), ginger, tomatoes and asparagus come from local farms. Even their signature Onomichi Ale features local citrus fruits—alternating between green, yellow and ripe lemons each season.
From sourcing ingredients to end-stage waste, the Sasaki's operations are sustainably-led. To reuse their spent grains, they collaborate with Thomas Kloepfer, a local no-till organic farmer. They pass on their grain waste to farmers for the animals to eat and turn into natural fertilizer. Kloepfer's bumper crop of cucumbers inspired last summer's Cucumber Saison Ale—a very refreshing ale with a light aftertaste of a freshly picked cucumber, and a perfect example of sustainable circularity.

Their craft beers have won national awards, but it is the enthusiasm with which their brews have been accepted by local business owners that is most satisfying. MaiPenRai, a local Thai eatery, for example, keeps a full range of their beer in stock.

Onomichi Brewery Website
High-quality Textiles and Natural Indigo Dyeing
Located next to the Onomichi brewery is the innovative Onomichi Denim Project (ODP). Hiroshima and neighboring Okayama prefectures have a long history of producing high-quality textiles and natural aizome indigo dyeing.

The Onomichi Denim Project challenges perceptions of buying a pair of jeans, selling new jeans along with a selection of worn ones. The latter bear the marks of the Onomichi tradespeople who wore them, "uniting people through denim."
Opened in 2014, ODP offers opportunities for customers to engage with stories from the hardworking people who wore them. Looking at the jeans is similar to a museum visit, with labels on each pair to explain the wear and tear of different trades. There are, for example, the burn-marks and oil stains of restaurant chefs, the hook-tears of fisherpeople, the worn knees and ink stains of elementary school teachers, and the dye and paint stains of local painters.

Denim worldwide is the clothing of the working class and the ODP connects hardworking local people and their stories with visiting consumers looking for unique fashion appeal.

The Onomichi Denim Project
Good Tea and Old Beauty
Down a tiny alleyway off the the covered shopping street toward the station is an indigo-dyed noren banner marking the wonderful Tea Factory Gen, run by owner Gen Takahashi in a formerly abandoned house.

Takahashi says he has always loved old things. This led him to collect various antiques and study the art of tea-making in Kyoto. On his first visit to Onomichi (his wife is from here) he fell in love with the wabi-sabi retro vibe of things that are old and run-down, but which still have great value. He was in his twenties when he launched his business eight years ago, and now is surrounded by other creatives who share his disdain for modern, fast, cheap, and soulless consumer culture.

Takahashi grows and harvests the tea at an abandoned tea plantation he brought back to life. He has also renovated an old factory building and filled it with Showa-era tea-processing machinery that he says may be noisier, but creates better, more subtle flavors.

Takahashi says that growing tea organically and processing tea leaves slowly with these salvaged machines is more meaningful, and makes the most of what is available. He says his philosophy has led to a successful business in balance with his family life, the people he works with, customers he serves as well as being a better steward for the environment.
Organic tea has a much lighter flavor, which Takahashi says is sometimes a hurdle for new drinkers who expect the deep flavor of a typically grown and processed tea. Being one of only a handful of naturally made teas in Japan, however, has built him a strong brand and a loyal fan base. One of the highlights of his business when his tea was enjoyed by the most powerful leaders in the world at the Hiroshima G7 summit.
He successfully raised 3.3 million yen in a crowdfunding campaign to open his second shop, Tea Stand Gen Yamate above the train tracks. Always the innovator, he mixed the old earthen plaster with new straw, as well as spent tea leaves from his shop, to make the walls. This is a beautifully sustainable strategy which harmoniously infused the essence of tea into the very architecture of his new shop.

Tea Factory Gen website and online shop
Mukaishima 'Opposite Island' Entrepreneurs
In Japanese, Mukaishima means "the island over there" and it serves as a vital extension of the thriving heart of Onomichi. A 5-minute ferry ride transports visitors across the water to this island, which is not only the first step of the Shimanami Kaido cycling route but a home to the following sustainable businesses.
Organic Farming on an Abandoned Hillside
On a hill overlooking a cute micro-island on the Seto Inland Sea is the scenic organic farmland and natural dyeing and textiles shop of Thomas and Kaori Kloepfer.

Thomas originally came to Hiroshima from the US state of Georgia through the Japan Exchange and Teaching Program. He then did his PhD program at Hiroshima University focused on sustainable agriculture while he tried out various techniques on farms around Onomichi.

Originally from Saitama, Kaori Niisato Kloepfer hosts a weekly Hiroshima RCC radio show focused on sustainability and environmental issues where she gives many examples and insights from her work in Onomichi as a talented textile artist. Kaori is skilled at using natural dyes from waste materials and plants.
This ideal spot, with a good sized patch of farmland sunny enough to grow food on year-long, made this farm a clear winner when they were looking for a space to settle. They have now renovated a few abandoned houses, created enough space to grow a multitude of crops, and still have enough space for the sheep, pig, chickens, ducks and their pet dog. In the last ten years, they have expanded to a 3,000-square-meter plot that includes more derelict farmland and additional abandoned buildings.

In addition to running the farm and textile shop, the pair also do farm tours, and run workshops on sheep shearing, natural dyeing, no-till organic farming, and farm animal care.
Thomas is deeply concerned by the declining population of farmers in Japan, with the steepest slump in Hiroshima. Thomas had studied agriculture in the US but was disillusioned by the typical techniques. He was drawn instead to the teachings of the Shikoku-based farmer Masanobu Fukuoka who became world famous for his book "One Straw Revolution."

Fukuoka's technique is what Thomas practices as "no-till," that is, farming that focuses on regenerating the soil without disturbing the layers of the earth. Each year, Thomas is able to grow over 80 varieties of fruits and vegetables on the farm and has become a master of circularity where nothing on the farm goes to waste. He catches rainwater, uses solar panels, and even has a compost toilet. The Sasaki's donate spent grain, and the weeds are eaten and processed by the farm animals into natural manure which helps the plants grow.

Thomas and Kaori are also opening a cafe which will provide a needed community space for locals as well as appeal to visitors cycling along the nearby blue line cycle route.

Pitchfork Organic Farm | Tachibana Textiles
A Plant-based, Fair Chocolate Factory
Started in 2014 on Mukaishima island in Onomichi, Ushio Chocolate is a great example of how running an ethical and sustainably focused business can be funky, collaborative, and fun.

Shinya Nakamura, one of the founding members of the company, fell in love with the "vibe of Onomichi" on a cycling trip along the Shimanami Kaido route. One of Ushio's co-founders was a chef disillusioned by the wastefulness of the meat, fish and dairy industry and wanted to launch a more sustainable brand. Nakamura also shared his partners' passion for creating great relationships with their direct-trade partners worldwide. While business trips around the world can be challenging, they wanted to ensure that the growers of their essential ingredients were taken care of instead of exploited.

His current passion is working with producers in Bali to create a new type of fermented chocolate. One of Japan's traditional strengths is fermentation and he sees a way to help the brand stand out by creating new products for chocolate lovers.
Ushio is full of colorful murals, friendly staff, delicious vegan chocolate, cakes, great views and a fantastic vibe—all of which make this a must-visit spot in Onomichi. Everything sold here is ethically sourced, plantbased and collaborative with a wide net of artists, growers, and musicians.
Nakamura agrees that it's often not easy for customers, or even staff, to understand why a sustainable philosophy is necessary. It takes so much more time, money and effort to establish good direct trade agreements for key ingredients, empower women, sell only plant-based products, and adopt a zero-waste approach to service. But he feels that their staff develop an appreciation of these sustainable practices at their own pace. In terms of customer appeal, no one seems to have any problem climbing the steep hill up to the shop!

USHIO Cholocolatl
Sustainable Fashion and Life
Sasara Hatagi is a young entrepreneur with an infectious vision for a stylish, healthy and sustainable lifestyle that goes hand in hand with her passion to create organic cotton clothing.

Settled in a little hamlet surrounded by the green hills on Mukaishima island, Sasara bought an old building and is renovating it into a sustainable business complex. First she launched an organic cotton clothing boutique filled with her original designs called Soranoki. Then she has been collaborating with other entrepreneurial women to fill the building with other shops.
Sasara also has a passion for reusing old things and is renovating the old rooms in the abandoned apartment block into a sustainable business complex. She has created a guest room, traditional Japanese bath heated from local wood, a charming kitchen filled with traditional wood burning cookers, and even a toilet with an amazing filtration system so waste can be put back into the environment without damage. ("You can even drink it!" she says.)

Everything about Sasara's business complex is a successful case study of sustainable strategies put into action. She has fitted the building with solar panels and a rain catchment system to capture renewable energy and an essential water source from nature. She sources her food from local organic farmers and is an active member of the local community.

Sasara says her business philosophy is to create sustainable food, clothing and lifestyle. Her brand educates visitors and customers in how they can adopt good style and sustainability in their lives.

Soranoki Organic Lifestyle Studio Shop & Stay

The sustainable business philosophy that we see put into action by these Onomichi based entrepreneurs is so inspiring, but also gives us opportunities to live a healthier, happier and more stylish life. They are showing us that business doesn't need to be exploitative, we can run successful businesses, that support instead of damage, our environment and people.