Onomichi: A Japanese Inland Sea Town That Saved Its Own Life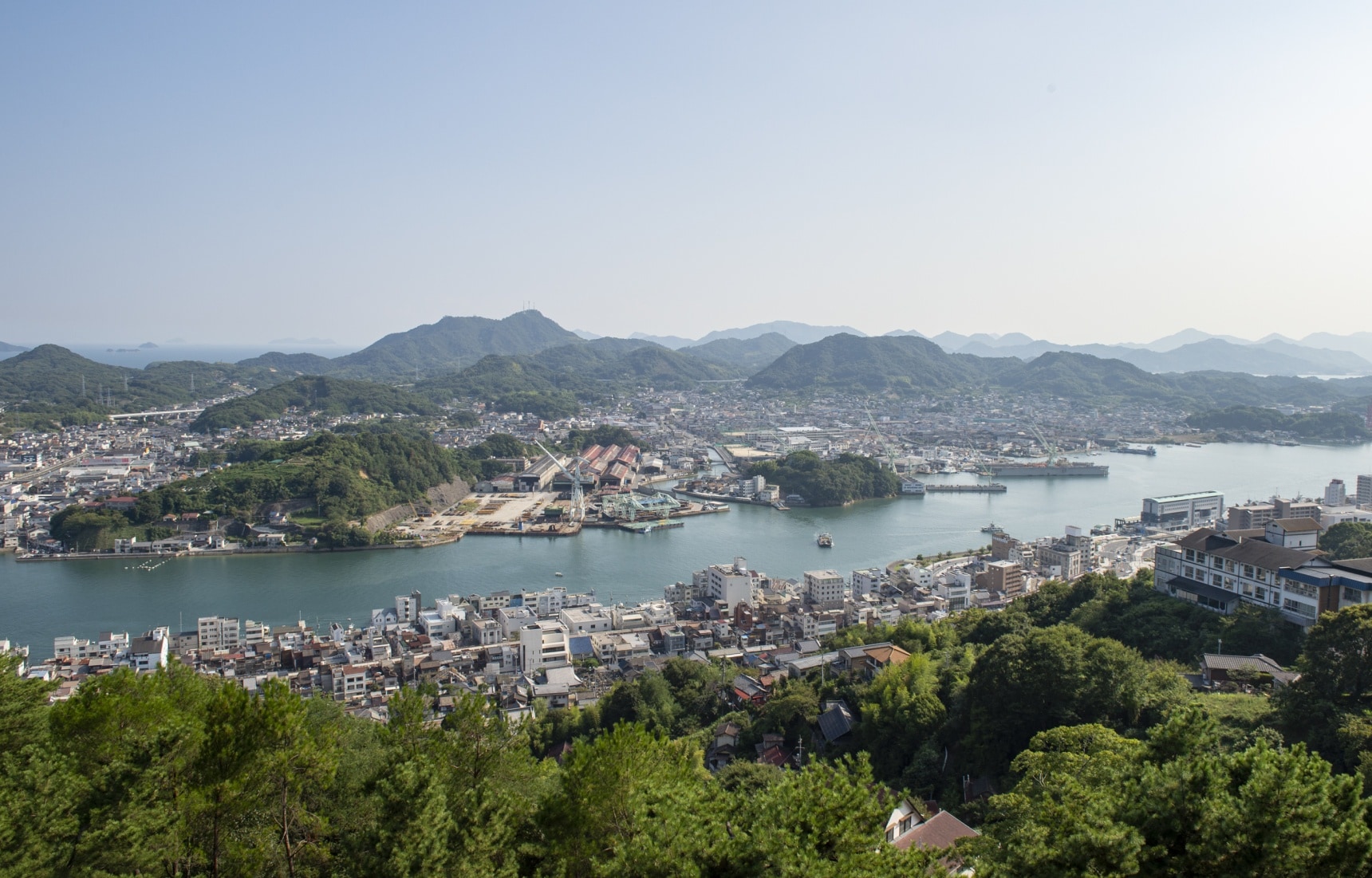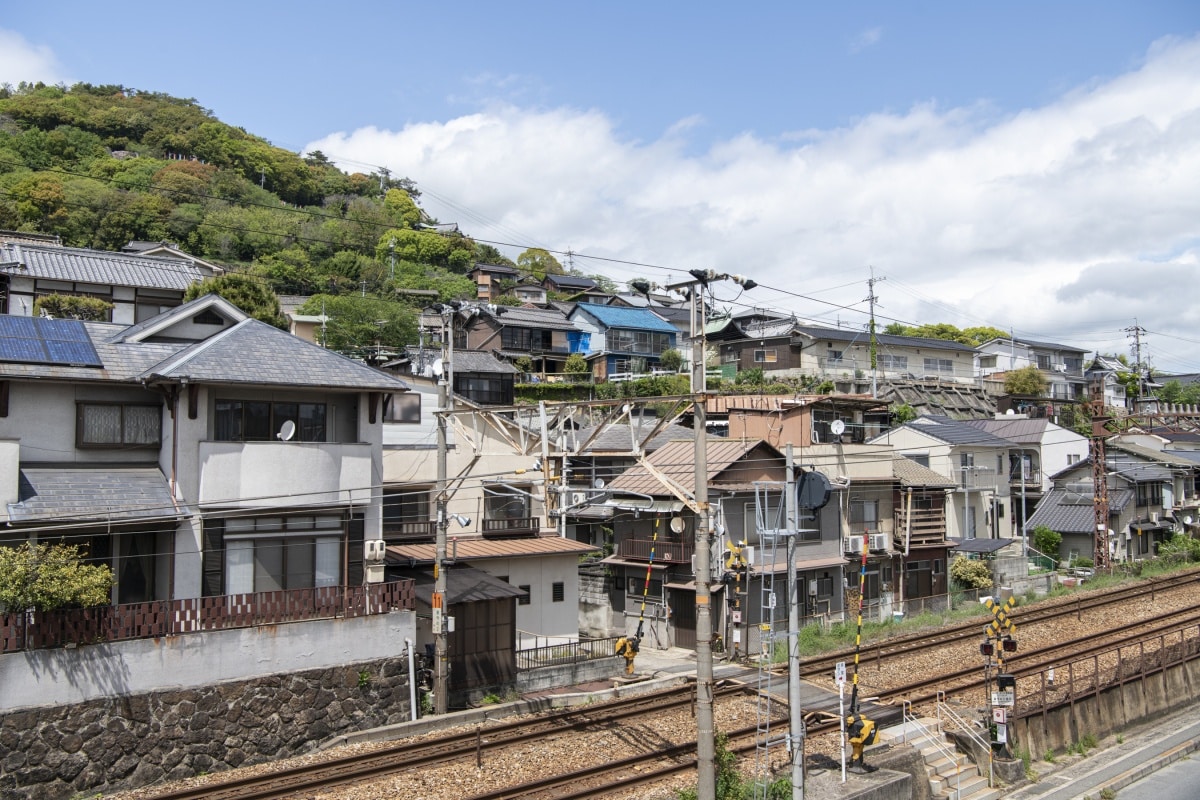 Onomichi is a small city in Hiroshima prefecture that lies on the coast of the Seto Inland Sea. In the 17th century, it was a major port for the trading ships that connected the many ports and islands of Japan. In the last hundred years, it has inspired writers, filmmakers and artists who found themselves fascinated by its beautiful temples, sea views, and classic cityscapes.

Today, the port-side heart of the city is a walkable combination of hillside temples, traditional and modern shops, eateries, hotels, homes, cycle-rental shops, ferries and a train station. Only a ferry or bike ride away are plenty of places to explore, including beautiful swimming beaches and interesting towns.
My fascination with Onomichi began more than twenty years ago, during the lively local festival called Becha-Matsuri. We found so much more than expected—the stunning old temples, retro shops and the classic cityscape were all so charming. The festival featured scary oni, traditional Japanese demons who roam the town, scaring the kids . . . and me.

Unfortunately, the following years became even more frightening. I watched Onomichi begin to decline like so many rural towns across Japan, suffering from a shrinking workforce and a population that was becoming increasingly elderly.

Unlike many other areas, however, Onomichi is now showing signs of a turnaround, thanks to forward-thinking city planners and visionary entrepreneurs. There is a common focus on reuse, creativity, innovation, and entrepreneurship that makes it one of Japan's top sustainable destinations. Here are a few examples of the people and places behind this remarkable revival.
U2: A Cycling Center That's Making a Difference
Symbolic of the city's trademark reuse activities is the U2 complex, a stylish cycling-centered, multi-function hospitality facility that was once an abandoned portside storage warehouse. Onomichi is a gateway to the Shimanami Kaido Cycling Road, a 70 km bicycle route that connects a number of islands of the Inland Sea. Opened in 2014, U2 offers a number of features. For short-time visitors, there are showers, clean restrooms, a coffee shop, bakery, bar, restaurant and shops. A large cycle shop sells and rents bicycles, and does repairs.

U2 also includes one of Japan's only bicycle-friendly hotels where you can take your bicycle anywhere, and even hang it above your bed. The interior is filled with ramps, high ceilings and modern art.
In terms of sustainability, U2 started out with a bang: a focus on low-impact cycle-tourism, and its reuse of an old port warehouse, which saved on materials, waste, and energy consumption. General manager Eriko Inoue is an Onomichi native who spent years studying fair-trade initiatives in Asia, and is proud that U2 sources 80 percent of its products from the local area. Though they do import 20 percent of their products from international markets, they are careful to choose more sustainable and higher quality imports to maintain brand appeal.
In addition to being barrier-free, U2 eateries are flexible, catering to vegan, vegetarian, halal, and gluten-free requests. Inoue also touted the new origami style paper take out coffee cups and biodegradable non-plastic straws, water refill stations, and compost bin.

Bilingual U2 website: https://onomichi-u2.com/
AKIYA SAISEI: Rescuing Abandoned Houses
One of the most significant projects at the core of Onomichi's revival is the Onomichi Akiya Saisei project, a non-profit founded by Masako Toyota in 2008. This project has focused on the repopulation, not resale, of abandoned properties (akiya) in Onomichi.

Toyota's strategy is unique yet straightforward. Instead of focusing on reselling properties, she attracts new residents to come and live in or use them as rentals. The Akiya Saisei NPO has revived 200 properties in the city center—and reversed the ghost-town trend by filling properties with new energy, art, enterprise and the value of community. Of the 200 akiya reuse projects, 30 percent are used as businesses; 70 percent as homes.

Akiya-Saisei NPO Japanese Website: http://www.onomichisaisei.com/
An Aussie Cyclist Makes Herself At Home
One of the homes belongs to Australian Tina McCarthy, who first visited Onomichi in 2015 with a deep love of cycling, design, and travel. "The welcome we were given as cyclists was incredible," she says. Though she was saddened to see so many shuttered shops in town, she felt there was an exciting potential vibe thanks to the U2 facility and a new boardwalk development. "There was something about the ambiance of the whole town that was just so gorgeous."

McCarthy got the idea of buying a house from Akiya Saisei, but eventually found a home on her own. After viewing a number of houses that would need extensive repairs, she and her husband found one at ¥8 million that only needed minimal repairs. At that rate, she says it's much better value than any vacation home they could have found in Australia, even including the airfare.

You can see my interview with Tina here: https://www.youtube.com/watch?v=Z0-V0KVWs4I
Shoemaker Naomi Toyama: The Right Side of the Tracks
Alongside the local train tracks at the foot of Mt. Senkoji are the covered shopping streets, full of eateries, coffee and tea shops, bakeries, kissaten retro coffee shops. It's fun to wander the classic backstreet alleys and met some furry locals—Onomichi is famous for its stray cats.

In the last five years, more and more establishments have been popping up out of formerly abandoned buildings along the tracks. One of these reused akiya along the tracks is an atelier used by shoemaker Naomi Toyama.

Toyama not only makes footwear; her Zero-Waste Onomichi Instagram account promotes the growing sustainably-focused brands and opportunities in Onomichi to a Japanese audience that is just starting to become aware of the value of sustainable living. Naomi says she always thought she was living a sustainable life, but was challenged by her daughter to reduce her waste and use of plastic.

Naomi shares great tips in Japanese here
LOG: An Indian Intervention in Accommodation
One of the most impressive of the town's renovated Akiya projects is LOG, a boutique hotel that opened in 2018 and has raised the bar for sustainable lodging. The creators collaborated with Indian architect Bijoy Jain to renovate a disused 1960's apartment block. The project combined Japanese traditional design and modern art to create an attractive place to stay, powered by a sustainable core philosophy.
The hotel's design brings the outer gardens and landscape in through the oversized windows and makes use of its thick insulation to create comfortable spaces that utilize the natural breeze and light, and greatly reduces energy use. LOG also empowers women to take on positions of leadership, promotes sustainable products, sources organic food and features local artists and craftspeople.
A sustainable design feature is the use of Japanese washi paper in each guest room. Washi is a low-impact material often made from weeds—it's better for the environment and supports the craftspeople who make it. A living artpiece in the lobby features a wooden chair slowly going back to nature while plants grow up from the compost below. Finding a symbiotic relationship between hospitality and nature is a suitable theme for LOG.

According to LOG manager Noriko Kobayashi, the staff rose to the challenge to not only offer guests a high-value experience, but to operate at a higher sustainability standard. To tackle food waste, they order just enough of locally-sourced, organic ingredients and reuse as much as they can before repurposing it as garden compost.

Noriko says that the location of the hotel at the top of a steep flight of stairs, without road access, necessitates that all supplies must be carried up a long flight of stairs and waste hauled back down. Noriko says this helps the staff focus on using resources to the utmost.

LOG bilingual website: https://l-og.jp/
Other Onomichi Attractions
A visit to Onomichi is incomplete without challenging the stairs up Mt. Senkoji or explore some of its 25 hidden temples. Make sure to wear comfortable shoes and bring a full water bottle. My favorite time to climb up for clear views and serene exploration is in the early morning to avoid the heat and the crowds. Of course, you can choose to take the cable car up to the new viewpoint at the top of the mountain. Make sure to drop into Onomichi's oldest Ushitora Shrine to admire the 900-year-old camphor tree in front of the cable car station.

Onomichi's official website: https://www.city.onomichi.hiroshima.jp/site/onomichicity/

In central Onomichi, city investment in a long open boardwalk along the harbor has paid off. The car-free boardwalk gives safer and more relaxing access with views of the Inland Sea's ferries, bridges, the opposite island of Mukaishima and distant mountains.
Better Than Smart
Where urban projects are involved, most of the focus in Japan is on the few high-profile "smart city" projects like Toyota's ambitious Woven City near Mt. Fuji and Panasonic's project outside of Tokyo.

These smart city projects start from the drawing board with an empty space to design the "perfect city" from a lab. They are filled with highly efficient, technologically savvy and futuristic infrastructure, and showcase cool hi-tech gadgetry controlled by AI and the promise of clean power like hydrogen.

In contrast, Onomichi's appeal as a sustainable destination comes from reusing what is already available. This creates an interesting combination of old and new, historical and modern, planned and natural, traditional and innovative. It may be a place that is imperfect, but with attractive possibilities to likeminded, innovative people who are spurred on to be a part of the local vibe.

In Part 2 of this series, I'll focus on the makers and producers of Onomichi's sustainable products.
How To Get There
Onomichi is well connected by rail, road or bicycle. You can travel to Onomichi from Hiroshima city in about an hour by bus, car or Shinkansen bullet train. It only takes 33 minutes to get to Onomichi from Okayama or 90-minutes from Osaka by Shinkansen.

If you are a good cyclist, you can cycle the 70 km Shimanami-Kaido route to Onomichi from Imabari, Ehime (Shikoku island) in 4~5 hours, or enjoy a more leisurely paced cycle trip with stops in about 10 hours.