A Pilgrimage to Japan's Remarkable Zero-Waste Town of Kamikatsu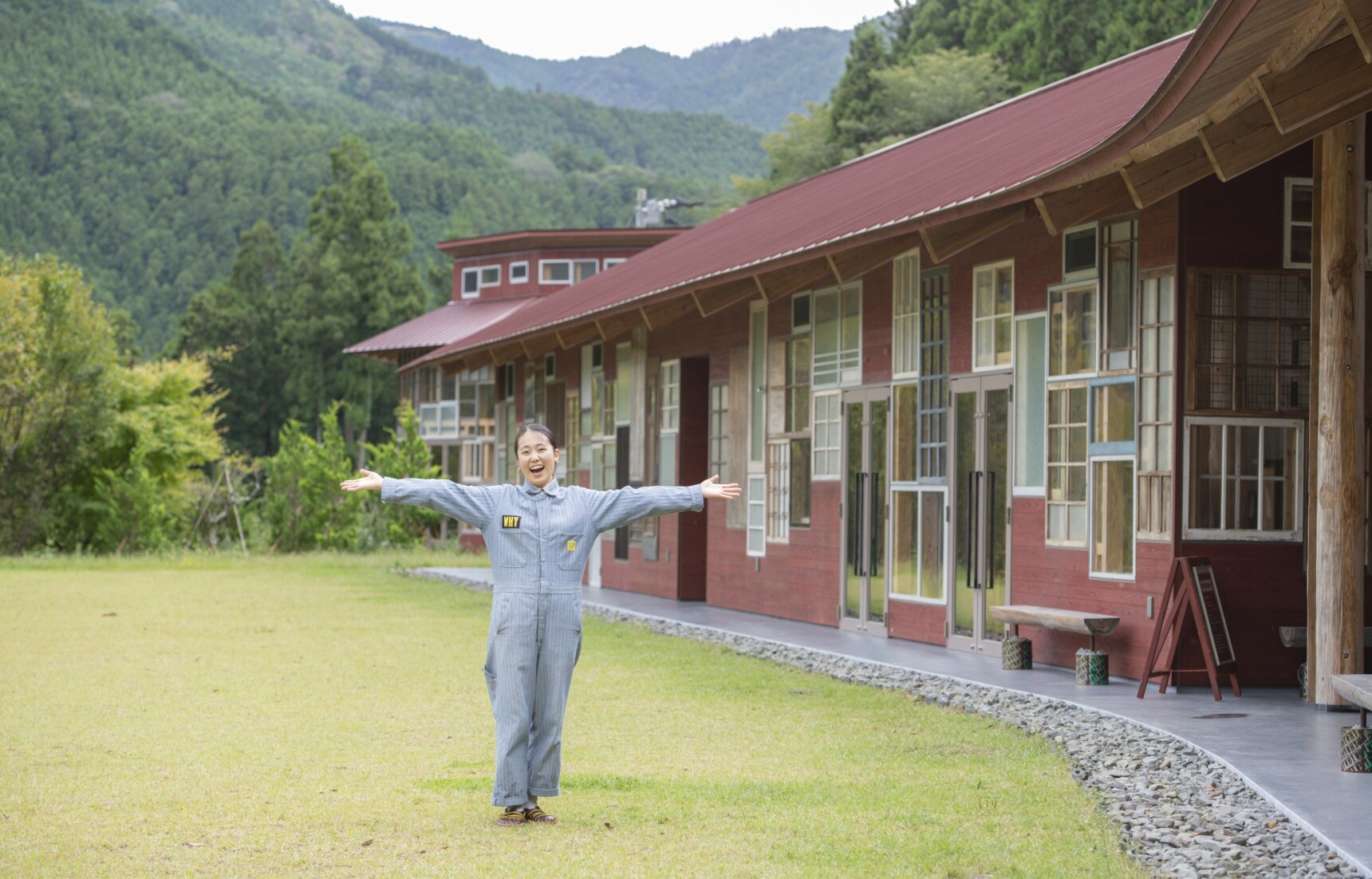 Sustainability-focused talk-show host Joy Jarman-Walsh shares her love of visiting the zero-waste town of Kamikatsu. This secluded mountain town in central Shikoku has been an inspiration to people from around the world who come to experience its innovative programs and world-class sustainable travel choices. (Photos by Tom Miyagawa Coulton)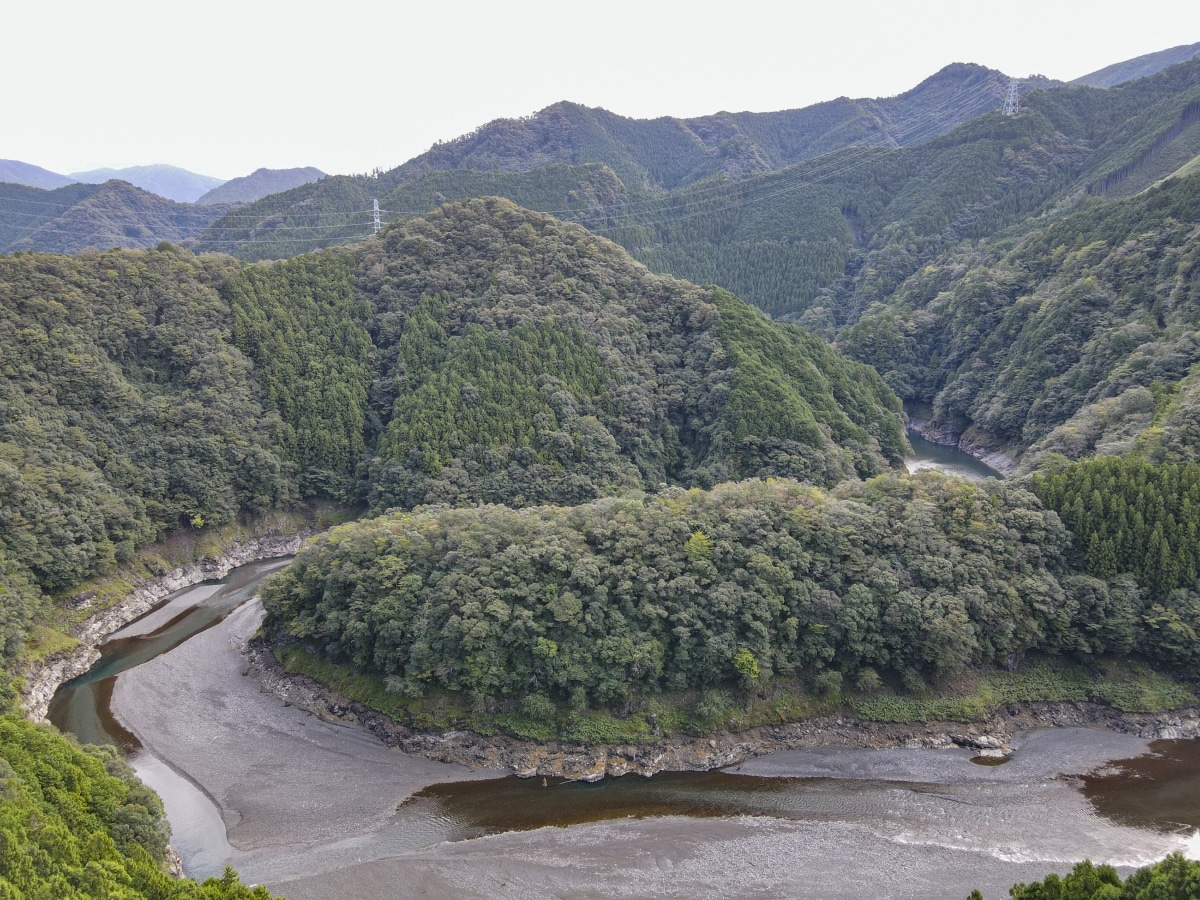 My passion for the zero-waste town of Kamikatsu began with a research trip for my sustainable tourism master's thesis in 2016. For years, I had been seeking out sustainable communities and zero-waste innovation across Japan. When I heard there was a town going above and beyond the status quo—including sorting their waste into an incredible 45 categories—I couldn't wait to see it for myself. What I saw in Kamikatsu on my first research visit did not disappoint, and every time I have been there since has strengthened my conviction that there are better ways to live and manage our common problems.

On the road to Kamikatsu, I always take note of the contrasting scenes: the lush fields of rice and vegetables, the traditional wooden and earth-plastered houses, the clear rivers, and the forested mountains versus the unfortunate plastics of convenience, concrete construction, and heavy industry.
I sometimes pass pilgrims walking in their flowing white robes and cone-shaped bamboo hats, making slow progress with each forward thrust of their long, wooden staffs. They are taking part in the henro, the ancient pilgrimage route that follows the steps of the Buddhist master Kukai past 88 mountain temples on the island of Shikoku. This segment from Tokushima is called "Awakening." Whenever I visit Kamikatsu, I also feel like I'm on a pilgrimage of awakening. Rather than a staff and robes, I carry my reusable containers and cutlery in pursuit of a meaningful trip seeking answers and enlightenment at the zero-waste town.
"I love to arrive early in the day when it is quiet, the mist still clinging to the mountains."
On my visits, I often stop at a point overlooking the town, where I can stretch out the kinks from the miles spent behind the wheel. I love to arrive early in the day when it is quiet, the mist still clinging to the mountains. On the ridge next to me is the new WHY facility, the town's main waste-sorting operation, yet I smell nothing but the fresh mountain air.

Visitors to Japan often comment on how clean everything is—from the trains to public streets. It's true that everything looks clean, but the discouraging reality is that more than 80 percent of all the waste that is being collected is incinerated or put into landfills. Kamikatsu has managed to demonstrate an alternative approach. After 20 years of implementing diligent and innovative strategies, the town has succeeded in diverting the destination of 80 percent of all its waste from incinerators and landfills through composting, reuse, and recycling.
Feeling the Pressure: Go Green or Go Bust
In the beginning, it was less about a drive toward sustainability than it was about pure, practical demand. In the 1990s, Tokushima Prefecture and the national government upgraded their pollution standards and threatened to withhold funds from communities that did not abandon the open burning and dumping practices that were typical in many parts of Japan, including Kamikatsu.
Faced with the difficult decision of complying or possibly going bankrupt, the town began implementing waste-reduction strategies. Mandatory composting for all residents and businesses began in 1995, reducing the overall waste by one-third. Kamikatsu lacked the funds to start a garbage collection service, so it established a centralized waste-sorting facility in the center of town. In 2003, it made the bold move of officially aiming to be zero-waste by 2020.

It hasn't all been smooth sailing, as the zero-waste target had to be readjusted to 2030. But the two-decade collaboration between town policymakers, non-profit activists, entrepreneurs, and local residents has led to significant progress. Kamikatsu now creates 50 percent less landfill and incineration waste than the average town in Japan. But the inspirational appeal of this zero-waste town goes far beyond its impressive statistics. Hironaru Yoshizumi, section manager of the Kamikatsu Town Planning and Environmental Division at the Kamikatsu town office, says that there are many similar small towns in Japan suffering from population decline and empty houses that are competing for new residents and visitors. "But we are the first and only zero-waste town," he says, "which gives us an advantage in stand-out appeal."
The WHY facility certainly stands out, and not only because of the hundreds of windows, old doors, and long beams of local wood incorporated into its rustic design. It is the central hub for the local community, the place where people bring their waste, separating it into 45 different categories. For the local community, it functions as a community center, kids' play area, shared working space, and freecycle shop. For travelers, it acts as a visitor center for the zero-waste facility tour and as the location of Japan's only zero-waste hotel, complete with hotel compost area.

The various tidy baskets and piles of recyclables at the main waste-sorting center are impressive. At each visit, I notice small changes made to keep up with the fluctuation in the costs and benefits of the recyclables. Locals seem to enjoy the point-card system for milk cartons and other high-value items. And the staff always have news of recent collaborations.
Momona Otsuka, the CEO (chief environmental officer) of Big Eye Co. who manages the WHY facility, believes that having hands-on interactions with waste is the only way to truly understand the challenge of dealing with discarded mixed-material products. She says a group of designers and managers from a Japanese manufacturing company visited recently and deconstructed a sofa into its various materials. Another group, this time university students, took apart an electric carpet. "It's these experiences that inform people best," Otsuka says. "We hope these are people who can make changes for better packaging and product design in the future."

The facility staff informs local residents about the costs and benefits waste brings to the town. An aluminum can brings value to the community, for example, while plastic packaging has a cost. I hear the whirring of a machine and ask about the materials, like clear plastic bottles, that are being crushed and stored in other parts of the facility. According to Otsuka, storing such materials means "the town is able to save money by limiting pickup to once or twice a year."
Evolving to Survive: The Tale of Rise & Win
My next stop is the stunning Rise & Win craft brewery. Like the WHY facility, there is sustainable innovation at work in the stylish, innovative design that reuses old windows by arranging them into an upcycled mosaic of old glass and wood. Inside, the walls are covered in old newspapers, and benches and furniture have been repurposed into shelving for product display. An iconic wall of windows behind the bar makes a cathedral-like impression.

Rise & Win is a play on the name of the town Kamikatsu, which combines the Japanese for kami (rise) and katsu (win). The brand started out as a simple zero-waste shop, but it didn't attract enough business to survive. Inspired by his travels to the U.S. Pacific Northwest, founder Tatsuya Tanaka began serving high-quality craft beer and big plates of American food. It was such a success that the brand expanded to a second brewery in Kamikatsu, called Stone Wall Hill, and opened a popular taproom in Tokyo.
Many people I know love the Rise & Win Kamikatsu craft beer brand and style without any knowledge of its embedded zero-waste philosophy. Creating a unique, high-quality product and service can create the economic success that funds the development of other sustainable projects. As the brewery's event manager, Aki Ikezoe, told me, the brewery is now filtering all of its waste and collaborating with local farmers—and even growing its own wheat and vegetables fueled by composted beer waste.
Signs of Sustainable Life: A Community Commitment
Throughout the town are signs of the community's commitment to sustainable projects both large and small. At the upcycle workshop Kurukuru Kobo, traditional handcrafted items are made from disused kimono and other disused local materials like giant koi (carp) streamers. Here you can find a selection of stylish, fun, and brightly colored jackets, bags, wallets, and ornaments on sale that support the workshop and the local residents who create them.
Cafe Polestar, founded by Terumi Azuma and one of the first cafes in Kamikatsu, clearly displays its zero-waste accreditation stickers at the entrance. Zero-waste options include a service for customers to fill their own water bottles and containers with hot drinks, foods, and sweets before exploring the local sights.
The onsen hotel Tsukigatani has long been a popular place for visitors to stay, bathe, eat, and relax in its 14 rooms and at its campground. The hotel is also the base of operations for the town's famous Irodori leaf business. Japanese traditional dishes are often served on freshly picked leaves, and Kamikatsu locals earn extra income by selecting the best from the town's lush foliage and shipping them to high-quality restaurants all over the country. The hot spring bath is also heated using an efficient biomass boiler fueled with local wood, reducing fossil-fuel use while funding thinning projects in the monoculture forests.
The WHY Hotel: Unquestionable Comfort in Zero-Waste Style
Of course, if you're looking for a one-of-a-kind sustainable hospitality experience, you'll want to stay at the zero-waste hotel WHY, where you can experience the style and comfort of zero-waste principles in action. There are four two-story cottages, each featuring a stylish combination of reused textiles, windows, wood, and artwork.
At check-in, guests are asked to choose just enough of the delicious coffee, local awa-bancha tea, and hand soap to get them through their stay. The hotel is a beautiful spot to see the night sky, and morning brings serene views across the misty valley. At check-out, guests have exclusive access to the waste-sorting area for a private tour and sorting of the waste from their stay.
Sustainable travel success is feeling assured that your visit creates less burden on the local community and environment. At the end of my trip to Kamikatsu, I always stop at the WHY facility and walk up the hill behind it to view the giant question mark. I take a moment to appreciate the beautiful views of the forests surrounding the facility and smile when I see local people happily greeting one another as they come and go to sort their trash or join a workshop or meeting there.
Why Not?
The question mark design does make me wonder about the three Ps of sustainability: people, planet, and profit. Why don't we better manage our needs for people's quality of life, in balance with the needs of the planet, balanced with the need to make a profit? The people of Kamikatsu have been showing us how to better balance those three Ps for over 20 years now, and it is never too late to learn something from them.

Some visitors may see Kamikatsu's 80 percent level of success as a glass half-empty since the town hasn't yet achieved its target of zero-waste. But what most impresses me is that they haven't given up. The roadblocks they have faced over the last 20 years haven't dampened their motivation to keep innovating and improving year-on-year. Instead, they seem to have only deepened their commitment.
Getting There
Kamikatsu is a 90-minute bus ride into the mountains from Tokushima Station. Many visitors come from Kansai or the Okayama area in a few hours by car, but for those coming from Tokyo and further north, it's easier to fly to Tokushima Awaodori Airport. From there, it's approximatelyt 30 minutes to Tokushima Station by public transportation.

From Tokushima Station, you will need to travel by car or bus to reach Kamikatsu. You can also book a Kamikatsu "volunteer taxi" to get to the mountain town.