Nagasaki Champon — A Different Kind of Ramen
Where it Began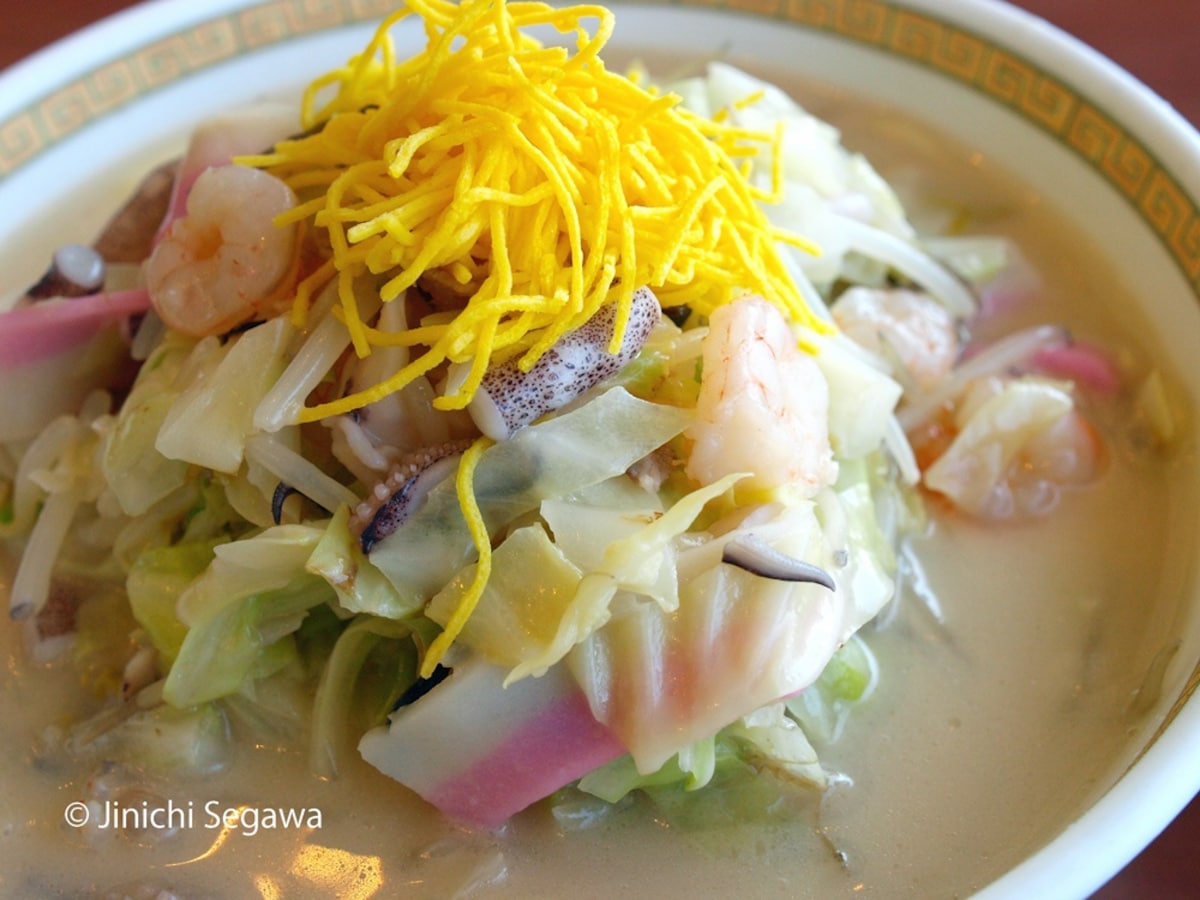 Nakasaki champon all started at a shop called Shakairo. Packed with seafood like shrimp and squid, as well as pork, vegetables, cloud ear mushrooms (kikurage) and chikuwa (a kind of tube-shaped fish-paste cake), a bowl will definitely fill you up!

The signature broth is boiled for three to four hours using two to three whole chickens, pork bones and chicken bones for a rich and creamy flavor. Once you've tried it, you won't forget the taste!
Shikairo also serves sara udon. This dish uses the same base as champon ramen, but instead of broth, it's served in a thick, starch-based sauce, with the option of thin or thick noodles.
You can see the restaurant's hanko stamp on the wrapper for its moist towels. You can also order gyoza and other Chinese food to go with your champon—a combination we heartily recommend!