Japan's Oldest Theme Park: Asakusa Hanayashiki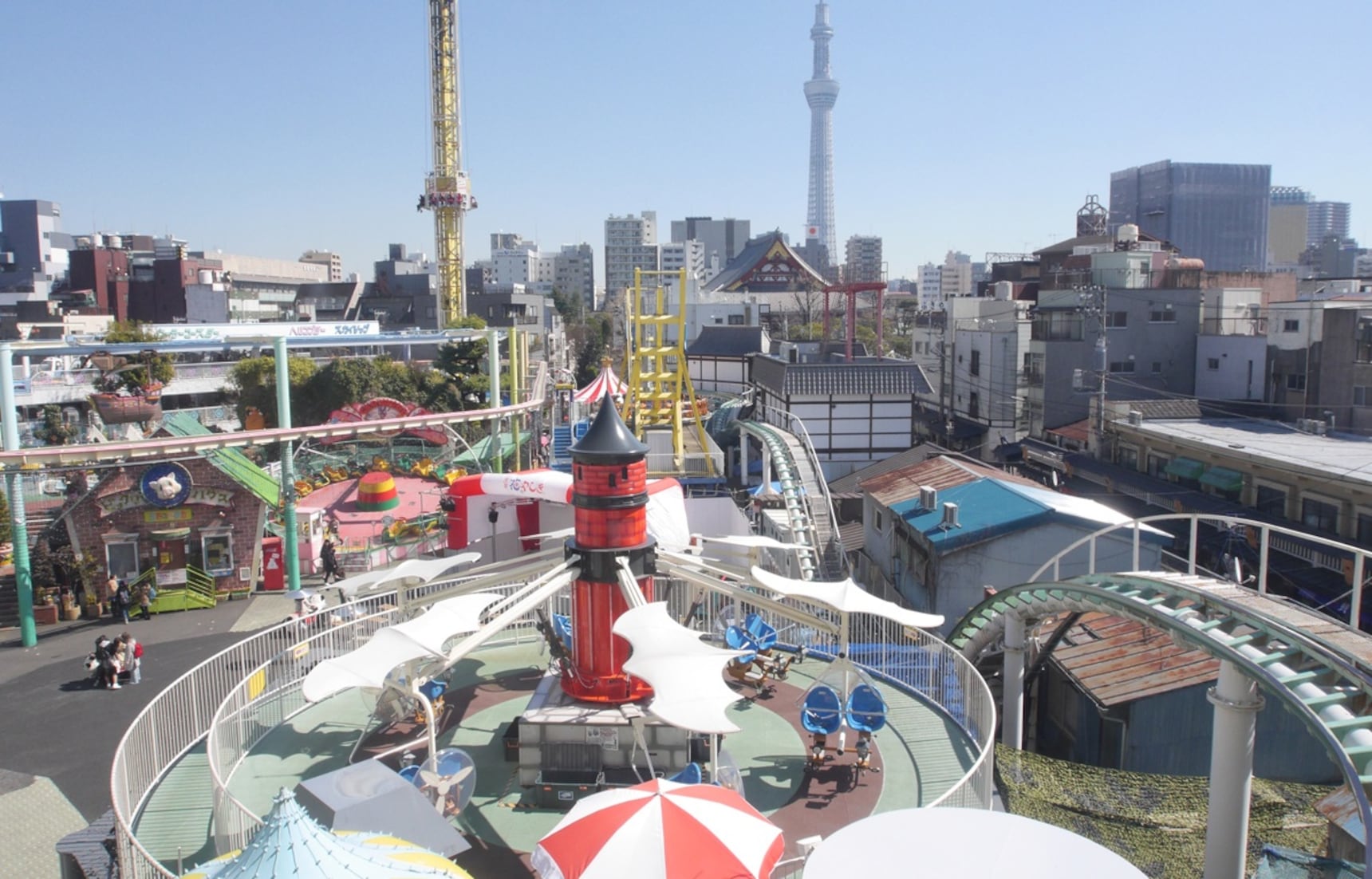 Asakusa Hanayashiki is Japan's oldest theme park. Located just five-minutes' walk from the main hall of Senso-ji Temple in Asakusa, Tokyo, it's a great spot for small children, couples and families, offering a different kind of fun from the nation's bigger theme parks.
Even Rides for Infants!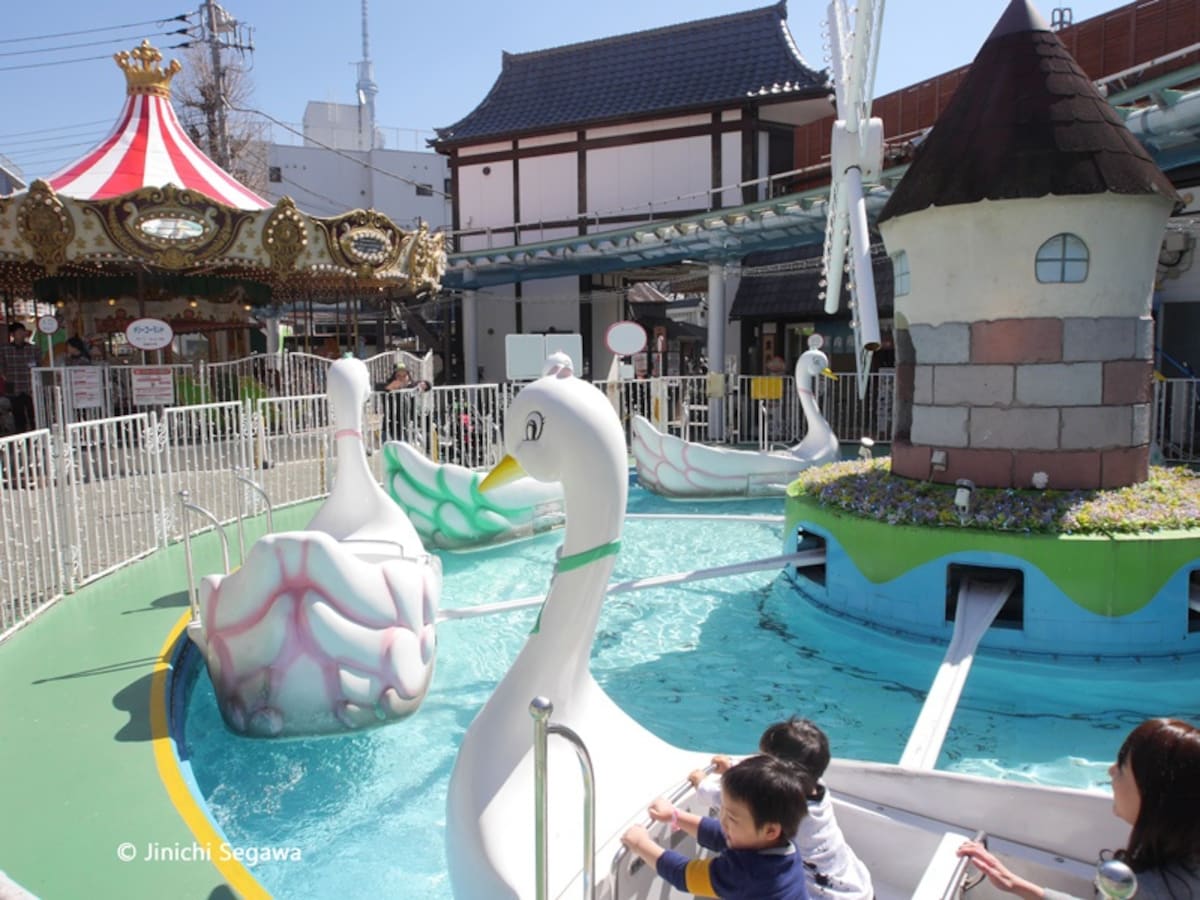 The key feature of many of the rides at Asakusa Hanayashiki is that they can be ridden by children of any age—even infants!—making it a great first theme park experience for your little ones, no matter how little.
The location is easily accessible, right in the middle of Asakusa's entertainment district, within sight of Tokyo Skytree.
The park is also home to Japan's oldest rollercoaster. Thrilling visitors since 1953, be sure to give it a try!
You can even bring food into the park, allowing you to enjoy a picnic along with your theme park experience. Keep an eye out for popular characters like Pikachu and Anpanman as well!
Of course, there are thrills for adults, too. The Disk-O is a speed machine that will slam you sideways with its crazy centrifugal force!
Space Shot, on the other hand, is a thrill ride that will drop you 60 meters (196.8 ft) in an instant.
The name of the Little Star may give you the impression that it's a lazy ride, but it's pretty wild once it gets moving. It will spin you round and round!
You can even see signboards from old attraction stalls, and there's an urban legend that real ghosts appear in Hanayashiki's Haunted House. Do you have the courage to go inside?
Even the surrounding hotels become part of the surreal scenery of Hanayashiki!
While you're at it, how about cruising around on Hanayashiki's signature Panda Cars? Popular even among adults, it's just ¥200 to cruise the park on the back of a panda!
Of course, you can buy original Panda Car merchandise as well. The T-shirts are the top choice—great for kids and adults, and easy to pair up if you're looking for that couple look!

Hanayashiki offers a unique and quirky experience you won't find anywhere else! Be sure to check it out next time you're in the Asakusa area!