Hikone Castle: A National Treasure at 410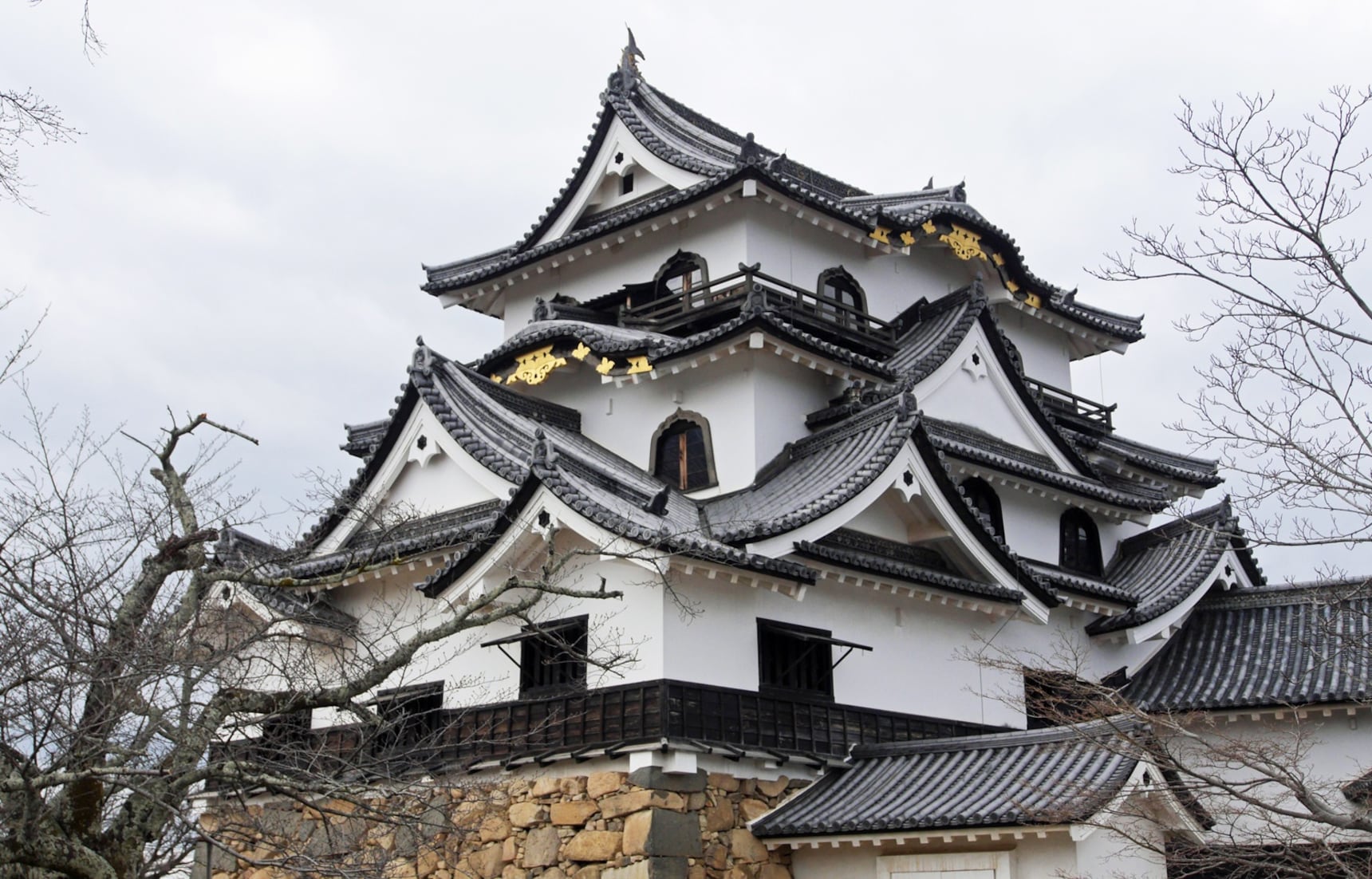 Lovely Castle with a 3-Level Keep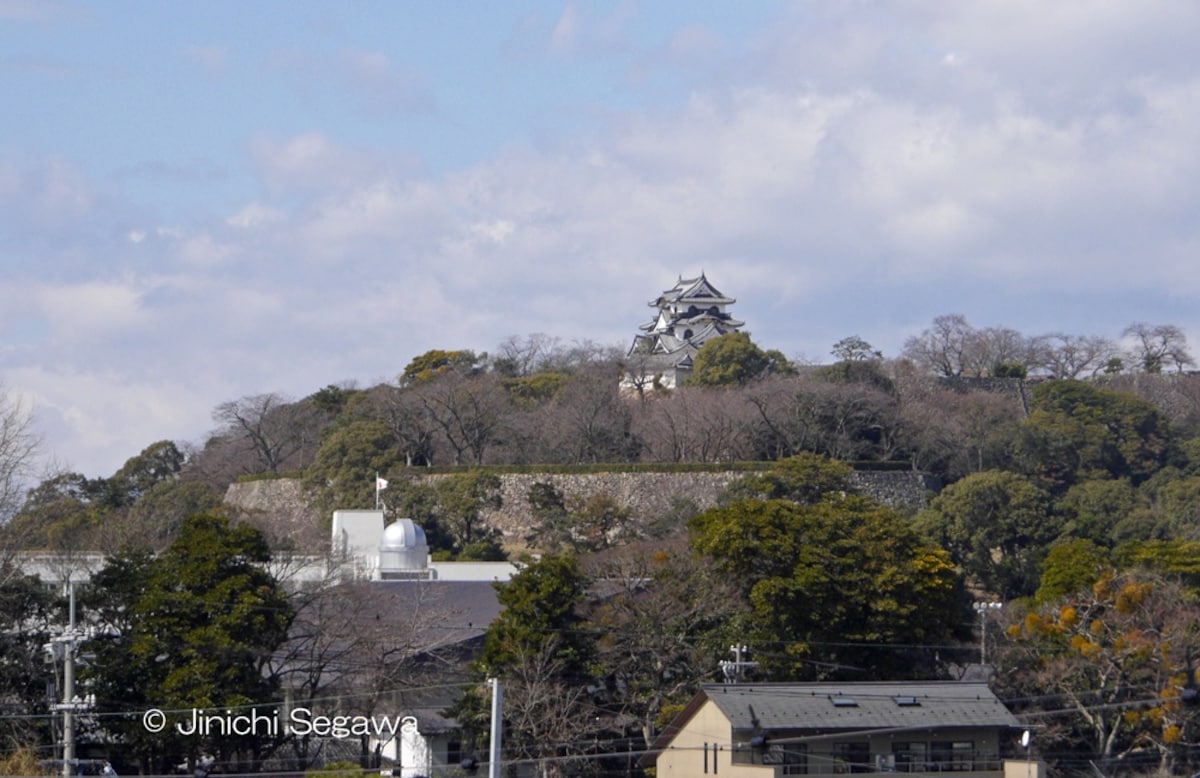 Located on a hilltop, Hikone Castle can be seen from the surrounding streets of Hikone City in Shiga Prefecture. It's easily accessed from Hikone Station, just a 10-minute walk away.
Hikone's central tower, or tenshu (天守), presents three stories of wood and plaster above a one-story stone basement. The triangular gables, or hafu (破風), make for a striking pattern on the roof.
On the approach to the main tower, you can see the stone walls, or ishigaki (石垣), supporting the Tenbin Yagura (天秤櫓, "Balance Scales Turret"). These are made in the nozura-zumi (野面積み, "wild-face piling") style. This traditional technique uses largely unshaped stones, and has the appearance of being piled at random.

More specifically, the walls are representative of gobo-zumi (牛蒡積み, "burdock piling"), a form of nozura-zumi using ovate rocks similar in shape to burdock, where only the smaller end of each rock is visible at the surface of the wall, with the spaces filled by smaller stones.
Despite all the stone on the outside, stepping into the central tower will place you in the midst of an all-wood structure with a very different feel.
Two flights of stairs lead to the top level of the tower. At nearly 45 degrees, they're very steep!
Climbing the stairs is precarious. Women will likely find it much easier to climb in pants rather than a skirt.
You can see the interior framework incorporating beams, or hari (梁), composed of huge branches left in their natural shape.
The top of the main tower affords an expansive view of the city of Hikone, with Lake Biwa spreading out in the distance.