Discover Fresh Greenery in the North of Japan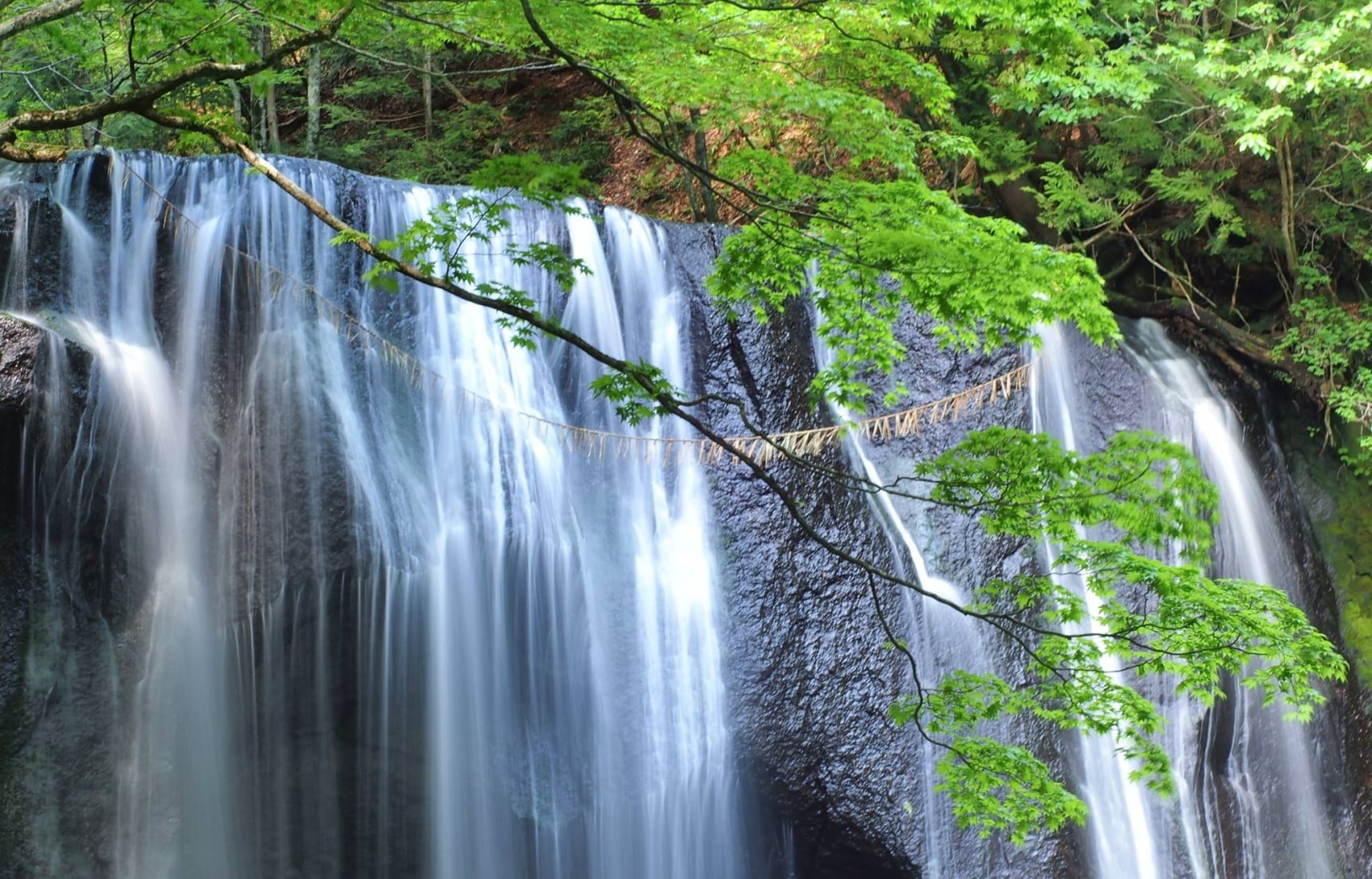 What does spring mean to you? In Japan, it starts with cherry blossoms, then come new leaves on the trees and clear blue skies. In the north, these are majestically paired with the remnants of winter snow on distant mountain peaks.
All About Japan took a team to a number of locations in Japan's northeastern region of Tohoku, following the water as it flowed from mountain peaks into rushing rivers, over waterfalls and down to awaiting lakes and rice paddies, capturing dynamic scenes of Tohoku's grandeur as we passed.

If you want to truly feel spring as it comes to Japan, you want to visit Tohoku.
Aomori — Ao-ike
Shirakami-Sanchi was one of Japan's first four UNESCO World Heritage sites, registered in 1993. The region spreads from the southwest of Aomori Prefecture to the northwest of Akita, centered around the last virgin remains of a cool-temperate Siebold's beech forest.

In the region's northwest can be found the Juni-ko (十二湖, literally "12 Lakes")—which actually comprise 33 lakes and marshes said to have been formed by a landslide during the Edo Period (1603-1868). They were erroneously named because only 12 could be seen when surveyed from Mount Okuzure.

Of these lakes, the most famous is Ao-ike (青池, "Blue Pond"). It's so clear its surface shines like azure, and you can look straight down to see every fish and fallen branch in its 9-meter (29-ft) depth.
Akita — Kisakata
Haiku master Matsuo Basho (1644-1694) visited Kisakata (象潟) during his famous trip to Tohoku, writing of it in his poetic travel diary, The Narrow Road to the Deep North (奥の細道・Oku no Hosomichi). At the time, Kisakata comprised a series of islands comparable in fame to Matsushima in Miyagi Prefecture. But an earthquake in 1804 raised the seabed to the surface, utterly changing the landscape forever.

Now Kisakata is like a sea of rice fields presided over by island-like copses of trees. In June, water rushes into the fields, and the pooled waters reflect the elegant height of Mount Chokai to the southeast. Registered as a Natural Monument of Japan, you can get a good view from the observation deck at Kisakata Nemu-no-oka rest stop (道の駅象潟ねむの丘・Michi-no-eki Kisakata Nemu-no-oka).
Iwate — Kagaminuma
Straddling Iwate and Akita prefectures, Mount Hachimantai is a plateau-like volcanic terrace reaching 1,613 meters (5,292 ft) in height. Part of Towada-Hachimantai National Park, the mountain is particularly known for its scenic lakes and marshes.

In spring, a brilliant blue crescent appears atop Kagaminuma Marsh (鏡沼, literally "Mirror Marsh"). 50 meters (164 ft) in diameter, this stunning and short-lived formation has been dubbed the Hachimantai Dragon Eye.
Miyagi — Kaerazu-no-taki Falls
The surreal turquoise waters of Lake Okama plunge 97 meters (318 ft) over a craggy rock face to form Kaerazu-no-taki Falls (不帰の滝, literally "The Falls of No Return"). There are two explanations for this waterfall's ominous name: One says there was once a legend of an ogre crone who lived here and would crush any men who came by and drink their blood, sending it running down the falls. The other is that visitors will become so fascinated by the falls that they will forget to return. You can stop by and decide for yourself which is more likely to be true!

Located in Zao Quasi-National Park, the falls can be seen from the Komakusadaira observation deck on the Zao Echo Line, a 26-kilometer (16-mi) road that transverses the Zao mountain range.
Yamagata — Jizonuma Pond
Jizonuma Pond (地蔵沼) is located at the foot of Mount Gassan, one of the Three Sacred Mountains of Dewa. Aside from the shrine at its peak, Mount Gassan is also known for its extended ski season—it gets so much snow it only opens in April, and you can still ski in June and July!

Part of Bandai-Asahi National Park, newly budding trees form a picturesque reflection in the pond, with walking paths and campsites found around the peaceful banks.
Fukushima — Tatsusawa-fudo-taki
Located in the north of Fukushima Prefecture, Tastusawa-fudo-taki (達沢不動滝) falls from a height of 10 meters (33 ft) to form a 16-meter-wide (52 ft) screen of water. The waterfall is believed to enshrine the powerful protective deity Fudo Myo-o, and a smaller sister fall can also be found nearby. The falls are particularly beautiful when surrounded by freshly budding greenery in the spring, and again when the leaves change color in the fall.