Yamagata Ski & Snowboard Guide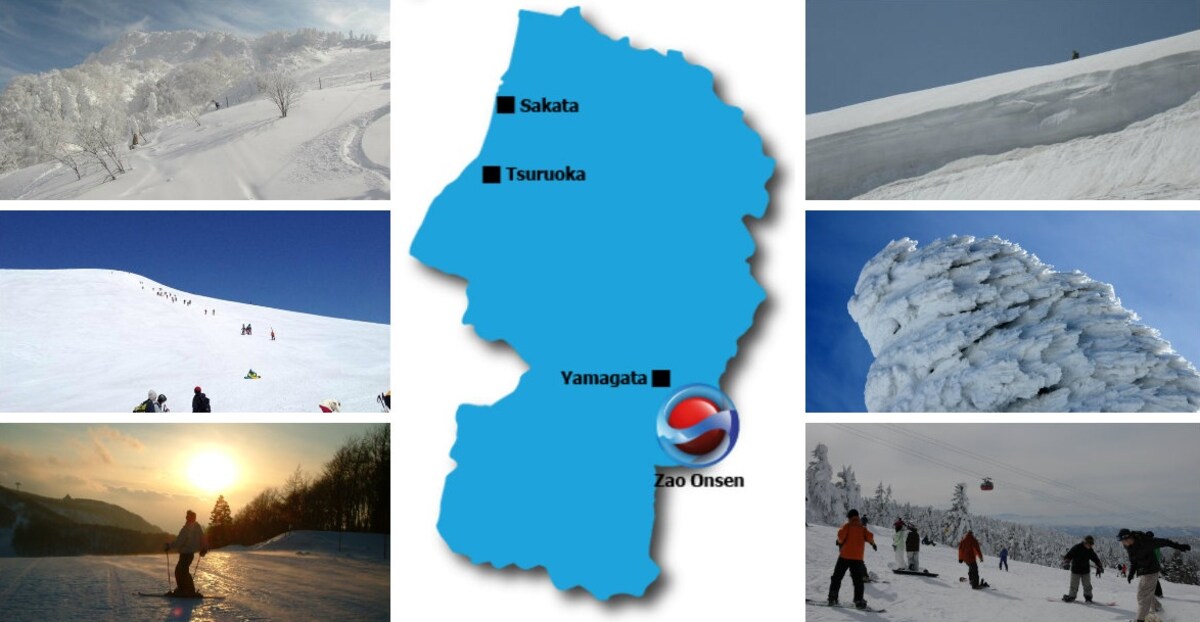 There are over 20 ski and snowboard resorts spread across Yamagata. The most famous—and the largest—is Zao Onsen, which is located just to the southeast of Yamagata City. The small Gassan ski hill is also famous for being open well into the hot summer season—often until the end of July—and provides a good escape from the heat once the snow has long since melted away from other resorts.
Zao Onsen
Zao Onsen is known for its "Ice Monsters," or Juhyo, which are certainly a sight to behold! These are actually just creepy fir trees that collect snow and ice in abstract shapes because of the Siberian winds that blow through the area. Zao is also renowned as hot spring destination, making it a popular spot for families and even non-skiers. However, the great expanse of the resort—its 26 courses are serviced by 41 lifts—ensures that it seldom feels crowded, especially during weekdays.

The resort can be accessed by shuttle bus from Yamagata Station or Sendai Station; check SnowJapan's daily snow updates for current conditions. The smaller Zao Sarukura and Zao Liza World, with six runs apiece, can also be found just to the south.
Gassan
Gassan is quite unique because its season begins around the time most other Japanese ski resorts are forced to shut down. The peak period at this resort is from mid-April until mid-July, necessary because it receives such overwhelmingly heavy snowfall that the roads are inaccessible throughout the winter.

Gassan is not just unique because of its spring skiing opportunities, but also because of its terrain, which features a mix of downhill slopes and back-country skiing opportunities. Overall, this resort is a great choice for avid skiers and snowboarders who aren't ready for the season to be over. Mount Gassan is also a holy mountain counted among the Three Mountains of Dewa (Dewa Sanzan), making the area great for cultural exploration as well.
Tengendai Kogen
Although it has only four lifts and seven runs, at 1,820 meters (ft), Tengendai Kogen offers the highest ski peak in Yamagata. It's located in the southern part of the prefecture, close to the border with Fukushima, though the road between the two prefectures closes in winter due to heavy snow. You can see all the way to Mount Gassan on a clear day. Public bus services run to the resort from Yonezawa Station on the Yamagata Shinkansen.
Regional Snow Guide
Want to learn even more about the ski and snowboarding conditions in Yamagata? Head over to SnowJapan for the most up-to-date reports on all of the key snow resorts in the area!