Gifu Ski & Snowboard Guide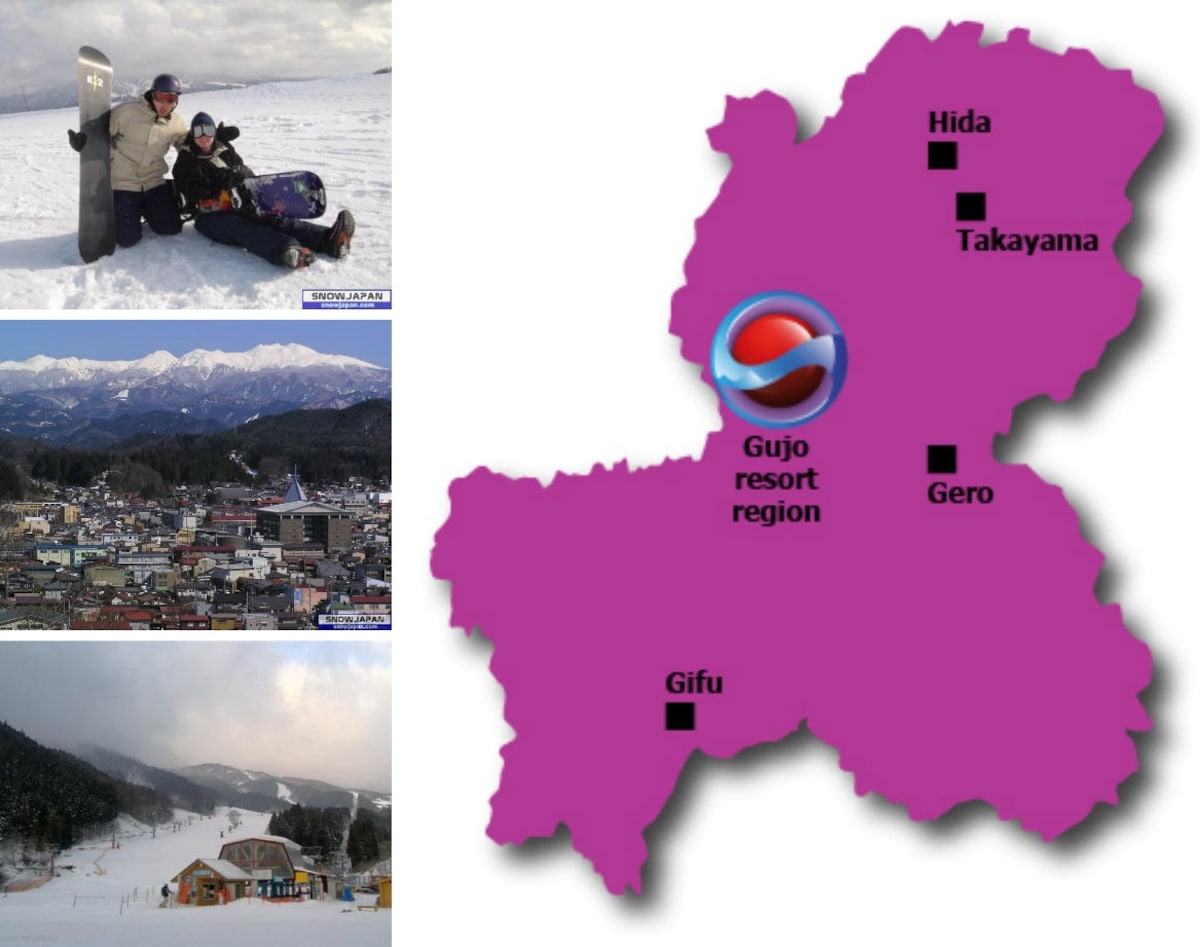 Over 20 ski and snowboard resorts are spread across the northern part of Gifu, with a number concentrated in a region of Gujo City. Other popular tourist attractions are the UNESCO World Heritage site at Shirakawa-go and the historic district of Takayama. Numerous famous hot spring resorts make it a popular destination with many Japanese and overseas visitors.
Gujo City
Gujo is a city housing 12 ski and snowboarding resorts. The largest is Dynaland, which boasts a 1,430-meter (4,691-ft) peak with 20 courses and five lifts. The slopes at Dynaland are most popular with snowboarders. Meanwhile, Takasu Snow Park offers 12 runs and four lifts, as well as the Gujo area's steepest slope at 40 degrees.
Takayama City
Takayama City is home to seven ski and snowboard resorts. Ciao Ontake Snow Resort boasts the highest peak at a stately 2,190 meters (7,185 ft), while Hounokidaira has the largest number of ski lifts (6) and the largest amount of ski courses (16), as well as having the steepest slope with an incline of 42 degrees. Besides skiing and snowboarding, Takayama is also a historic castle town with plenty to explore!
Hida City
Located right next to Takayama, Hida features three ski and snowboard resorts, all relatively close to each other and relatively small. The biggest, the Star Spur Ryokufu Resort Hida Nagareha, has seven ski lifts and eight courses, with its steepest slope at 38 degrees. Shuttle buses can reach the resort in about 30 minutes from Hida Furukawa Station.
Regional Snow Guide
Can't get enough of the slopes in Gifu? Head over to SnowJapan for a complete breakdown of all of the ski and snowboarding resorts the prefecture has to offer!