Gunma Ski & Snowboard Guide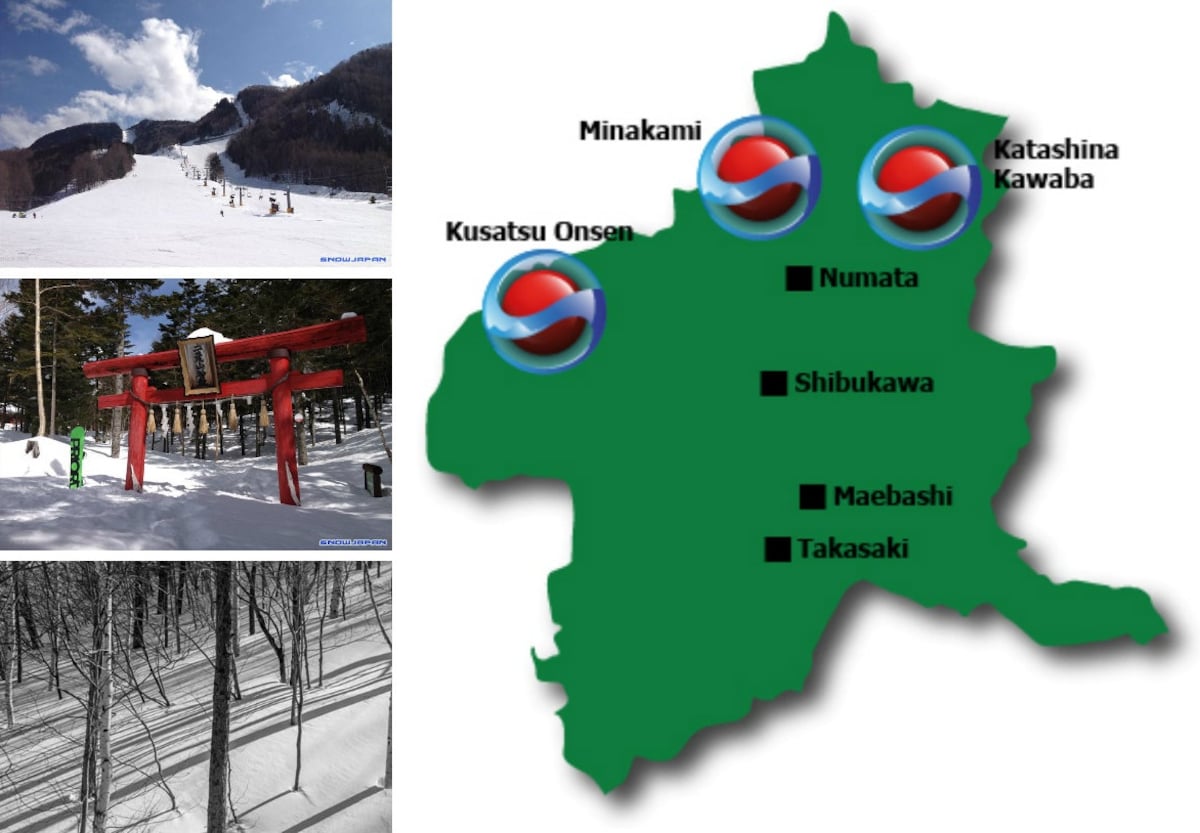 There are about 25 ski and snowboard resorts in Gunma, which is well known throughout Japan for its outdoors and adventurous activities. The resorts mainly concentrated in the north and northeast regions of Minakami and Katashina, and over to the west in Kusatsu.
Minakami Town
Minakami is a huge skiing town with nine resorts, the largest being Minakami Hodaigi with 16 courses and seven lifts, boasting the steepest slope in town at 40 degrees. Another popular resort is Tanigawadake Tenjindaira, which has only 10 courses and six lifts, but offers a opens up to a large backcountry area. Check for daily snow updates here, and get details on all nine resorts below!
Katashina Village
The village of Katashina has a total of seven ski and snowboarding resorts. One of the most popular is White World Oze Iwakura, which has 16 courses and 10 lifts, as well as the steepest slope in the area at 40 degrees. Marunuma Kogen is another very popular Katashina resort, with nine ski lifts and 13 courses, and it usually gets a little bit more snow than Oze Iwakura. If you don't have your own car, bus tours from Tokyo and Saitama offer access to the area within about three hours.
Kusatsu Kokusai Ski Resort
Kusatsu Kokusai Ski Resort has 11 ski lifts and nine courses, the longest running a whopping 8 kilometers (5 miles). Kusatsu is also one of Japan's three most famous hot spring towns, making this a great spot for apres-ski relaxation. The resort is most easily accessible by car, and it's less than 30 kilometers (19 miles) from the expansive Shiga Kogen resort area in Nagano.
Regional Snow Guide
Want to get all the info on the snow in Gunma? Head over to SnowJapan for a breakdown of all of the resorts this prefecture has to offer.